About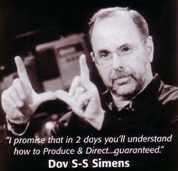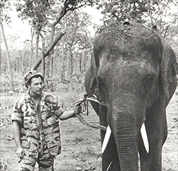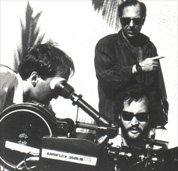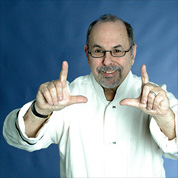 Honored in 1998 by the National Association of Film Schools as "America's #1 Film Instructor", Mr Simens has worked diligently to bring affordable film education to America and is credited with launching 1,000s of Film Careers for Screenwriters, Directors, Filmmakers, Producers and Actors.
 HISTORY: Dov was raised in New York (Hewlett Harbor); graduated college in Pennsylvania (Muhlenberg College, BS, Mathematics/Economics) and after serving in Viet Nam ('68-'69, Green Beret, 1st Lieutenant); Mr Simens returned to America; moved to California (Carmel-Monterey) and owned a counter-culture bookstore (3 Rings), for a decade, where he learned about properties & the importance of story prior to moving to Los Angeles and commencing his career in Hollywood.
LEARN BY DOING: After optioning and pitching numerous high-concept projects ('80-83), and graduating from the school-of-hard-knocks; his true film experience commenced as a Reader and Development Executive ('83-85) by writing coverage on over 3,000 screenplays and segueing into film production ('85-'88) as a Producer and Production Manager/Line Producer for Roger Corman, who made over 700 profitable, low-budget feature films.
CREATE AN ENTITY: In 1991 Mr Simens committed 100% to film education and founded the Hollywood Film Institute, an alternative to expensive film education, with it's patented "2-DAY FILM SCHOOL" (presented & franchised in over 35 nations globally), and promoted over 1,200 master intensives, for adults & professionals, on Filmmaking, Directing, Screenwriting, Producing, Financing & Distributing. In 2010 Mr Simens sold his campus to J J Abrams.
GLOBAL EXPANSION: Thanks to Dov, with film education now affordable, he is bringing it to the masses by creating a "GLOBAL FILM SCHOOL" in 38 languages (Japanese, German, Korean, Arabic, etc.) for the world's 3 billion Smart-Phones. In his spare time he updated his acclaimed "DVD FILM SCHOOL" and is establishing the China Film Academy, a mobile training facility, for mainland China's 120 Tier 1-3 cities, plus two Micro-Budget Movie Studios in Brazil and Australia for Independent Filmmakers and has co-founded Movie Cloud.