by Dov S-S Simens on August 24, 2019
FILM FESTIVALS and DEAL MAKING
For a filmmaker, with an independent film, the purpose of a Film Festival, other than social validation, is to demonstrate to distributors (assuming their Acquisition Executives are in attendance) that your film is (A) Marketable, (B) Sells Out screenings, (C) Makes Money, (D) most important, has "Buzz"…. so you may get some cash (E) to pay back your investors and (F) launch your career.
Straight. Honest. To-the-Point.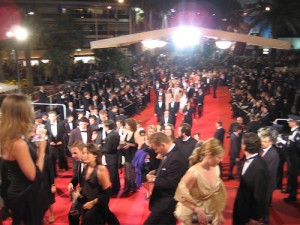 (Enjoy the premiere but make sure the Acquisition Executives are in attendance)
(A) MARKETABLE: You're accepted to Sundance,
8 Comments
Want to make a successful independent film?
Join my email list and get my free weekly advice on screenwriting, financing, shooting, producing, and much more!
100% privacy! I will never spam you.
by Dov S-S Simens on August 21, 2019
STEALING MOVIE IDEAS
OK. OK. You've read Hollywood is looking for the great idea…and Yes, you have it.
However, your idea is just a thought… it's not a finished script, it's not even a Treatment… it's just a thought. But you ran into someone at Starbucks (Brentwood, NoHo or WeHo) told them your great idea with the person remarking "You know who would like that…?"
Fast forward two-weeks, and reading Variety you see an article about what a Studio is about to make and you go "OMG…
14 Comments
by Dov S-S Simens on August 7, 2019
What's a Producer? The 5 Types.
The average studio feature film now has 15-20 producers in various forms attached. Just look at the opening title credits and count. And the questions you ask are simple.
First: Why?
Second: What the heck do each of 'em do?
Permit me to answer in my simple, no-bull, common sense manner. But let's start from the beginning.
So you want to produce?
1 Comment
by Dov S-S Simens on July 27, 2019
GOT A MOVIE IDEA… BE CAREFUL!
Ideas, and especially movie ideas, are a dime-a-dozen… and I know that you're absolutely sure that yours is great and worth at least a million bucks when compared to what ideas Hollywood uses to make movies…
And "Yes great movie ideas are rare."
But beware, even if you have a great idea, a variation of one of Shakespeare's "20 Master Plots" or an amazing twist on Joseph Campbell's "The Hero's Journey"
No Comments
by Dov S-S Simens on July 22, 2019
THE 3 HOLLYWOOD FORMULAS:
(1) SCREENWRITING FORMULA: "Ain't Written…It's Re-Written"
(2) FILM MAKING FORMULA: "First Make-Film…Then Make-Deal"
(3) PRODUCING FORMULA: "Budget Xs 50% Xs 10% = Shoot"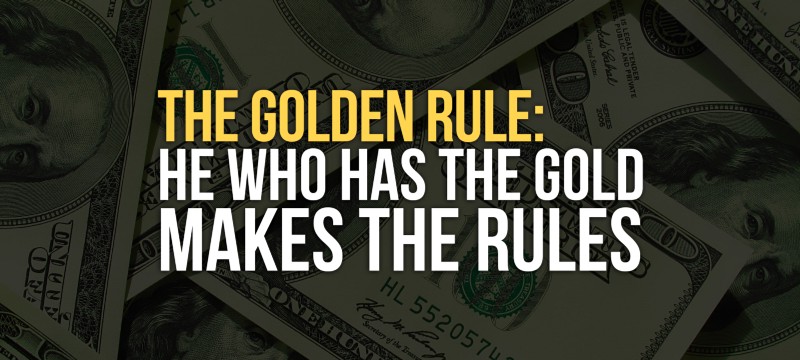 ("Hollywood is a business & when a First-Timer remember "He who has the Gold makes the rules"") 
Hollywood, like life, has very simple rules for happiness (Be nice; Act with love; Trust God; Work hard.
2 Comments
by Dov S-S Simens on July 4, 2019
HOLLYWOOD IS HIRING
POINT OF INTEREST: This post is solely to make you aware of resources available for obtaining your first movie job or screenwriting assignment… but the phrase is "You can lead a horse to water but you can't….."
The point being "you have to pick up the phone or click and e-mail" and "you have to have the talent" and all that I, and this article, can do is give you some direction in launching your film making and or screenwriting career.
9 Comments
by Dov S-S Simens on May 31, 2019
WANT TO BE SPIELBERG? GET THE BASICS. START WITH CORMAN!
Want to Direct? Then learn the Directing basics.
Making a Movie is like building a building. After the Blueprint (aka: script) build the floor & walls… how you design the floor & walls is what's called "style" or "art" and I can't teach "art" or "style" but pour the foundation, get the floor and then put up the walls.
Now, let's talk film making and directing.
5 Comments
by Dov S-S Simens on May 25, 2019
THE $136,413 SCRIPT SALE
Hollywood (aka: Production company that is a signator to the WGA), according to the writer's union minimum rules, gets paid approx. $100,000 ($72,662 to $136,413), for a Treatment and two Drafts (1st & Final),to write a script, based off an original idea they have.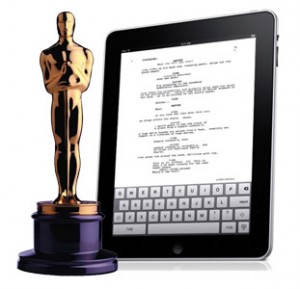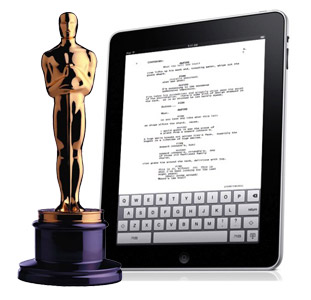 "You're first script sale you'll be offered WGA minimum plus 10% for your agent"
QUESTION: So what do you think they'll offer you when you come to them with the finished script that,
6 Comments
by Dov S-S Simens on May 13, 2019
2 REASONS A PRODUCER/DIRECTOR/WRITER FAILS AS A FILMMAKER
First is falling in love with a Poor-Fair Script and the Second lies in not preparing a Production Board (aka: Shooting Schedule) to be organized for your shoot.
Huh? What do I mean (as if it ain't obvious).
First is Screenwriting. If "It Ain't On the Page, It Ain't On the Stage". If you have written a screenplay without a proper "Beat Sheet"
2 Comments
by Dov S-S Simens on May 7, 2019
MOVIE BUDGET OR MOVIE SCHEDULE (Which Comes First)
You finished your Screenplay. It is great. Next on the list is get a Budget. However, to prepare a budget you need to know the schedule, how long is the shoot…. but to prepare a schedule you need to know the budget… and according to Vonnegut "So it goes". and according to Heller it's "Catch-22"
Chicken or egg? Do you budget first to schedule or do you schedule first to budget?
2 Comments