FILM FESTIVAL DEALS: (Part 1: Movie Money… Pick-a-Deal)
by Dov S-S Simens on October 12, 2015
FILM FESTIVAL PREMIERES
Why premiere at a film festival? Plus,  is your premiere a World Premiere, North American Premiere, USA Premiere, English Premiere or simply a California Premiere and why are premieres and festival screenings so allegedly important?
Lets go step-by-step.
First, 99.5% of all festivals are near useless in procuring a "sale" or a "deal" where as at the most there are 12-15 Film Festivals which have merit. Can you name them and why? And these 12-15 Festivals better be where your "Premiere" is.
Presently, there are over 3,000 Film Festivals every year, spewing forth awards-after-awards-after-awards, with premiere-after-premiere-after premiere that mean close-to-nothing.
However, (I repeat for importance) only 12-15 film festivals, and their awards & premieres,  have merit.
(Sundance, Cannes, Toronto, Tribeca, Berlin are 5 of the top film festivals for dealmaking)
Again…Why?
Simple, these 12-15 Film Festivals are the ones where you can actually sell-your-film…and you know you want to sell your film for awards do not pay for your lunch, or your rent or your kids schooling… you go to festivals to either (A) be discovered or (B) get a distributor or " and-you-know-this-is-truth (C) sell your film and make some money.
Why these 12-15?
Because, for whatever reason, these are 12-15 Film Festivals where "Buyers" (aka: Acquisition Executives) actually go….
And if you desire to Be-Discovered, or Get-A-Distributor or Sell-Your-Film it is going to happen at one of these 12-15 festivals.
WHY BUYERS ATTEND FILM FESTIVALS
Why? Answer is simple… Business! Free Movies!
Every distributor in America is busy making and marketing their own feature films and they go to Film Festivals, especially ones like Toronto, Sundance or Cannes or Tribeca to start their release campaign (aka: hold a World Premiere) of a film they either own or financed, and they utilize that film festivals platform to play the Red Carpet & announce the World Premiere.
i.e.: TIFF (Toronto International Film Festival), which was the most recent major festival (last month) to occur, over the years has had the World Premieres of prestigious films like "Chariots of Fire", "The Big Chill", "Slumdog Millionaire", "The Princess Bride", ""Strictly Ballroom", "American Beauty", "The King's Speech", etc.
And distributors go to Toronto Film Festival for the marketability of a World Premiere for not only a film they have financed and made, which is invaluable for the world press is there, but also attend knowing (this is important… read slowly & digest) that independents, people like you, make feature films with their own money…. "oh, Free Movies"… In the hopes of being discovered.
Have you ever thought of that: People (aka: filmmakers) actually make movies for distributors to see "For Free". By "For Free' I mean that the distributor had absolutely nothing to do with the financing of the project but in a meeting with him/her, at some pitch session, he/she stated "I really like your idea and am really interested in seeing it when your're done… please keep me posted."
However, he/she (aka: the potential distributor) never puts up a penny and teases you with alleged "interest".
Further, distributors know that not only do you make films for them to see "For Free" (I just love that… "For Free") but you also make them super cheap… they know you have no Guild & Union affiliations; they know that you paid crew with mostly food & favors & nominal dollars; they know that you worked 15-18 hours everyday….. yadda, yadda, yadda… To a distributor your film could be "a steal".
Plus…. They know, they know, they know (boy do "they know") that maybe you even made a great movie, that for whatever reason is marketable… and they further know that when you finish your first movie, that you financed it independent of the Film Industry, that you are now broke and close to begging (I repeat "Broke & Begging")…so seeing your finished product and possibly buying your film is going to be a great deal for the distributor.
TORONTO FILM FESTIVAL DEALS
Toronto International Film Festivals (TIFF) is one of the 12-15 festivals where all the acquisition executives, from all the independent distributors, attend….and it was held just a couple of weeks ago… and I'm sure you noticed that within 1-day of the festival commencing you were reading about "deals" and "sales".
Yes, it happens that quick. Most of the buys of independent films, at these 12-15 film festivals. occur literally within 1-hour after the film has screened, literally in the lobby of the theater, where your film has just premiered….
Are you ready for the negotiation? Money Upfront. Guaranteed Prints. release Schedule. Theatrical Profits. On-Demand Revenues. Foreign Sales. Multi-Platforms. Merchandising. Licensing….. These are the deal-memo points. Again, are you ready to negotiate and the negotiation actually happens in the lobby of the theater.
Now, lets talk some Toronto International Film Festival deals.
(LA Film Festival and Raindance are two of the easier festivals to get into where acquisition execs attend & deals are made)
Last month there were supposedly 12 entrants at TIFF which were acquired or purchased or bought or partnered with/by distributors.
First, the biggest announcement was by a new distributor, STX, that stated they had an estimated (I like that the buyers states "estimate"… doesn't he/she know) $10 Million purchase of the midnight screening film "HARDCORE".
Then Paramount stated they did a "mid-seven figure" (once again, "why don't they just say the number and stop this Low-Mid-High Six-Seven Figure stuff) acquisition of Charlie Kaufman's animated "ANOMALISA" and Helen Mirren's starrer, "EYE IN THE SKY" was scooped up for "just-north" (another Hollywood phrase) of $2 Million as Sony Classics bought the World War II drama, "LAND OF MINE" for (here it comes again) "low-seven figures".
Now, those allegedly were outright purchases. You know, you make it, you sell it, say goodbye. However, many of the deals were "multi-platform" deals which means they don't just think Theatrical but there is also VOD (On-Demand) and DVD and Pay-Cable with time slots that might be simultaneous "day-and-date" releases.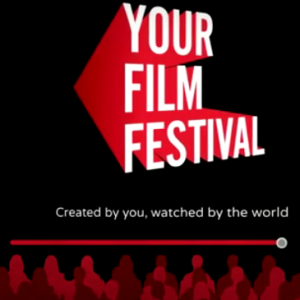 (Maybe you are thinking about creating your own festival and doing self-distribution… "just a thought")
MULTI-PLATFORM DEALS @ TORONTO
Now, lets chat about not an outright sale (World Rights, Split Rights, North American Rights, etc) for the Theatrical world but a deal that includes some of the numerous other revenue streams to include On-Demand, DVD, EST, Pay-Cable with their time frames and windows (exclusive time periods) of release.
(Point of Info: Over 32 Deal-Memo points to negotiate with distributors at Film festivals will be detailed in either my "2-Day Film School", "DVD Film School" or "Streaming Film School") 
A24, another new distributor/buyer, made a deal for an Ellen Page apocalyptic drama, "INTO THE FOREST" for a day-and-date release to VOD (Video On-Demand), with DirecTV partnering, along with the simultaneous theatrical release. Two other multi-platform deals were made by Focus World's arrangement for TIFFs closing night film "MR RIGHT" and Lionsgate also did a (here it comes again) "low-seven figure pact for "LONDON FIELDS", a film starring Amber Heard.
Hollywood Reporter recently write that "The stigma of Direct-to-VOD or Day-and-Date releases no longer means something is askew" (askew: is Hollywoodese with it's a Piece-O-Sh*t).
Still some filmmakers, like Michael Moore, with his recent "quasi-documentary, "WHERE TO INVADE NEXT" would not accept a Direct-to-VOD and did not get a theatrical release deal at TIFF leaving him with the decision to likely pay for a limited release of 10-15 theaters in the top 3-4 markets by himself to raise awareness and then try again to secure a distributor.
POINT: There is no one deal. There is no one such thing as (A) Make-It and (B) Sell-It.
And, on my next post/blog I will give you a choice of 5-6 deals (aka: offers from distributors), assuming you have gotten your film into a major festival, and will allow you to make the decision of "which deal you will select".
Will you (A) take-the-money-and-run or will you (B) go for no-money but financing for a bigger-budget re-make or will you (C) give away all theatrical rights so you cash-in with On-Demand & DVD sales or will you (D)….
READER FILMMAKER COMMENTS:
Help your fellow filmmakers. Please post & share experiences with distributors directly after your film screened at a festival.
And, do you have any pearls-of-wisdom for first-timers who are submitting and are attending.
Part 2: Will list 5 offers that a filmmaker had at Toronto Film Festival last month and which one you would accept…. Personally I would go for Offer #2 (see why)…. and while you're at it… check out either my "2-Day", "DVD" or "Streaming" Film Schools.
Happy Filmmaking
Keep Up to date… Join our e-mail list.
http://webfilmschool.us10.list-manage.com/subscribe/post?u=313d0b336735c6d5fbf1a8e9d&id=2c55446523
 ***** NO-BULL *****