HOLLYWOOD SUCCESS (13 Lessons Learned from 15 Years of Film Teaching… You'll love #6 & #12)
by Dov S-S Simens on September 2, 2015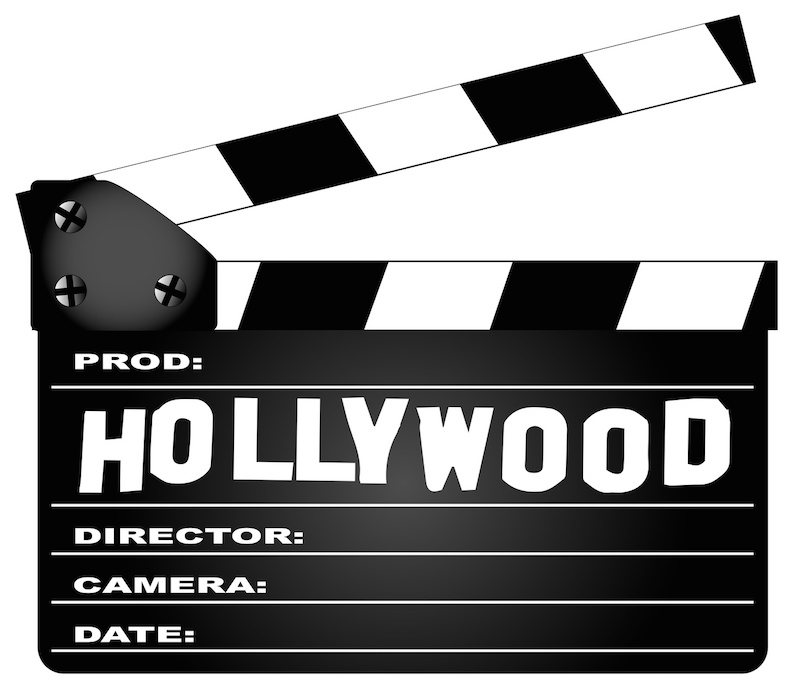 FILMMAKING LESSONS FROM THE HOLLYWOOD TRENCHES
There are things that you learn, not taught at NYU, USC or UCLA, after hustling film projects, movie ideas and cable/tv series day-after-day for 5-7 years about Hollywood.
First and most important is that Hollywood is the greatest Bull Sh*t industry in the world and "Don't try to Bull Sh*t a Professional Bull Sh*tter"

Second understand that people in Hollywood, although Bull Sh*tters are geniuses.
The movie industry, out of 5,000 manufacturing industries in America, is one of only 3-4 industries (aerospace, agriculture & armament…) that actually profits and brings money into America.
Wow. And they do so and make wonderful profits (yes, some fail, claim bankruptcy, disappear and pop up again 2 years later) by making that stuff which you actually call crap.
Below are some of the things, the lessons, I've learned from years in the trenches that you better get ready for.
READER CAVEAT: The below filmmaking lessons are written with tongue-in-cheek tone but always remember the under lying tone is fact and vailidity… in my humble belief. Now read on and enjoy
13 FILMMAKING LESSONS
(ONE) SHORTS: If you're an adult….Don't make a short. No one buys shorts. So all you teach people is you know how to go broke.
(TWO) SCRIPTS: Hollywood Scripts are 110-140 Pages. Nope…Not True: Scripts, for first-timers, if you expect it to be read are 90-95 pages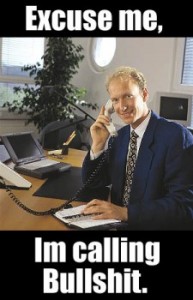 (A former Studio Exec at Relativity. What is Relativity Studios? A film studio in foreclosure)
(THREE) CAMERAS: No one in Hollywood gives a hoot about what camera or format you plan on using and if they ask you then they don't give a hoot about you.
(FOUR) 10-PAGES: Hollywood Execs only read 10 Pages. Bull-Bull-Bull. Hollywood Pros can tell if your script s*cks from perusing the first page. Please learn to cut-to-the-chase and grab-the-reader
(FIVE) NAMES: It's important to have a "name"… "Yeah, but it better be a Movie Name not some dude who's been in a tv series for 6 years. TV Names are not names. TV actors are actors you view for F-R-E-E. If you want people to pay to see your movie don't put in a F-R-E-E actor. (yeah, yeah… there are a couple of examples tv names that break the rule and became movie names…. and 50,000 examples that didn't)
I LOVE LESSON #6: "THE MOVIE BUDGET IS"
(SIX) BUDGETS: Everyone lies. Only fools & first-timers ask "What's your budget". My budget, Warner's budget, Sony's budget is none of your bloody business and if you ask I will always tell you a number that is either grossly-inflated (600%-800%) or grossly-deflated.
(SEVEN-A) FESTIVAL CIRCUIT: When you hear "Ya Gotta Do the Festival Circuit" it means they hate you… There ain't no Festival Circuit. It's Hodge Podge. And buyers only go to about 8 of the 3,000 Festivals… Thus, 2,992 Festivals, if you want to be bought, are useless…
(SEVEN-B) FESTIVAL CIRCUIT: Plus Festivals ain't free. Can you tell me what Redford charges? What does Deniro want for Tribeca?  Cannes? Berlin? Please talk money.
(EIGHT) FILM IS ART: Yuk-Yuk-Yuk. It's called "Show Business" it is not called "Show Art". If it's nothing but art then do it for free and give it away… There are some artists, aka: artistes, that do that and I truly respect them.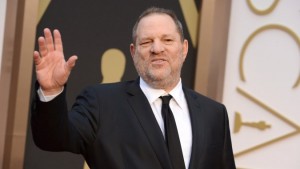 (How many of you know who this man is?
He is probably America's greatest salesman)
(NINE) HOLLYWOOD RESPONSIBILITY: It is important to send a positive message. Wait a minute. Not true. Hollywood is in the Business of renting seats and selling sugar and if you want to send a message "Call Western Union"
(TEN) BOX OFFICE WINNER: Please understand Box Office is a phrase for theater owners. And after 3 days of release this is the amount of money that shopping center owners, real estate moguls collect… not Distributors, Not Producers, Not Directors…and definitely not Writers… .
(ELEVEN) FILMMAKING INDUSTRY: This ain't a Filmmaking Industry it is a Film-marketing Industry… If Hollywood spends 2-3 times the cost of making a movie in marketing the movie then common sense says "follow the money" and it is really a marketing-industry rather than a making-industry
I LOVE LESSON #12: "HOLLYWOOD IS LOOKING FOR TALENT"
(TWELVE) TALENT: We're looking for talent. Give-me-a-Break. Just drive over to Paramount; stop at the front gate; say hello to the guard and tell him "Hi, I'm Talent. Heard you're looking for me. Where should I go"…. Bet you get nowhere. Now go to Warners, Sony, 20th and try the same thing (Yuk-Yuk-Yuk)
(THIRTEEN) FILMS: Hollywood doesn't want Films. No one does. Hollywood wants Movies. QUESTION: When does a Film become a Movie? ANSWER: I am not tellin' right now but you better understand this concept if you ever expect to make a profit and have a career in Hollywood. You must make movies… not films.
QUESTION & COMMENT:
Have you learned anything from the School-of-Hard Knocks with respect to filmmaking & Hollywood?
If so please-please share and help a first-timer to save money, keep a positive mental state and make his/her dreams/projects real.
Please comment
Hi,
I'm Dov Simens and if you want factual, unfiltered how-to information, then any of my affordable Film Programs starting at $89 are perfect for you… …www.WebFilmSchool.com
Happy Filmmaking,
Keep Up to date… Join our e-mail list.
http://webfilmschool.us10.list-manage.com/subscribe/post?u=313d0b336735c6d5fbf1a8e9d&id=2c55446523
 *** NO-BULL ***