MOVIE MONEY (Apply): 8 Top (USA/Canada) & 4 Foreign Film Funding Programs
by Dov S-S Simens on November 23, 2018
MOVIE MONEY: RUNAWAY PRODUCTIONS
In 1997 Canada, specifically Toronto (doubles for USA cities), opted to attract Hollywood $10-20M shoots by offering 25% rebates/refunds to all productions that were to-be-shot in USA cities like New York, or Boston, or Philadelphia, or Baltimore but opted to shoot in Toronto, which looks like them, take the 25% rebate, which is $2.5-$5.0M, bring 2 American actors, shoot 98% of the scenes in Toronto, hire Canadians, rent Canadian equipment, eat Canadian food, etc., and with only a $10-20K 2nd Unit, shoot all establishing shots in New York, Boston, Phillie or Baltimore and fool the viewers into thinking it's an American movie.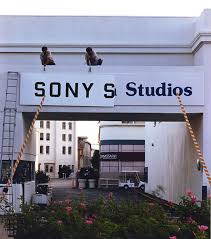 ("Hollywood's 6 Major Film Studios budget at least 40% of their movie's budgets from government rebate, refund or tax credit programs.")
A $10,000,000 Feature, that takes place in Philadelphia, but shot 99% in Toronto gets a $2,500,000 rebate and needs a 2nd Unit to go to Philadelphia to get 15-20 Establishing Shots (Rocky jogging the steps in victory) that costs maybe $25,000.
Hmm?
Shoot in Philadelphia and the movie costs $10,000,000 to make.
Shoot in Toronto, call it Philadelphia, spend $25,000 to save $2,500,000 and the movie now costs $7,525,000 to make.
Hmm? Very interesting.
No Brainer. Hollywood goes to Toronto.
Thus, started runaway productions.
MOVIE MONEY: REBATES, REFUNDS, GRANTS & TAX CREDITS
Runaway Productions started with Toronto and has expanded to Vancouver (Looks like West Coast USA cities), Calgary/Alberta/Edmonton (Looks like Middle America cities), Halifax (Looks like New England States), etc. and then Australia, Hungary, New Zealand, Mexico, Brazil, Malaysia, etc…. and now, thanks to Wanda in Qingdao with 40% rebates, even China.
Hollywood is still Hollywood, that is the corporations, but the actual shoots have left Hollywood for the corresponding nation, states or territories that-looks-like-America and offers a 25-40% Rebate, Refund, Grant or Tax Credit.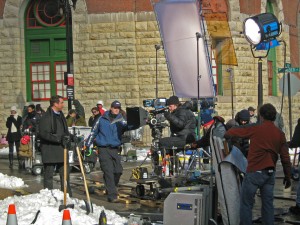 ("Although shot in Toronto, with a 28% refund, the above set could be Philadelphia, Cleveland, Buffalo or Detroit.")
Voilla! Runaway Productions.
However, around the year 2005, once Runaway Productions became norm, the corresponding cities or states in America that lost these shoots to those nations or territories, started competing with their own 25-40% Rebates, Refunds, Grants & Tax Credits to regain the shoots.
Hollywood, the corporations (Warners, Paramount, 20th, HBO, Showtime, etc.), loves this for they now have American states competing with nations, with financial incentives, via Rebates, Refunds, Grants & Tax Credits for their shoots.
Today, rebates, refunds and tax credits have replaced lost DVD Revenues and decreased Pre-Sales at Cannes for financing medium-budget feature films and with respect to China (see below) it is about to be another golden era.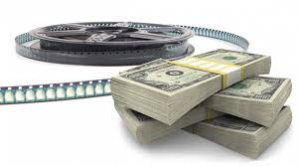 ("My updated "DVD FILM SCHOOL" outlines the rebate, refund and tax credit programs, with how to apply and how to obtain… at www.WebFilmSchool.com")
It's literally a golden era in funding for entrepreneurs (aka: Producers) who know how to combine this Canadian Province program (Exteriors), with that American program (Interiors), with this Foreign program (Post-Production, VFX), etc and upon combining they have figured out how to get 60-85% of a movie's budget from cities, states, provinces and nations.
Now, how about you?
MOVIE MONEY: TOP 8 US/CANADA FILM FUNDING PROGRAMS
Of the 50 States in America, the 10 Canadian Provinces and approximately 30 Nations the best 8 film funding programs are…
(1) NEW YORK: $420,000,000 per year.
Offers 30% of a movie budget's costs. 189 films were approved.
DETAILS: http://www.nylovesfilm.com/tax-incentives.php
(2) CALIFORNIA: $330,000,000 per year
Attracted 11 out-of-state projects and, of course, funded Hollywood in Hollywood.
DETAILS: http://film.ca.gov/tax-credit/
(3) LOUISIANA: $210,000,000 per year
Offers a great Tax Credit of 30%, plus bonus 10% for resident payroll.
DETAILS: https://louisianaentertainment.gov/film/motion-picture-investor-tax-credit
https://louisianaentertainment.gov/film/motion-picture-investor-tax-credit
(4) ILLINOIS:  $499,000,000 per year
Offers a 30% Tax Credit, plus 15% bonus if shoot is within a high unemployment area.
DETAILS: https://www.illinois.gov/dceo/whyillinois/Film/FilmTaxCredit/Pages/default.aspx
("Our "STREAMING FILM SCHOOL", at only $89, is the most affordable way to learn about all the government funding programs.")
(5) GEORGIA: $320,000,000 per year
20% Tax Credits plus 10% bonus if a 3-second shot of State's logo, Georgia Peach, is shown.
DETAILS: http://www.georgia.org/industries/entertainment/georgia-film-tv-production/production-incentives/
(6) NEW MEXICO: $397,000,000 per year
Offers 25% Tax Credit for features and 30% Tax Credit for tv.
DETAILS: http://www.nmfilm.com/Incentives.aspx
(7) TORONTO-ONTARIO: Almost unlimited
Offers 35% and more. Wow!
DETAILS: http://www.omdc.on.ca/film_and_tv/tax_credits/ofttc.htm
(8) VANCOUVER-BRITISH COLUMBIA: Almost unlimited
"Hollywood North" Offers 33% and has 2 million square feet of studio space.
DETAILS: http://www.creativebc.com/programs/tax-credits/film-incentive-bc/
HERE COMES CHINA FILM INCENTIVES
(9) QINGDAO: $750,000,000 per year
The biggest development in the international incentives arena (Australia, Canada, Hungary, Mexico, Brazil, etc.) is about to come from China where in the city of Qingdao, China's wealthiest real estate baron, Wang Jianlin, has built one of the world's largest movie studios with 15 massive sound stages and been bankrolled by the regional government to attract shoots to it's studios with a 40% rebate.
FOOD FOR THOUGHT: If Qingdao offers 40%, what do you think Beijing, Shanghai, Shenzhen and China's other regions (34 Provinces, 4 Municipalities & 5 Autonomous Regions) are going to offer to compete with Wanda in Qingdao.
The China movie gold rush is about to get bigger.
Coming to a theater near you… "PANDA CHOPSTICK MASSACRE: Part 6"
BONUS:
Top 4, after Canada, International Funding Programs.
(1) AUSTRALIA (50-60% Budget refunds, Much of Australia looks like America also)
https://www.arts.gov.au/what-we-do/screen/australian-screen-production-incentive
(2) MEXICO (Learn Article 226, Conquer Hispanic Film Financing)
http://filminmexico.com/filming-in-mexico/incentives/
(3) BRAZIL (Fund via 6% Income Tax Credits, Discover why Netflix loves Brazil)
https://www.ancine.gov.br/en/funding/indirect-support-through-tax-incentives
(4) ENGLAND (25% Rebate payable on 80% Expenditures, Shoot UK, no Language Barrier)
https://www.bfi.org.uk/film-industry/british-certification-tax-relief/about-tax-relief
Happy Filmmaking,
Dov Simens / Dean / Hollywood Film Institute
LEARN FILM FINANCING… Why Wait?
Want to Produce, Write, Direct?  Want only facts… not theory. Then either of my film programs ($89-389) are perfect for you…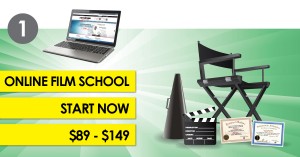 (Streaming! 3 Clicks. Launch your career… www.WebFilmSchool.com)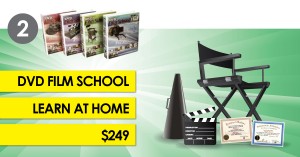 (DVD! View over and over…www.WebFilmSchool.com)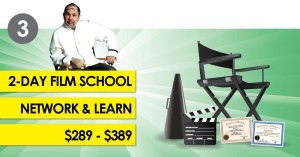 (Live! Network! DEC 8-9/'18,   APR 6-7/'19   or   AUG 10-11/'19)
Real Knowledge. No-Theory. No-Bull.
Keep Up to date… Join our e-mail list.
http://webfilmschool.us10.list-manage.com/subscribe/post?u=313d0b336735c6d5fbf1a8e9d&id=2c55446523
 *** NO-BULL ***