ATTRACT MOVIE INVESTORS (11 Things to do to Get Sugar-Daddy Money)
by Dov S-S Simens on July 30, 2015
LLC & CROWD FUNDING IS STILL THE BEST:
I am a firm believer that when financing your very-first-feature-film you will inevitably do it only one of three ways.
However, lets look at some "sizzle" not "steak" with respect to the phrase "Sell The Sizzle Not The Steak"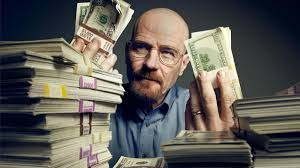 MY BEST 3 WAYS for financing ARE:
The FIRST is via a Private Placement Offering. That is a nice way of saying begging to "Friends & Relatives"
The SECOND is via Crowd Funding (Donations) on sites like Kickstarter & Indiegogo which is a nice was of saying begging to the internet masses.
The THIRD is via Crowd Funding (Equity) on sites like GoFundMe & WeFunder and allowing Non-Accredited (aka: everyone) invest in your business.
I will be outlining each of these 3 methods in follow-up posts/blogs.
However, this blog is about a good article on how to "attract investors" to your movie project and it gives you a fair amount of "steak" to talk about to potential investors..
The article is from a site "film proposals" (www.FilmProposals.com) and it outlines "10 Things to Do to Get Investors"
www.filmproposals.com/Attract-Film-Investors.html#.VbqC-f3bKUk
THE 10 THINGS TO DO TO ATTRACT MOVIE MONEY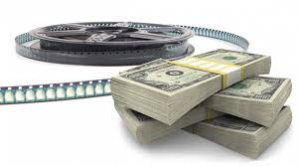 (ONE) TAX INCENTIVES: Explain the upside of the downside…
(TWO) PRODUCT PLACEMENT: Logos, Logos & Logos… then some more Logos…
(THREE) DVD & ON-DEMAND: Talk up multiple Revenue Streams of today…
(FOUR) SELLABLE: Stay to a genre… "take 8 kids to a house & chop-em-up" (Talk "SAW", "BLAIR WITCH", etc)…
(FIVE) GO LOW: Keep your budget to a Micro-Budget or Mini-Budget or No-Budget project (stay $10K-$200K)…
(SIX) TALK VALUE: Tell investors about "State-of-Art" Cameras… As if there isn't a new one everyday…
(SEVEN) ACTORS ARE PROPS: Introduce Investors to your actors. Stay Professional & Pretty Ones help….
(EIGHT) CELEBS HELP: Of course they do, but be careful, I don't think you can afford one….
(NINE) PRE-SALES: Talk Foreign Sales at Film Market… CAVEAT: Don't talk to big for investors will expect them instantly..
(TEN) GREAT SCRIPT: Make sure Page-1 of your script is Great and Page-2 is even better… Investors won't read more…
(ELEVEN) EXCLUSIVITY: Talk Self Distribution to DVD & On-Demand markets possible & you'll cut out the middleman…
The "Film Proposal" article (see below) is good, and the site Film Proposal.com gives you some good tools & templates for securing investors…
www.filmproposals.com/Attract-Film-Investors.html#.VbqC-f3bKUk
but I still believe….
(ONE) Private Placements & Begging to "Friends & Relatives" or (TWO) CrowdFunding & Begging to everyone on the web are your most realistic methods to fund a "No-Budget" ($5K-20K), or "Micro-Budget ($20K-30K), or "Low-Budget" ($30K-200k) Feature Film when you are still a non-marketable "nobody".
And always remember the phrase, "Sell The Sizzle Not The Steak" when raising money…
Hello, I'm Dov Simens.
I've taught filmmaking for 25 years and look forward to supporting your talent and giving you the needed information to make your ideas real and launch your career.
My 3 affordable Film School programs (Live, DVD or On-Demand) are all available at www.WebFilmSchool.com
Happy Filmmaking,
Keep Up to date… Join our e-mail list.
http://webfilmschool.us10.list-manage.com/subscribe/post?u=313d0b336735c6d5fbf1a8e9d&id=2c55446523
 *** NO-BULL ***