FINANCE A MOVIE FRANCHISE (Want $200,000,000? Movie Money)
by Dov S-S Simens on May 3, 2017
RAISING $200 MILLION
If  "THE FATE OF THE FURIOUS" (aka: "Fast & Furious 8"), a big-budget Roger Corman guys-n-cars movie, can gross over $500,000,000 in a weekend and almost $2,000,000,000 in 3 weeks with no story according to Bob McKee and a BS budget of $250,000,000, just imagine what your idea ("Charlie Chan" karate-remake, "Felix The Cat" live action or "Genghis Khan meets Sherlock Holmes", "War of The Planets", "War of the Cosmos", "War of the Unicorns", etc.) could gross if given a mega-budget also?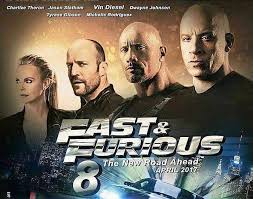 ("FAST & FURIOUS 8" allegedly cost $250,000,000. No matter how many cars they crash…This is not believable…just my opinion) 
Plus, you realize that your movie at only $200,000,000 is 20% less expensive than $250,000,000.
Such-a-Deal!
However, $200MM is a lot of money.
But you have this great idea… an amazing concept, based on a character (a cartoon hero, a historic icon, a contemporary song, a 20s movie remake, a biblical figure), that is sure to become a franchise (Part 2, 3, 4…), go global and gross $2MMM.
And, if "Fast & Furious" or "Ironman" or "Transformers" can do it… your idea can do it… if only you could get $200,000,000.
So how do you get $200,000,000?
MEGA-BUDGET MOVIE FORMULA
So what is the formula, the secret, on how one raises $200-$250 Million to make a movie?
And, any movie that is about to get $200-250 Million funded, is not going to be a single-movie but likely the 5th or 6th movie of a Franchise.
"Wonderful" you say because your idea is definitely going to be a franchise… "Part-2: Asia", "Part-3: Europe", "Part-4: Vegas", "Part-5: The Musical", "Part-6: Virtual Reality", etc…
Thus, to raise $200-250 Million, for your idea, the formula is simple, but you must adhere to the Hollywood adage of "First make a Film then make a Deal".
Huh? You say.
Yep! I say.
Now, here's what I mean.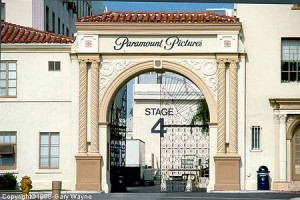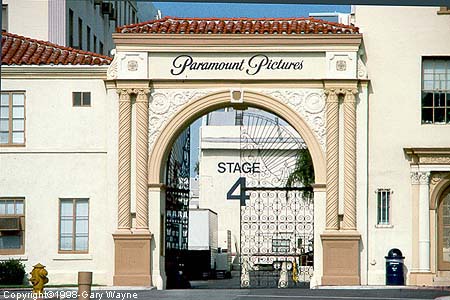 (Paramount has 6-7 Franchises ranging from "Transformers", to "Star Trek", to Tom Clancy Novels, to "Mission Impossible, to even low-budget genres of "Paranormal Activity" and "Friday the 13th")
Everyone who comes to Hollywood has great ideas and naively tries to start at the top.
He/she/you somehow scrounges up a script, befriends out-of-work actors, knows someone with a camera, an editor and a musician and slaps on a budget that says either $5-7 million, $7-10 million, $10-12 million, $12-15 million, $15-20 million or $20-25 million and thinks Hollywood is going to open it's arms.
Then he/she/you starts Ubering around town trying to get meetings.
And if he/she/you actually gets a meeting with a studio exec who, if he she is forthright, tells you the the same thing, which is… "You're trying to make a deal, to get money, to make a film".
"Yeah", is your response.
Then he'll say, "Ain't gonna happen…You're doing it backwards."
You reply with "Huh".
And he responds with "First make a Film, then you'll make deals".
He's being honest; he's trying to help you and here's what he's saying.
"Hollywood is a marketing machine" and "you are not marketable".
However, if you make a film, that gets distributed and makes money; then Hollywood Execs & Agents will come to you because they can now promote, "From the Producer of, From the Writer of, From the director of…" I think you have the point.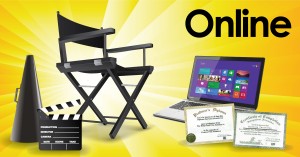 ("Our Streaming Film School, 30-lessons, 20-hours, for only $89 will show you exactly how to make your first feature film and launch your career… www.WebFilmSchool.com")
BACK TO $200,000,000
Now, "How do you get $200,000,000?"
Answer is "first make a $20,000,000 feature".
But, you ask, "How do you get $20,000,000?"
Answer is "first make a $2,000,000 feature.
But, you ask, "How do you get $2,000,000?"
Answer is "first make a $200,000 feature."
But, you ask, "How do you get $200,000?"
Answer is, first make a $20,000 feature.
But, you ask, "How do you get $20,000?"
Simple….Get a godamn (forgive my language) fr*ckin' job at Starbucks or drive Uber and save money.
FIRST MAKE A FILM
Get the point.
Start at the bottom….but please, "don't make shorts", "Shorts are for children".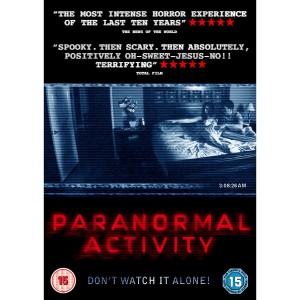 ("Paranormal Activity" & "Friday the 13th" are two No-Budget or Micro-Budget films, distributed by Paramount, that became franchises.")
Now "first make a film, then you will make a deal".
And if you desire to learn how to make either a No-Budget ($10K-$50K) or Micro-Budget ($50K-$100K) feature film that becomes a franchise then I beseech you to get any of my very affordable film programs that are in the Live, DVD or Streaming formats.
Happy Filmmaking,
Dov Simens / Dean / Hollywood Film Institute
XXXXXX
20-HOUR (Live, DVD or On-Demand) FILM SCHOOL 
Want facts not theory… Then my Film Schools ($89-$389) are perfect.
Enroll. Graduate. Write. Produce. Direct.
Next "HOLLYWOOD (2-Day) FILM SCHOOL" sessions are April 8-9, 2017 or August 19-20, 2017.
Keep Up to date…
Join our e-mail list.
http://webfilmschool.us10.list-manage.com/subscribe/post?u=313d0b336735c6d5fbf1a8e9d&id=2c55446523
 *** NO-BULL ***