CROWDFUND A MOVIE: Part 1 "Donations" (The 10 Biggest Successes. #7 is my favorite)
by Dov S-S Simens on October 24, 2015
KICKSTARTER & INDIEGOGO A MOVIE
MOVIE MONEY: Crowd Funding is an excellent way to finance your first independent feature film and whether you decide to fund via the Donation-Route or via the Equity-Route you should know that Crowd Funding is not a new phenomena…However, this financing concept has been around for at least 100 years…
Again, Crowd Funding for movies, feature films and documentaries is also not new…And it did not start with donation sites like Kickstarter, Indiegogo & RocketHub during the past decade.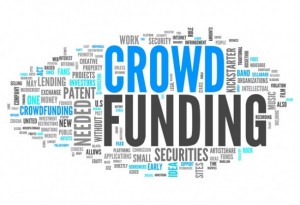 And it did not start in the 1980s when first-time filmmakers were selling (actually dedicating) individual frames of their movie for donations of $1-$3 each and raising $100k-$300k to make 16mm low-budget features and blowing them up to 35mm for theatrical distribution.
So when did it start?
It started in the late 19th Century. To be precise 1884.
So who started it?
A wealthy entrepreneur Joseph Pulitzer.
You know the Pulitzer family that owned a lot of newspapers and now has the Pulitzer Prize named after them.
So what happened in 1884?
Answer: The Statue of Liberty.
Huh?
PULITZER, CROWD FUND, STATUE OF LIBERTY
The Statue of Liberty was not really a gift from France to America. An entrepreneur, Mr Pulitzer, first paid (art word is "commissioned") to have the Head & Torch manufactured in France. And, with the Torch & Head as a sample he tried to get the French government to pay for the rest of the statue and have it placed next to the Eiffel Tower.
However, the French government said "No thanks".
Thus, Mr Pulitzer, the entrepreneur-extraordinaire put the Head & Torch on a ship and sailed it to America. First he tried Washington, DC to raise money from congress and place the statue next to the Lincoln Memorial. But Washington DC said "No thank you".
Undeterred, he now schlepps (Yiddish phrase for schlep) the Head & Torch to Albany, New York and tried to sell it to them. They said "No, thank you". He even tried the mayor of Manhattan who said "No thank you".
Did Mr Pulitzer give up? No. And he had a stroke of genius.
He owned newspapers (the internet of the 19th century) and placed notices (aka: free ads) in all his papers that if you give/donate some money ($0.10, $0.25, $0.50, $1,00, …) it will go towards the purchase of a brick for the foundation of the statue.
Different articles have different amounts, but it is believed that he raised between $150,000-$240,000 via crowd funding bricks.
Smart man.
So, crowd funding started with the Statue of Liberty…
And now there is the internet.
TOP 10 CROWD FUNDED MOVIES
Today (2015) crowd funding is an integral part of raising money for independent feature films…. especially those that are "true" low-budget, ultra-low-budget and micro-budget.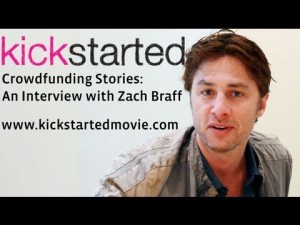 Crowd Funding, utilizing donation sites like Kickstarter and Indiegogo do work and below is a list of the top 10 Crowd Funded films, by Box Office Gross receipts, that secured theatrical distribution.
(ONE) "DEAR WHITE PEOPLE": $4,400,000 GROSS (10/17/14), Raised $41,000
(TWO) "WISH I WAS HERE": $3,600,000 GROSS (7/18/14), Raised $3,100,000
(THREE) "VERONICA MARS": $3,300,000 GROSS (3/14/14), Raised $5,700,000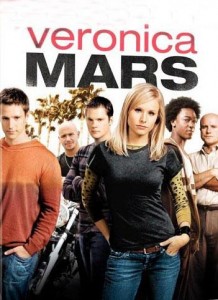 (FOUR) "OBVIOUS CHILD": $3,100,000 GROSS (6/6/14), Raised $37,000
(FIVE) "FINDING VIVIAN MAIER" (documentary): $1,500,000 GROSS (3/29/14), Raised $105,000
(SIX) "INEQUALITY FOR ALL" (documentary): $1,200,000 GROSS (9/27/13), Raised $83,000
(SEVEN) "THE BABADOOK": $951,000 GROSS (11/28/14), Raised $30,000
(EIGHT) "LIFE ITSELF" (documentary): $810,000 GROSS (7/14/14), Raised $150,000
(NINE) "BLUE LIKE JAZZ": $595,000 GROSS (4/13/12), Raised $346,000
(TEN) "A GIRL WALKS HOME ALONE AT NIGHT": $444,000 GROSS (11/21/14), Raised $57,000
BIGGEST CROWD FUNDED MOVIE SUCCESSES ARE?
By movie success I refer to those films, that became movies (aka: theatrical release) that were raised with micro-budget amounts and did very well at the USA/Canada Box Office and went on for On-Demand Revenues, Cable Deals, DVD Sales and Foreign Licenses.
The top 3 are… and, as stated, for whatever reason I liked "The Babadook" best.
FIRST: "DEAR WHITE PEOPLE": Raised $41,000 & Grossed $4,400,000
SECOND: "OBVIOUS CHILD": Raised $37,000 & Grossed $3,100,000
THIRD: "THE BABADOOK": Raised $30,000 & Grossed $951,000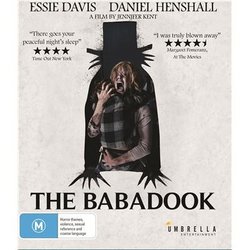 DONATION or EQUITY
This post on "Movie Money", when you are a "true" low-budget project ($10,000-$300,000) rather than a "Hollywood" low-budget project ($1,000,000-$10,000,000) is to make you think a little more about crowd funding as a source of financing. But there are 2 types of crowd funding.
The First is DONATION Crowd Funding which uses sites like Kickstarter & Indiegogo and asks for donations.
The Second is EQUITY Crowd Funding, which has just started 6 months ago, where you actually sell investments in your company and you offer equity… which to me when done properly is much easier to do with a much higher potential of achieving financing and venturing into raising millions-of-dollars for a movie business rather than raising thousands of dollars for a movie.
Do not confuse one method with the other.
QUESTIONS & COMMENTS:
Have you tried, or do you plan, a Crowd Fund campaign for your movie, tv or documentary project?
Do you plan to use Kickstarter, Indiegogo or Rockethub?
Do you plan to use just one site or many?
Do you plan to Crowd Fund utilizing "Equity" rather than "Donations"?
Crowd Funding for equity, thanks to Obama's 2013 Jobs Act is a goldmine for first-timers like you with (A) Business plans rather than (B) single projects.
It is projected that upwards of $400 Billion will be raised via equity crowd funding for business ventures over the next decade… and from non-accredited investors.
For further details I discuss and outline this in my Film Schools (Live, DVD or Online) and look forward to helping you make your dream real.
READER COMMENTS:
Please post & share what you plan to offer when doing "Equity" Crowd Funding.
And, what is your favorite "Equity" Crowd Funding site?
(1) WeFunder
(2) Fundable
(3) FundAnything
(4) Early Shares
(5) Seed and Spark
Happy Filmmaking
Keep Up to date… Join our e-mail list.
http://webfilmschool.us10.list-manage.com/subscribe/post?u=313d0b336735c6d5fbf1a8e9d&id=2c55446523
 ***** NO-BULL *****
Happy Filmmaking,
Dov Simens