FILM FESTIVAL NO-BULL FACTS (Circuit. Distributors. Buyers. Top 18 Festivals)
by Dov S-S Simens on September 16, 2017
3,000 FILM FESTIVALS.
30-40 years ago I bet you couldn't name 10 Film Festivals in the entire world.
Go ahead… try.
Yeah, Cannes existed, Sundance just started, I'm sure there was something at Lincoln Center in New York, something in Los Angeles, likely London, Chicago (?), Hong Kong (?), Toronto (?), Sydney (?) …
Running out of cities with festivals…aren't you?
Admit it…In the '70s & '80s it's hard to name just ten festivals in the world that programmed independent films.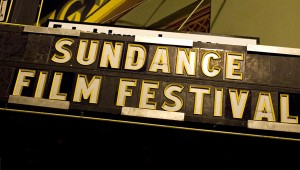 ("Sundance, in January, an extremely important festival launched in 1978 with the Utah Film Commission")
Today, however, there are 2,000-3,000 Film Festivals/year… and in ten more years there will likely be 3,000-5,000 Film Festivals/year.
Film Festivals are everywhere. Every major American city has 5-30 festivals/year. Every small town, especially tourist oriented, has a Film Festival… Yes, Film Festivals are everywhere.
And with all these Film Fesivals what is this thing called the "Festival Circuit"?
THE FILM FESTIVAL CIRCUIT.
First what a Film Festival Circuit IS NOT.
I did not say "Film Festival" I said "Film Festival Circuit" with the key word being Circuit… what is this thing called "Circuit"?
A Film Festival Circuit IS NOT a formal organization that you apply to, get accepted and your film is sent to 10-20 cities for screenings.
Further it IS NOT a government program where you procure a license for NOR a structured entity that has combined 50-100 Film Festivals into a single body to establish a standard of quality.
Bottom-line: There is no such thing as a "Film Festival Circuit" or "Film Festival Route"…it is merely a madeup phrase that insinuates a structured organization that does not exist.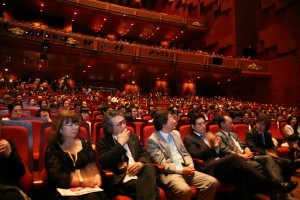 ("Film Festivals are a business with revenues from ticket sales, workshop sales, catalogue sales & ads, black-tie award show sales, sponsorships and patronage.")
Today, the 2,000-3,000 global festivals translates to the fact that each and every week there are 50-60 Film Festivals, with 15-20 weekly in the USA alone, where a festival director is rents a movie theater (1-4 screens, for 3-10 days) and programs 20-110 independent films.
Further you must understand that film festivals not only ARE NOT a unified organization but actually each and everyone of these 3,000 in one way or another do not like each other.
Why?
Because they are all in competition for World Premieres.
They are competing for the "Premiere" of the few quality feature films that are made each year… be it the "World Premiere", the "Global Premiere", the "North America Premiere", the "USA Premiere", the "West of the Rocky Mountains Premiere".
They all want Premieres. And after each festival has screened the final film they instantly start promoting next year's festival with "they had 26 Premieres at their festival to include… 3 World Premieres, 4 North American Premieres, 5 USA Premieres and 14 Nevada Premieres (assuming festival was in Nevada)."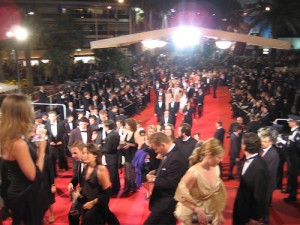 ("FYI: 100% Box Office Gross, for your screening, goes to the festival and 0% goes to you the producer, director or owner of the film… Not right!")
I think you're getting it… Film Festivals, although presented as a cultural art form, and they are, are also part of a very competitive business.
FILM FESTIVALS ARE BUSINESSES
Yes, Film Festivals, are businesses.
They have expenses by booking theaters, advertising, promotions, logistics, awards and staff and their revenues come from selling tickets for screenings, workshops, pitchathons, lunches, printed programs with ads, hustling sponsors and patrons, with the most profitable aspect of a film festival being selling tickets to the closing night gala award ceremony… The $1,000/plate Semi-Black Tie Gala.
And if a Film Festival doesn't make a profit, unless subsidized by a government or a billionaire, it will disappear in a couple of years.
Film Festivals are businesses.
WHY ATTEND FILM FESTIVAL?
There are two reasons to attend a film festival as an independent filmmaker with a feature film… The first is romance & art the second is business & profits.
Romance & Art: Filmmaking is an art form. I agree. And when you spend 4-18 months making art, as a human you want, need and deserve validation. Thus, attending a film festival, having your screening sell out and watch people react to your art and applauding is highly validating and fullfilling.
Business & Profit: Filmmaking is also a business. It's called "Show Business". And filmmaking is an expensive art form. You either used your money or investors money to make your dream and I am quite sure that you want your money back and would like to have your name marketed… to launch your career and finance other projects.
Bottomline: I am sure you want to either (A) sell your film, or (B) be discovered, or (C) secure a distributor.
These three things are basically the same and the key is that you can't sell your film, be discovered or get a distributor if you screen at a film festival where there are no "distributors" or "buyers' (aka: Acquisition Executives) in attendance.
Acquisition Executives are extremely important.
In North America there are about 50-60 Distributors (Majors, Mini-Majors & Arthouse) who are busy financing and distributing movies… but they also know that there are 700-1,000 independent filmmakers making feature films with their own money. And, if I was a distributor I would go "cool"… I have 700-1,000 people using their own money to make a film for me to see so I should send an employee, a buyer, an Acquisition Executive.
Thus, you mostly screen at film festivals to give Acquisition Executives the opportunity to see how your film is perceived in front of a paying audience…. Does an audience pay to attend (aka: Sells Out)? Does an audience love it (aka: Word of Mouth)?
Now, with a little understanding of the business of film festivals let's delve into creating ("Yes you must") a Film Festival Circuit or Film Festival Route for your film.
IMPORTANT INFO: When creating your Film Festival Circuit it is VERY VERY IMPORTANT to only attend Film Festivals where the 50-60 Acquisition Executives attend…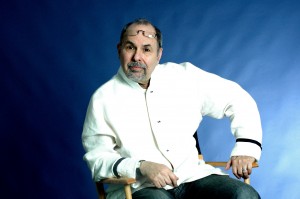 ("Below are 18 Film Festivals where you can sell your film. If you desire to know what each festival costs & how to submit please enjoy my Streaming or DVD Film School at  www.WebFilmSchool.com.")
THE TOP 18 DEALMAKING FILM FESTIVALS
Of the 3,000 Film Festivals/year the 18 I highly recommend attending where you truly can be discovered, secure a distributor or sell your film are…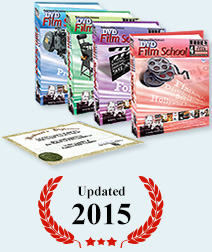 DOV FILM FESTIVAL CIRCUIT
2 Major-Major-Major Festivals (Sundance & Cannes)
2 Major-Major Festivals (Berlin & Toronto)
6 Major Festivals (South By Southwest, Tribecca, Shanghai, New York, Telluride & Venice)
8 Semi-Major Festivals (Slamdance, Palm Springs, Hong Kong, Los Angeles, Edinburgh, Hamptons, Raindance & AFI)
JANUARY
SUNDANCE FILM FESTIVAL (Major-Major-Major)
https://www.sundance.org/festivals/sundance-film-festival
SLAMDANCE FILM FESTIVAL (Semi-Major)
PALM SPRINGS INTTL FILM FESTIVAL (Semi-Major)
FEBRUARY
BERLIN INTTL (Major-Major)
https://www.berlinale.de/en/HomePage.html
MARCH
SOUTHWEST BY SOUTHWEST (Major)
https://www.sxsw.com/festivals/film/
HONG KONG FILM FESTIVAL (Semi-Major)
APRIL
TRIBECCA FILM FESTIVAL (Major)
https://tribecafilm.com/festival
MAY
CANNES DE FESTIVAL (Major-Major-Major)
http://www.festival-cannes.com/en/
JUNE
LOS ANGELES "FIND" FILM FESTIVAL (Semi-Major)
https://www.filmindependent.org/la-film-festival/
SHANGHAI INTL FILM FESTIVAL (Major)
http://www.siff.com/siff2017/english/siff/dysc/
AUGUST
EDINBURGH INTTL FILM FESTIVAL  (Semi-Major)
https://www.edfilmfest.org.uk/
SEPTEMBER
NEW YORK FILM FESTIVAL (Major)
https://www.filmlinc.org/nyff2017/
TELLURIDE FILM FESTIVAL (Major)
http://www.telluridefilmfestival.org/
TORONTO INTTL FILM FESTIVAL (Major-Major)
VENICE FILM FESTIVAL (Major)
http://www.labiennale.org/en/cinema/2017
OCTOBER
HAMPTONS FILM FESTIVAL (Semi-Major)
RAINDANCE FILM FESTIVAL (Semi-Major)
NOVEMBER
AMERICAN FILM "AFI" INSTITUTE (Semi-Major)
Now, make your film and while in post-production apply to a festival(s) that is about 4-5 months forward…and once/if accepted make sure the Acquisition Executives attend your screening.
And IF the screening sells out. And IF there is a clearly defined demographics in the audience. And IF you have 12-15 Acquisition Execs in the theater. And IF when the screening is over the audience yells-and-screams bravo-bravo rather than politely applauds… you will sell your film or get a distributor, literally in the lobby of the theater, where you have just screened 15 minutes before.
Happy Filmmaking
Dov S-S Simens
XXXXXX
PRODUCE-WRITE-DIRECT… WHY WAIT? 
Want facts, Not theory? Then my affordable Film Schools (2-Day, DVD, VOD) are perfect.
Pick One. Launch Your Career
Next "HOLLYWOOD (2-Day) FILM SCHOOL" sessions are December 9-10, 2017 and April 21-22, 2018.
Join our E-Mail list… Stay up to Date.
http://webfilmschool.us10.list-manage.com/subscribe/post?u=313d0b336735c6d5fbf1a8e9d&id=2c55446523
*** NO-BULL ***