FILM FINANCING (Does Pitching Work & 10 Low-Budget Funding Articles. I like #7)
by Dov S-S Simens on September 6, 2017
PITCH LOW-BUDGET MOVIES
OK. You have this great idea. You even have the script and a budget. Plus, you heard a studio executive say that "Studio Low-budget is $15-20 Million."
"Damn…Low-Budget $15-20 Mill" you ponder and your mind goes directly to "$15-20 Million. Sheeeyit. If I say I can make a movie for only $1-2, $2-3 or even $3-5 Million they should throw the money at me…it ain't $15-20 Mill!"
Wrong! Wrong! Wrong!
No one, especially studio execs at Warner, Paramount, Sony or Disney is throwing you $1-2 Million just because you heard low-budget is $15-20 Million.
But being new and naive you sign up for a class on "How to Pitch" and get your "Elevator Pitch" down to a concise 45-seconds to enter Pitchathons in LA, NY & London like (Raindance's "Live Ammunition", or Black Film Festival's "Pitchathon", or AFM's "Pitch Panel", or subscribed to "MoviePitcher.com" or pay $39 for a "Stage32") and book a 7-10 minute pitch costing $25-69 bucks each and opt for a package of 10 pitches at $250…
…just so you can say "My movie is…. Yadda-Yadda-Yadda Yadda-Yadda-Yadda…It's spiritual. It will change the world and it's Low-Budget. Only need $1-2 Mill".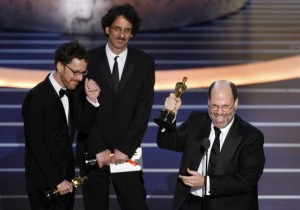 ("If you're the Coen Brothers with a new Oscar you can pitch. If you are you with no track record… stop wasting money.")
However, reality is nothing happened at the Pitchathon with your 10 pitches to Development VPs (Hollywood Secret: VP is a Hollywood title for Secretary) but you met this lovely lady, a 42 year old, recently divorced novelist, who flew in from Denver, and hit it off and plan on meeting next month at Telluride for the Film Festival.
Anyway… back to Low-Budget and the question is "So what the F*ck is low-budget".
Major Studios call Low-Budget $20-30 Million.
Foreign Sale companies at Film Markets like AFM call Low-Budget $7-10, $10-12, $12-15 & $15-20 Million.
Wannabees, who ain't ever gonna bee, call Low-Budget $3-5 and $5-7 Million.
Guilds & Unions call Low-Budget $2-3 Million and Under $5 Million.
Now, what do you, a first-timer who hasn't even first-timed call Low-Budget?
In my humble opinion, in my three affordable Film School formats, where I force you to "get real", Low-Budget is as little as $100,000 (less than $100K is either Micro-Budget or No-Budget) to, at the most, $500,000.
Yes, my opinion is that Low-Budget is $100,000 to $500,000…which is still a lot of money.
Now, what do you call Low-Budget?
But you are still romantic and want to believe that Low-Budget is a movie budget that is in the single digit millions and you further believe that this is achievable.
OK; then I have aggregated (see below) 10 politically correct articles that explain how to Finance a Low-Budget Movie when looking for $1,000,000 to $10,000,000.
Enjoy the reading and when you are finished, and still likely confused, please-please take one of my 3 politically incorrect, but realistic, film schools (2-Day, DVD or VOD at www.WebFilmSchool.com) to get the honest secrets and tricks to Low-Budget Financing.
FINANCE LOW-BUDGET MOVIE (10 Articles)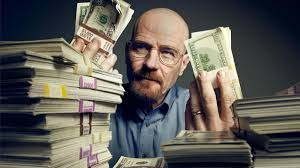 ("A Low-Budget budget for first-timers, if not Micro-Budget, is almost always $100K-500K.")
The 10 copyrighted articles below are all from credible news sources (Huff Post, Variety, Forbes, IndieWire, LA Times, etc.), peruse and enjoy.
However, after you read them, and are still frustrated I beg you to get either of my super inexpensive, politically incorrect but honest, DVD or Streaming Film School programs to truly learn how to finance your first movie.
10 INDY FINANCE ARTICLES:
10 REASONS YOUR LOW-BUDGET FILM WON'T GET FUNDED
https://info.sapphirecapitalpartners.co.uk/blog/ten-reasons-why-your-low-budget-film-will-never-get-financed
HOW LOW-BUDGET FILMS GET FINANCING
https://www.creditloan.com/blog/how-low-budget-films-get-financed/
HOW TO GET A FEATURE FILM GRANT
http://www.filmdaily.tv/grants/feature-film
FINANCING YOUR MICRO-BUDGET FILM
http://startupfilmmaker.com/financing-your-micro-budget-film
WHY FILMS UNDER $2 MILLION CAN'T CATCH A BREAK
http://www.huffingtonpost.com/jeff-steele/why-films-under-2m-cant-c_b_542383.html
HOW TO FINANCE AN INDEPENDENT FILM
https://www.forbes.com/sites/legalentertainment/2016/06/08/how-to-finance-an-independent-film/#6389d7847e34
THE 7 DIRTY SECRETS OF INDEPENDENT FILM FINANCING
http://www.indiewire.com/2015/04/the-7-dirty-secrets-of-film-financing-63566/
HOW TO FINANCE YOUR INDEPENDENT FILM
https://goodinaroom.com/blog/indie-movies/
INDEPENDENT FILM FINANCING EVOLVES (AFM)
http://variety.com/2016/film/spotlight/afm-independent-financing-evolves-adapts-to-new-market-realities-1201906564/
INDEPENDENT FILM FINANCING OPTIONS
http://masteringfilm.com/independent-film-financing-%E2%80%93-the-options/
BONUS:
11. FILM FINANCING 101
http://nofilmschool.com/2014/08/film-finance-101-equity-pre-sales-gap-tax-incentives-deferred-crowdfunding
Happy Filmmaking
Dov S-S Simens
XXXXXX
ENROLL. GRADUATE. WHY WAIT? 
Want facts, Not theory? Then either of my three Film Programs is perfect for you.
Pick One.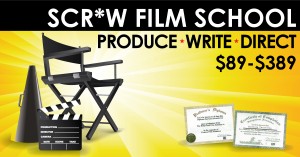 (Next "HOLLYWOOD (2-Day) FILM SCHOOL" sessions are April 21-22, August 18-19 or December 8-9)
Join our E-Mail list… Stay up to Date.
http://webfilmschool.us10.list-manage.com/subscribe/post?u=313d0b336735c6d5fbf1a8e9d&id=2c55446523
*** NO-BULL ***