MOVIE MONEY AT CANNES: 25 Top Movie Financiers
by Dov S-S Simens on May 13, 2018
CANNES: MARKET OR FESTIVAL
First, a Festival is where you attend, with your finished film, to screen for buyers (aka: Acquisition Executives) for them to see that your film sells out (it is marketable), has a clearly defined demographics (who bought tickets) and that when the Rear Credits roll the audience doesn't just politely applaud but stands, yells & screams "Bravo, Bravo, Bravo" (word of mouth).
If this occurs and you have achieved getting 12-15 Acquisition Executives into the screening who see that this "Bravo, Bravo, Bravo" just occurred will result in you selling your film, literally in the lobby of the theater, within 1-2 hours of the screening.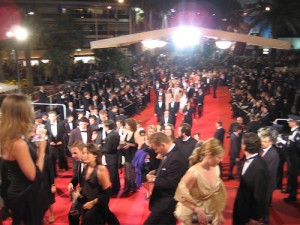 ("Cannes Festival is May, Toronto is October, Sundance is January… If you can get into either of these and get 12-15 Acquisition Executives to attend your premiere… You are now a Hollywood celebrity.")
Film Festivals are social events about parties, contacts and awards… But there is something under the surface going on about demonstrating that your film will sell tickets and likely profit (this is business… there are no guarantees), has positive word of mouth, is marketable and what demographic buys tickets.
Film Markets, however, are exactly what the word "market" states… There are Buyers and Sellers with very few viewers.
A Film Market, not a Film Festival, is where you go when you want to secure financing (aka: Pre-Sell) for your script to be made into a movie.
Cannes is both a Film Festival and a Film Market and it is taking place this month.
CANNES 2018: Top 5 Films for Sale
There are 2,000 to 3,000 Film Festivals, from Nepal to Fiji to Park City to Cannes  every year.
However, only 15-20 of these have any merit if trying to sell your film, and only 3-4 of them have merit if trying to financing your film.
Cannes is definitely the top festival, with Sundance a close second, that you desire to attend to be able to sell your film while also (Film Market: aka Marche) being able to finance your next film.
For your own personal knowledge here are 5 films at this year's Cannes that are sure to sell and you should follow the process.
The top 5 independent films, for sales, at Cannes are "Ash is Purest White" (China love story), "BlacKkKlansman" (Spike Lee's return after "She's Gotta Have It"), "Burning" (South Korean auteur, Lee Chang-dong's adaptation of a Murakami short story), "Cold War" (Polish film from Pawel Pawlikowski) and "The House That Jack Built" (Lars von Trier returns after 7 years).
CANNES 2018: Top 25 Film Financiers
Now, let's not talk Film Festival ("Cannes Festival") and sales but Film Market ("Cannes de Marche") and financing.
This year is post-Weinstein and everyone knows that the new Streaming Tech Companies, titled "FAANG" (Facebook, Amazon, Apple, Netflix & Google), are the biggest check writers but who are the other players (aka: Deal Makers, Power Brokers), with fat check books for packaging, that you know as Producers and are always being written about in the trades?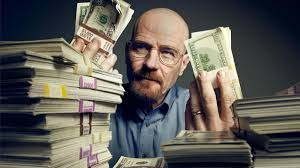 ("Movie Movie is easy to come by if you can get one of the (see below) 25 Deal Makers or Power Brokers at Cannes to read your script. Target the 25")
Here are the top 25 Producers, Movie Packagers, Dealmmakers, Power Brokers and/or Film Financiers that you want to meet and partner with.
However, I bet the one thing in common you notice is that there's a good chance that the Power Broker or Deal Maker's parent is a Billionaire or they made Billions in the Tech world.
Enjoy the list. Google their names. Find their contact details. Write the great script. Register & Copyright it… Now come up with some unique way to get it to one of the 25 below… And if script coverage is good… you got money.
(Alphabetical order)
(1) GLEN BASNER: CEO "FilmNation" (Has $120 Million from Ban of America & Merrill Lynch)
(2) LEN BLAVATNIK: Chairman "AI Film" (One of wealthiest men in England)
(3) NIC CRAWLEY: CEO "H Collective" (Financing allegedly comes from China's HuaHua Media that almost bought Paramount)
(4) MEGAN ELLISON: CEO "Annapurna Pictures" (Father owns Oracle, which is worth multi-billions, she can do whatever she wants)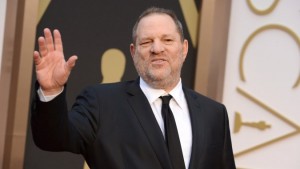 ("Cannes has now instituted the Weinstein rule… Must be at least 3 people per hotel room meeting.")
(5) DAVID FENKEL: Co-Founder "A24" (Made "Moonlight", "Lady Bird" and "The Florida Project" might be bought by Apple)
(6) STUART FORD: CEO "AGC Studios" (Financed with deep pockets by Abu Dhabi's ImageNation and MediaNet)
(7) NEIL FORSTER: CEO "Ingenious Media" (Has spent $10 billion, over 20 years into 200 films)
(8) DAN FRIEDKIN: "30West" (Billionaire who partnered with CAA head Micah Green)
(9) ROB FRIEDMAN: CEO "Global Road" (Received $1 Billion from Donald Tang of Tang Media)
(10) AARON GILBERT: CEO "Bron Studios" (Bron has financed or co-produced $300 Million worth of movies last year)
(11) WAYNE GODFREY: CEO "Fyzz Facility" (Has financed $280 Million in films since 2010)
(12) EDWARD HAMM: "QC Entertainment" (Financed last year's Oscar Winner "Get Out")
(13) KEN KAO: Partner "Waypoint Entertainment" (Son of Billionaire Min Kao)
(14) ANDREW KARPEN: CEO "Bleccker Street" (Financed by Billionaire owner of  "5-Hour Energy")
(15) CHARLES KING: CEO "Macro" (Minority projects, Founded with $150 Million from Lauren Powell Jobs' Emerson Collective)
(16) NICK MEYER: CEO "Sierra/Affinity" (Sierra bombed, partnered with Affinity financed "Whiplash", "Manchester-by-Sea" & "I, Tonya")
(17) PIERRE OMIDYAR: Co-Founder "First Look Media" (eBay founder is Billionaire and can do what he wants)
(18) GIGI PRITZKER: CEO, "MWM" (Father owns Hyatt Hotels, can also do whatever she wants)
(19) STEVEN RALES: Principal "Indian Paintbrush" (Financed out-of-ordinary independent features "Darjeeling Limited", "Budapest Hotel" & "Isle of Dogs")
(20) JEFF ROBINOV: CEO, "Studio 8" ($200 Million in funding plus big money from China's Fosun Group)
(21) TEDDY SCHWARZMAN: CEO, "Black Bear Pictures" (Son of Blackstone Billionaire, another child who can do what he wants)
(22) JEFF SKOLL: Founder, "Participant Media" (Former head of eBay, has financed over 80 films since 2004)
(23) MOLLY SMITH: Partner "Black Label Media" (Her father is Billionaire founder of FEDEX, financed "Sicario" and "La La Land")
(24) KIMBERLY STEWARD: "K Period Media" (Daughter of Tech Billionaire funds projects in $5-$15 Million)
(25) DARREN THROOP: CEO "eOne" (Toronto music company into a media powerhouse with $1.3 Billion in 2017 revenue)
Dial and Smile…
The above 25 will spend about $1 Billion to fund, non-studio, independent films next year… Why not yours.
Happy Filmmaking
Dov S-S Simens
(I beg you to take either of my 3 affordable ($89-$389) film programs to succeed)
XXXXXX
PRODUCE-WRITE-DIRECT… WHY WAIT? 
Want facts, Not theory?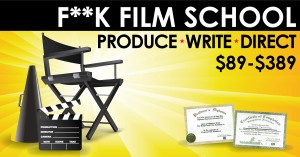 Then pick one of my film programs.
Next "HOLLYWOOD (2-Day) FILM SCHOOL" sessions are…
AUGUST 18-19, 2018…
DECEMBER 8-9, 2018…
Can't Wait! Can't Attend!
DVD & STREAMING Film Schools are available
Join our E-Mail list… Stay up to Date.
http://webfilmschool.us10.list-manage.com/subscribe/post?u=313d0b336735c6d5fbf1a8e9d&id=2c55446523
*** NO-BULL ***