SELF DISTRIBUTION: DIGITAL GOLDMINE (16 VOD Platforms)
by Dov S-S Simens on August 3, 2015
VOD HAS MADE SELF DISTRIBUTION FINALLY REALISTIC:
Yes, the dream of every filmmaker is to make a "no-Budget", "micro-Budget" or "low-Budget" feature film like "Blair Witch", or "pi", or "Paranormal Activity" or "Tangerine" and get it into Sundance, Toronto or Tribecca for a premiere.
Receive a standing ovation and conclude during the next 15-minutes with a distributor bidding-war, in the theater's lobby, for your baby.
Then… 6 months later, upon theatrical distribution, go on the promotion tour; enjoy tv & press; pig out at 5-Star hotel room service (careful, to much shrimp & escargot, gives the runs) ; languish in the limelight; and expand your "15-Minutes" by talking next project (likely won't happen) but take the big check for doing Part 2 and hope that your baby becomes a Franchise like "Saw"
Go for it. It is a good gameplan. However, the likelihood of this is not good…
Again… Go-For-It but do not Bank-On-It.
CAVEAT: "Do not (I repeat, Do Not) finance your movie by taking out a 2nd Mortgage on your house thinking you will repay it from profits"
This is the 21st Century and back to VOD:  But, with today's numerous VOD Platforms, and more emerging monthly, even if you don't get into Sundance, Toronto or Tribeca and you don't obtain a theatrical distribution deal but you made your feature film on a true "no-micro-low-Budget" ($10K-$100K) you have a solid chance of recouping your money plus profit by going directly to these VOD (Video On-Demand) Platforms.
An excellent article written (see link below) by MOVIEMAKER MAGAZINE, written by Erin Trahan, outlines the platforms, there revenue splits and categories…. IT IS A MUST READ.
www.moviemaker.com/archives/moviemaking/distribution/moviemakers-third-annual-guide-digital-distribution/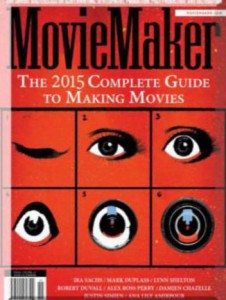 3 ON-DEMAND PLATFORM CATEGORIES:
First, you should know the VOD Phrases/Categories/Terminology and understand what is (1) AD-SUPPORTED, (2) DEVICE-FRIENDLY, (3) DRM, (4) GEO BLOCKING, (5) MULTI-SCREEN GROSS, (6) MULTICHANNEL VIDEO PROGRAMMING DISTRIBUTOR, (7) PAY-PER-STREAM/DOWNLOAD, (8) RENT TO OWN/DOWNLOAD , (9) PRICE SETTING & (10) SUBSCRIPTION.
Second, there are three categories of On-Demand Platforms.
(ONE) AGGREGATORS: ie. Distribber, Orchard, etc.
(TWO) DESTINATION: ie. Fandor, Hulu, Netflix, etc.
(THREE) TRAVELING: Distrify, Reelhouse, Vimeo On-Demand, etc.
16 ON-DEMAND PLATFORMS: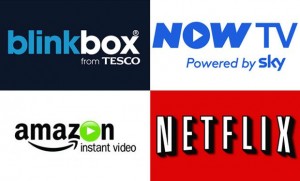 (1) AMAZON INSTANT VIDEO
(2) FANDOR
(3) INDIEFLIX
(4) HULU
(5) iTunes STORE
(6) NETFLIX
(7) YOUTUBE
(8)DISTRIFY
(9) PIVOTSHARE
(10) REELHOUSE
(11) VHX
(12) VIMEO ON DEMAND
(13) YEKRA
(14) THE ORCHARD
(15) DISTRIBBER
(16) QUIVER
Again: Read this MOVIEMAKER MAGAZINE article it is superb.
www.moviemaker.com/archives/moviemaking/distribution/moviemakers-third-annual-guide-digital-distribution/
Hello, I'm Dov Simens.
I've taught filmmaking for 25 years.
My 3 Film School programs (Live, DVD or On-Demand) are affordable, honest and available at…
…  www.WebFilmSchool.com
Happy Filmmaking,
Keep Up to date… Join our e-mail list.
http://webfilmschool.us10.list-manage.com/subscribe/post?u=313d0b336735c6d5fbf1a8e9d&id=2c55446523
 *** NO-BULL ***