MOVIE SELF DISTRIBUTION: 13 On-Demand Platforms (Subscription #4 & Aggregator #16 are my faves)
by Dov S-S Simens on December 15, 2015
MOVIE SELF DISTRIBUTION (DIY: Do-It-Yourself…with a Platform & an Aggregator)
The Hollywood saying is "Producers get F*cked. Distributors do the F*cking"… and the key to profits lies in being at the top of the money-chain and controlling content… and today, with Video On-Demand viability, it is easy to control content and be in second position (normal Theatrical Distribution has the creator, after exhibitor/distributor/expenses/fees in fifth position) to directly receive revenue shares (splits) to make profits.
For this filmmaking post I am merely listing the 4 types of On-Demand Platforms (TOD, SOD, AOD & Travelling), with 13 specific companies, and also list the 4 major aggregators needed to access these platforms.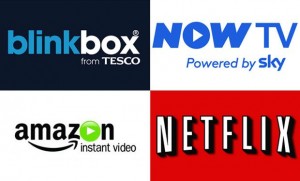 I will not be dispensing how-to info for it is up to you, once I give the list, to google/research and discern the direct on-demand distribution costs and a strategy.
Plus, no one can truly give On-Demand how-to info for (A) it is a totally new revenue stream with (B) truly no one knowing anything… Now, maybe you will stumble on the formula that works. Become the On-Demand pro and for the rest of your life share your pearls of wisdom on panels at Cannes, Sundance, Variety Summits & AFM.
But always remember "the key, however, once you select a platform or two, is how do you drive traffic and "eyeballs"" to your film. Hollywood is still much more a marketing industry rather than a filmmaking industry even when it comes to the digital distribution world.
Now on to the 4 OD Platforms, 13 Companies & 4 Aggregators.
4 VOD PLATFORM CATEGORIES
The three precise types of On-Demand platforms are…
(ONE) TRANSACTIONAL VOD: (you pay to view)
(TWO) SUBSCRIPTION VOD: (you subscribe to view)
(THREE) AD SUPPORT VOD: (you watch ads to view)
(FOUR) TRAVELLING VOD (you imbed logos to view)
11 ON-DEMAND COMPANIES
Below are eleven of the most relevant On-demand platforms with details on Splits, Costs and Viewrships.
(1) iTunes (Transactional On-Demand): 800 million users. 85,000 Movie Titles. $2,000 Cost (Proprietary Encoding). Revenues split 30% iTunes & 70% Creator
(2) Amazon Instant Prime (Transactional On-Demand): Its hundreds of millions of users are accustomed to buying bot renting. Need an Aggregator to access. Amazon sets price. Split 50%-50%. Amazon also charges $0.10 for every stream. Views are limited to only USA.
(3) Google Play (Transactional On-Demand): It's the Google world & your movie gets integrating into all its services. Google gives musicians 100% access & 55% of revenues. For filmmakers to access Google On-Demand you need an Aggregator.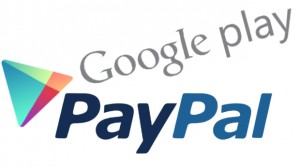 (4) Netflix (Subscription On-Demand): 69 Million users. Remember Apple (iTunes has 800 Million users. Aggregators are absolutely required to access. Netflix is still the king as it grows & creates original "DAY-N-DATE" programming.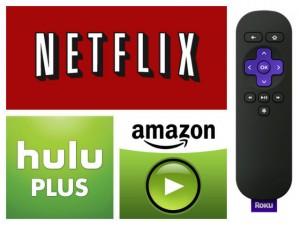 (5) Fandor (Subscription On-Demand): No set-up fees. It is device friendly. Plus, filmmakers can host on other platforms simultaneously. Promote they split 50-50 with creators but split based on viewership, time watched and gross receipts… very confusing.
(6) MUBI (Subscription On-Demand): Global is key for it is in 200 countries. UK based with foundation programming deals made for 30,000 hours of programming from Warners & Sony. Split is 50-50 with creators, More arthouse product. Users get 30-day window to view per film.
(7) HULU (Ad-Support or Subscription On-Demand): Hulu has a company called Hulu+ that is subscription. Hulu is Ad-Support. It requires an Aggregator to access. Big in USA & Japan.
(8) YouTUBE (Ad-Support On-Demand): Has "AdSense payments" via it's "Partner Program". You need 1,000 subscribers to access. No set-up fees. Has a "Creator Academy". Problem is viewers expect YouTube videos (happy dogs & grumpy cats) to be free.
(9) Gumroad (Travelling On-Demand): You must drive traffic. Perfect for sell-through. Payments via PayPal. You keep 95% minus $0.25 per transaction. You can do multi-pricing and multi-unit (book, film & blog) sales
(10) Pivotshare (Travelling On-Demand): Geared to filmmakers creating networks rather than single films. Split 70% Creator. 30% Pivotshare. No set-up costs and viewers can chose to either (A) Rent, (B) Purchase, (C) Subscribe or (D) Tip. Can not use PayPal.
(11) Reelhouse (Travelling On-Demand): This is a Sundance vehicle. Split is 90% Creator, 10% Reelhouse plus $0.50/transaction. Payment options range from (A) Free to (B) Pay-what-you-want. Payment through Paypal, Bitcoin or Stripe.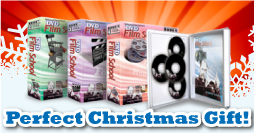 (On-Demand information as well as Pay-Per-View, Product Placement, Government Programs, Pre-Sell Windows, Merchandising Dollars, Distribution Deals, etc. are all detailed in my "DVD Film School")
AGGREGATORS & MISCELLANEOUS ON-DEMAND PLATFORMS
(12) VIMEO ON DEMAND (Miscellaneous On-Demand): Recently commenced paywalls for On-Demand. Split is 10% Vimeo & 90% Creator. Key, however, is their non-monitorable Transaction Fees (Beast is in the details) Big internationally. Must create a $199 Vimeo Pro account. Creators/Filmmakers paid through Paypal. 20GB of upload space then come the Transaction Fees.
(13) VHX (Miscellaneous On-Demand): Fee is 10% plus $0.50 per transaction. No set-up fees. Publishes daily stats. Also, big internationally. Has many bonus features for Gifting, Coupons & Flash Sales.
(14)  DISTRIBBER (Aggregator): Owned by GoDigital Inc. Aggregators are On-Demand Platform middlemen for access. Charges Fees to access Platforms. i.e. $1,560 for iTunes. $1,175 for Amazon. $995 for Hulu. $1,395 for Redbox. $2,250 for Netflix and $7,000 for cable VOD.
(15) QUIVER DIGITAL (Aggregator) Upfront fees only $950 per feature and $400 per short. Seed & Spark the crowdfund platform uses Quiver to access Amazon, Dish, Google Play, iN Demand, iTunes, Microsoft, Netflix, Nook, Sony Entertainment.
(16) THE ORCHARD (Aggregator): Owned by Sony Music; started with music On-Demand. It appears to be the New & Hip On-Demand Network for it bought rights to 5 Sundance Films at the 2015 Festival.
(17) FilmBuff (Aggregator): Submit on it's website. If they like you (?), they get back to you & get your film access. They work with Amazon Instant, CinemaNow, iTunes, Movies On-Demand, PlayStation Network, Vudu, YouTube, Xbox360 and, if you desire, they will (for a fee) handle marketing, encoding and finances.
ON-DEMAND BOTTOM-LINE
Distribution, for filmmakers, is no longer pay for 2-4 Film Festivals for marketing & exposure in hopes that you capture the eye of an Acquisition Executive who offers you a 50-50 Net Deal for North American Distribution…where 18 months later you've discovered that you haven't yet seen a penny and can not afford to pay an auditor to audit, even if you could find the "books", and then definitely can't pay an attorney to litigate and enforce the distribution deal.
Now, with On-Demand Platforms, and affordable Aggregators, you can detour theaters and go directly to the consumer on his at-home viewing platform and keep a majority of the revenues… the key is still how do you market & use Social Media to drive "the eyeballs" to the platforms that your Aggregator has placed you.
Welcome to Hollywood
For more details about On-Demand go to MovieMaker Magazine (www.MovieMaker.com) and view their "MovieMaker's 4th Annual Guide to Digital Distribution" written this year by Erin Trahan (November 17, 2015) and titled "A GAME OF THRONES".
QUESTIONS & COMMENTS
First have you made a film and screened at a Film Festival?
Second did you get any Theatrical Distribution offers?
If so, what were they?
If not, did you get any On-Demand Offers?
If so, what were they?
If not, now with this article will you DIY with or without an Aggregator?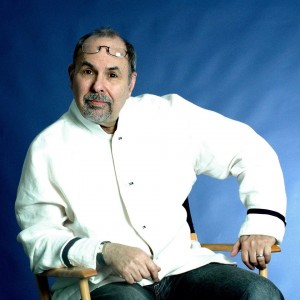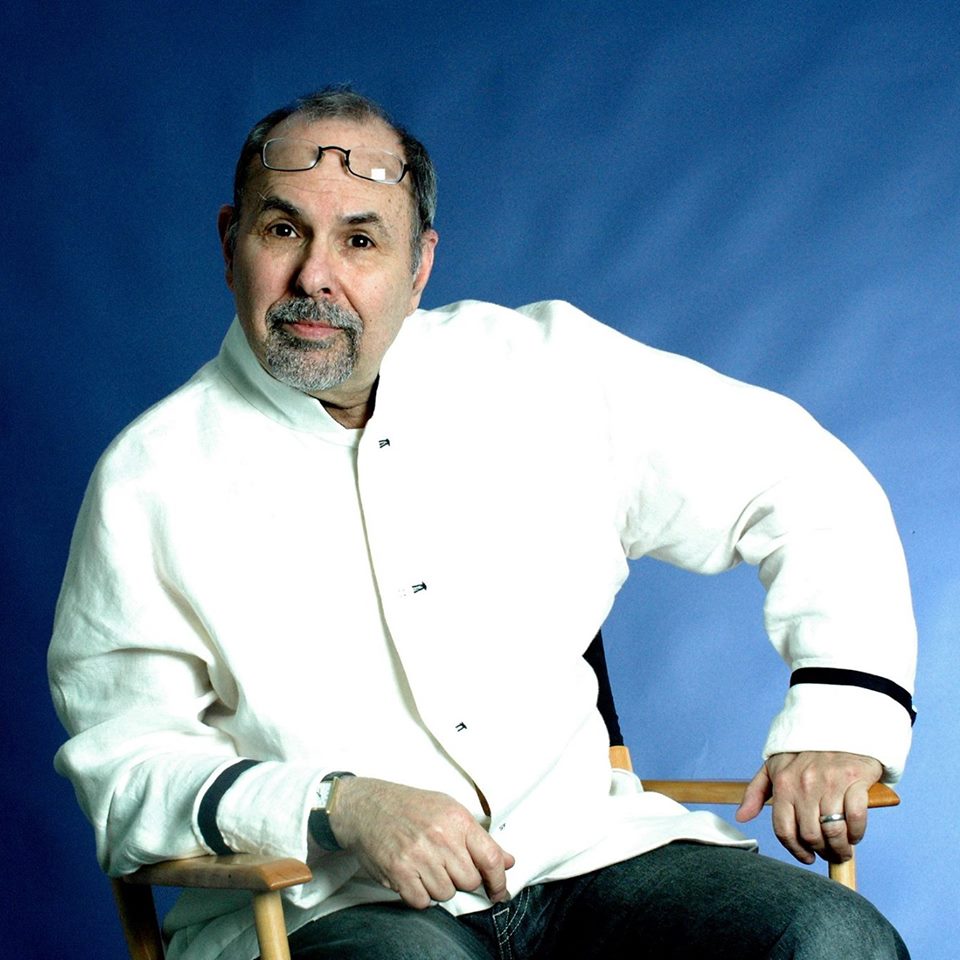 Happy Filmmaking & See You at the "2-Day Film School" (LA, April 23-24, 2016 or September 17-18, 2016).
Dov Simens / Dean / Hollywood Film Institute
Keep Up to date… Join our e-mail list.
http://webfilmschool.us10.list-manage.com/subscribe/post?u=313d0b336735c6d5fbf1a8e9d&id=2c55446523