SELL YOUR SCRIPT: 30 HOLLYWOOD AGENCIES with 100-200 Literary Agents: (Part 1: Agencies 1-15)
by Dov S-S Simens on October 16, 2015
WRITE & SELL A GREAT SCRIPT
Here's your list (see below) of literary agents that actually might (no guarantees) take a call from a first-timer
Now write your script. Make sure it is great. CYA.
Register & Copyright it & keep the receipts.
Next, write a 1/2 page Cover Letter (Query Letter) saying "why it is great" with some sort of line like "once you peruse the first page you'll know why it's great".
One more step, get a Release Form. Sign it (keep a copy for your files). Put it in with the Query Letter and Script and… turn it over to God.
Always remember… God is in the results-business you are in the legwork-business.
30 HOLLYWOOD LITERARY AGENCIES (Part 1: 15 From Z-A)
(not included are the Mega-Packaging Agencies like UTA, WME, ICM, CAA, APA, etc.; what are included are licensed agencies who can not charge a fee for their services)
(1) ZANUCK AGENCY, 28035 Dorothy Drive, Suite 120, Agoura Hills, CA 91301
(2) WORKING ARTISTS AGENCY, 9563 Langdon Ave, North Hills, CA 91343
(3) WEBB ENTERPRISES, 10580 Des Moines Street, Northridge, CA 91326
(4) WARDLOW & ASSOCIATES, 14000 Palawan Way, Unit 36, Marina Del Rey, CA 91343
(5) VISION ART MANAGEMENT, 530 North Larchmont, Unit #2, Los Angeles, CA 90004
(6) VAN DUREN AGENCY, 4303 Irvine Avenue, Studio City, CA 91604
(7) UNIVERSAL TALENT AGENCY, 560 S San Vicente Blvd, Unit D, Los Angeles, CA 90048
(8) TURTLE AGENCY, 7720 B El Camino Real, Suite 125, Carlsbad, CA 91604
(9) TALENTWORKS, 3500 West Olive Ave, Suite 1400, Burbank, CA 91505
(10) SUMMIT TALENT & LITERARY, 9454 Wilshire Blvd, Suite 203, Beverly Hills, CA 90212
(11) STEIN AGENCY, 5125 Oakdale Ave, Woodland Hills, CA, 91364
(12) STARWELL TALENT AGENCY, 433 North Camden Drive, 4th Floor, Beverly Hills, CA 90210
(13) SMA, LLC, 8950 W Olympic Blvd, PMB 380, Beverly Hills, CA 90211
(14) SHERMAN & ASSOCIATES, 9507 Santa Monica Blvd, Suite 212, Beverly Hills, CA 90210
(15) SHA'LIN TALENT AGENCY, 3003 West Olive Avenue, Burbank, CA 91505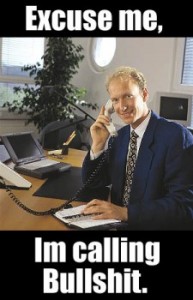 SCREENWRITER TEACHING POINT #1
In Hollywood "CYA" (Cover Your Ass).
Let's cut-to-the-chase. You wrote a script. A Feature, a One-Hour TV drama, a 30-minute Sitcom, whatever… And you are sure it's great (doesn't everyone).
The question quickly becomes "how do you get Hollywood (an agent) to read it" and have someone, with power & contacts (studios, networks, executives, celebrities, etc.) , say "I wanna do this?"
First, lets assume you've written it and protected it. You did proper CYA (Cover-Your-Ass) and have solid proof of the day you created it.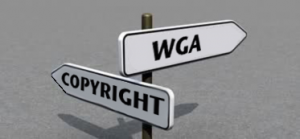 Bye-the-Bye: Proper CYA is to (A) Copyright it with Library of Congress ($45-65) and (B) Register it with the Writers Guild of America ($20-$25).
Yes, do both. Why? Because they're so easy and cheap to do… do both.
And, the Day-You-Created is the date of the Day-You-Copyrighted it or the date of the Day-You-Registered it…not the Day-You-Thought it.
Now, with the dated-receipt(s) of Copyright & Registration (on file) you can be comfortable to proceed…
REASON: When your script (copyrighted & registered) is submitted to someone he/she can change the title & tweak a couple of names & scenes (yes, there are scum balls in all industries); Register it and Copyright it; and state it is theirs.
Yes scum balls can do this… however, the Date-of-registration or Date-of-copyright that these scum balls now obtain will always be after the Date-of-registration or the Date-of-copyright that you obtained (Duh) a day, a week, a month or a year earlier.
It is so easy to prove you created-it-first if you actually created-it-first by (A) writing it first and (B) registering or copyrighting it first…
Only Superman, a nice kid from Smallville (not a scum ball), can turn back the clock by flying counter-clockwise around Earth trying to save Lois Lane.
TEACHING POINT #1: You copyright & register screenplays to obtain solid proof, for only $25-$45 (such a deal), that you were the first.
CYA. CYA. CYA.
My next post will have an additional 15 Literary Agencies (A-Z, not Z-A) and a second very important Screenwriting Teaching Point.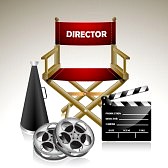 QUESTION & COMMENT:
Have you learned anything from the CYA and the School-of-Hard Knocks with respect to Hollywood?
If so please-please share and help a first-timer to save money, keep a positive mental state and make his/her dreams/projects real.
Please comment.
Hi, I'm Dov Simens and if you want factual, unfiltered information on how to profit as a Filmmaker, Screenwriter, Director or Producer then my affordable Film Programs ($89-$289), are perfect for you… …www.WebFilmSchool.com
Happy Filmmaking,
Keep Up to date… Join our e-mail list.
http://webfilmschool.us10.list-manage.com/subscribe/post?u=313d0b336735c6d5fbf1a8e9d&id=2c55446523
 *** NO-BULL ***