HOLLYWOOD BOUTIQUE AGENCIES (Sell Your Script; 7 Boutique Literary Agencies)
by Dov S-S Simens on November 16, 2016
HOLLYWOOD POWER AGENTS
Last week's No-Bull Film Post was a list of the 7 Power Agencies for Actors, Singers, Comics, with over 300 Talent Agents.
Those 7 Agencies are:
(1) APA: (Agency for Performing Artists @ 310-888-4200)
(2) CAA: (Creative Artists Agency @ 424-888-2000)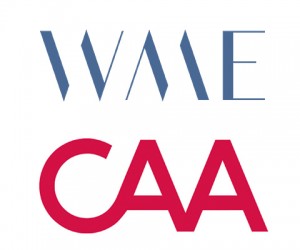 (Creative Artists Agency and William Morris Endeavor are two of the largest Hollywood agencies with over 1,000 agents combined… surely, with a property and correct filmmaking knowledge you can get one.)
(3) TGA: (The Gersh Agency @ 310-274-6611)
(4) PARADIGM: (Paradigm Agency @ 310-288-8000)
(5) UTA: (United Talent Agency @ 310-273-6700)
(6) WME: (William Morris Endeavor @ 310-285-9000)
Further I gave you some inside info for just about everyone when calling for you will start with an opening line like… "I'm a writer and I'm looking for…."
Huh. Duh.
INSIDER INFO: Don't you know that the person who just picked up the phone and is talking to you has no desire to be a receptionist and is an Agent-In-Training, just like the kids that work in the Mail Room, and you actually are talking to an agent, an agent-in-training, and… Now, take it from there.
But, I'm sure you've been told the Big Agencies will not handle an unknown like you. And especially when you are an unknown writer. Thus, it is better to steer clear from the power agencies and seek a smaller, more personal agency (aka: Boutique Agency) that has only 20-30 agents for Writers, Directors, Actors, etc.
Then permit me to cherry pick some smaller agencies, that handle writers, have less agents but those they do have ability to receive a return phone-call from studio and network Development Execs and can set up "Pitch Meetings".
BOUTIQUE LITERARY AGENCIES
Here are my top 7 picks for smaller agencies (20-30 agents) that still have the power.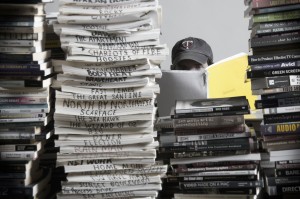 (You have a script. It is great. You've done CYA. Then try a smaller agency that is developing relationships with up-and-coming talent.)
(1) ABRAMS ARTISTS AGENCY: 9200 Sunset Blvd, 11/F, LA, Ca 90069 or 275 Seventh Ave, 26/f, NY, NY 1001
TEL/WEB: 310-859-6115 or 646-486-4600(ww.AbramsArtists.com)
ATTN: Cindy Mintz (LA),  Jenny Brown (NY)
(2) THE AGENCY GROUP: 1880 Century Park East, #711, LA, Ca 90067 or 142 W 57th St, 6/F, NY, NY 10019
TEL/WEB: 310-385-2800 or 212-581-3100 (www.TheAgencyGroup.com)
ATTN: Andy Somers (LA) or Marc Gerald (NY)
(3) INDEPENDENT TALENT GROUP: Oxford House, 76 Oxford St, London, W1D 1BS, United Kingdom
TEL/WEB: 44-20-7636-6565 (www.IndependentTalent.com)
ATTN: Greg Hunt, Kate Buckley, Cathy King, Michael McCoy or Paul Stevens
(4) THE KOHNER AGENCY: 9300 Wilshire Blvd, Suite 555, Beverly Hills, CA 90212
TEL/WEB: 310-550-1060 (www.PaulKohner.com
ATTN: Stephen Moore
(5) PANTHEON AGENCY: 1801 Century Park East, 1910, LA, Ca 90067
TEL/WEB: 310-201-0120
ATTN: Rachel LeGault or Crystal Lewis
(6) RED TALENT & LITERARY AGENCY: 9595 Wilshire Blvd, 900, Beverly Hills, 90212
TEL/WEB: 310-300-8447 (www.Red-Talent.com)
ATTN: Natalie Chase
(7) THE AGENCY STARS: 23 Grant Ave, 4/F, San Francisco, CA 94108
TEL/WEB: 415-421-6272 (www.StarsAgency.com)
ATTN: Connie Hall or Lyn Claxon
Happy Filmmaking,
Dov Simens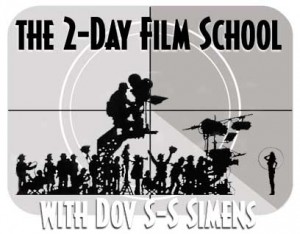 (I created an intensive 2-Day/16-Hour, super inexpensive film school for adults, like you, who are tired of theory and want facts.)
XXXXXX
WRITERS FILM SCHOOL (Master Filmmaking in 16-Hours)
Want facts not theory… Then my Live, DVD or Streaming Film Schools ($89-$389) are perfect for you.
Next "HOLLYWOOD (2-Day) FILM SCHOOL" sessions are December 10-11, 2016 or April 8-9, 2017.
Keep Up to date…
Join our e-mail list.
http://webfilmschool.us10.list-manage.com/subscribe/post?u=313d0b336735c6d5fbf1a8e9d&id=2c55446523
 *** NO-BULL ***