SELL YOUR SCRIPT! GET AN AGENT (PART 1: 15 Literary Managers that Accept Unsolicited Manuscripts)
by Dov S-S Simens on August 11, 2020
HOLLYWOOD LITERARY AGENTS
When a first-timer, with no connections, and have written 1-3 scripts (20-25 Page Sitcom, 90-Page Indy & 120-140 Page Studio) in the proper format (Final Draft, WriterDuet, Trelby, Scrivener, Fade In or Celtx), structured properly with great dialogue, that you are sure are great…. Great-not-good…Great!
Always remember, as a first-timer, "good is not good enough"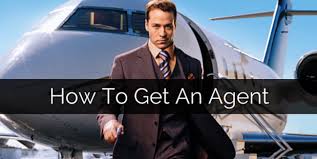 (There are 6 Big Packaging Agencies…. WME, ICM, CAA, UTA, APA & Paradigm… With a combined 3,000 agents… They're not touching first-timers)
You'll have 1 shot with each person or company and you better make it good… Typed in the right format and you cut-to-the-chase and grab the reader on page-1… If 1-page of script is 1-minute of running time and if there are 20-24 lines of typing on 1-page of script then you must "grab the reader in 15-seconds".
Why 15-seconds? Because on TV that's when they break for commercial and you better have hooked the reader and eventually the viewer so they don't click the dial… Watch any "Law & Order" episode and see how quick they cut-to-the-body… Grabbed ya… Grabbed ya within 15-seconds.
Make Page-1 great.
Back to you; you have 1-3 scripts that are (A) great and (B) registered ( http://wgawregistry.org ) with the Writers Guild of America for $20 or $25 then it is now time to get your pitch together (15-25 words) and get an agent.
Much easier said than done… Mail a script… It's returned unopened… Phone the receptionist.. That's as far as you go.
Bottom-line stay away from the Big 6 (WME, ICM, CAA, UTA, APA & Paradigm) and focus on the very small mom-n-pop agencies or the boutique agencies to commence your career… Then once your career is launched… the Big 6 will come looking to steal you away from your mom-n-pop or boutique agent.
So let me help you with a list of the smaller agencies and specifically the ones that might (I repeat might) accept unsolicited manuscripts.
15 LITERARY AGENTS/MANAGER That ACCEPT UNSOLICITED SCRIPTS
The difference basically between an agent and a manager is that agents can only charge 10% and a manager is allowed 15%… Thus, an excellent agent, that is entrepreneurial will eventually become a manager and quite possibly even partner with their clients and Executive Produce their script in hopes of splitting 50% of Net Producer Profits.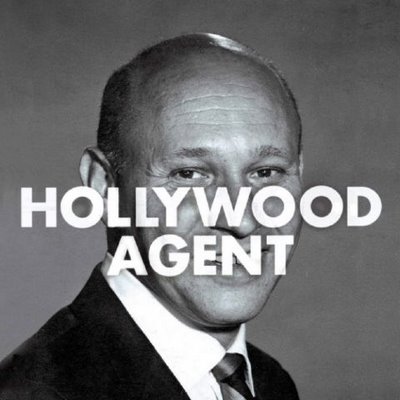 (To get an agent… Write & Register 2-3 scripts and make sure that Page-1 is great with 2 Grabbers. One on line 5-6 and one on the last line… And start with Unsolicited)
 Right now, for this post, let's start at the bottom… Bottom is a good place to start… And I am listing 30 Literary Managers (the smaller ones) who haven't ever been part of a Big 6 Packaging Agency, are reading 100s of scripts from finalists and semi-finalists of Screenwriting contests in hoping of signing new talent.
ALIGNED ENTERTAINMENT: 11849 West Olympic Blvd, #100, LA, Ca 90064) queries@aligned-ent.com (23 Clients)
APERTURE ENTERTAINMENT (7620 Lexington Ave, W Hollywood, CA 90064) agassi@aperture-ent.com (324 Clients)
 BELLVUE PRODUCTIONS (5900 Wilshire Blvd, #2600, LA, CA 90036) info@bellevueprods.com (45 Clients)
THE CARTEL (1108-1112 Tamarind Ave, Hollywood, CA 90038) TEL: 323-654-3333 (173 Clients)
CIRCLE OF CONFUSION (8931 Ellis Ave, LA, CA 90034) queries@circleofconfusion.com (410 Clients)
ENERGY ENTERTAINMENT (729 Seward St, 2/F, LA, CA 90038) info@energyentertainment.net (21 Clients)
(FILM SCHOOLS… NYU Costs $350,000, USC Costs $275,000, UCLA Costs $165,000, AFI Costs $122,000 ????            Try Online @ https://www.webfilmschool.com/wp-admin/post.php?post=7529&action=edit
  GOOD FEAR (8447 Wilshire Blvd, #250, Beverly Hills, CA 90211) TEL: 323-433-9201 (95 Clients)
 GRANDVIEW MANAGEMENT (7122 Beverly Blvd, Suite F, LA, CA 90036) TEL: 323-297-3440 (359 Clients)
 HEROES & VILLAINS ENTERTAINMENT (1041 N Formosa Ave, Suite 202, LA, CA 90046) TEL: 323-850-2990 (102 Clients)
 THE LEVIN AGENCY (8484 Wilshire Blvd, #750, Beverly Hills, CA 90211) manager@thelevinagency.com (Clients 145)
 MAGNET MANAGEMENT (11755 Wilshire Blvd, #1770, LA, CA 90025 TEL: 424-208-7691 (Clients 89)
 MGM ENTERTAINMENT (9220 Sunset Blvd, #106, West Hollywood, CA 90069) TEL: 310-558-2540
 THE MISSION ENTERTAINMENT (642 N Laurel Ave, LA, CA 90048) enter@themissionentertainment.com (Clients 21)
MXN ENTERTAINMENT (1930 N Curson Ave, LA, CA 90046) info@mxnentertainment.com (Clients 25)
 SILVERA MANAGEMENT (603 N Doheny, #2A, Beverly Hills, CA 90210) info@silvermanagement.com
Above are 15 slightly approachable, small Hollywood Literary Management agencies with staffs of 3-10 with 20-400 clients that (no guarantees) have stated that they "might" accept unsolicited manuscripts.
Who knows… give it a shot,
Happy Filmmaking
Dov Simens
LAUNCH YOUR FILM CAREER
My Streaming Film School will give you everything you need to Write, Produce or Direct your first independent feature film.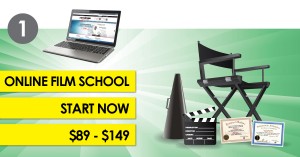 Join our E-Mail List
Keep Up to date (Click Below) … http://webfilmschool.us10.list-manage.com/subscribe/post?
*** NO BULL ***