AGENTS, AGENTS & MORE AGENTS (Unsolicited Manuscripts. Get an Agent. 25 Hollywood Literary Agencies)
by Dov S-S Simens on April 1, 2018
UNSOLICITED MANUSCRIPTS & 25 HOLLYWOOD LITERARY AGENCIES
Have a script? Need an agent? Allow me to help and if you're a graduate of my "2-Day Film School" you will ignore the commonly opined phrase "We do not accept unsolicited manuscripts" and know exactly what to do.
First the agents.
Below, other than the powerful Big 6 Agencies (WME, ICM, CAA, APA, UTA & Paradigm), is a list of 25 Medium Sized and Boutique Agencies who are (A) licensed, (B) can set pitch meetings, (C) can finalize the sale and (D) might actually pick up the phone when you call.
ABOVE THE LINE AGENCY (468 Camden Dr, #200, Beverly Hills, CA 90210…. 310-859-6115)
ANNETTE VAN DUREN AGENCY (3810 Wilshire Blvd, #1906, Los Angeles, CA 90010… 213-415-1817)
BETH BOHN MANAGEMENT (2658 Griffith Park Blvd, #508, Los Angeles, CA 90039… 323-664-2658)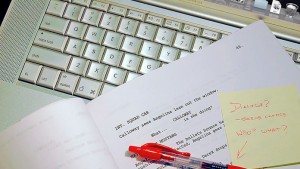 ($72,662 is WGA minimum for a Low-Budget Original Theatrical Script… $32,922 Treatment, $26,613 1st Draft & $11,129 Final Draft.)
4. BRADY, BRANNON & RICH (5670 Wilshire Blvd, #820, Los Angeles, CA 90036… 323-852-9559)
5. BRANT ROSE AGENCY (6671 Sunset Blvd, #1584A, Los Angeles, CA 90028… 323-460-6464)
6. CAREER ARTISTS INTRNTL ( 11030 Ventura Blvd, #3, Studio City, CA 91604… 818-980-1315)
7. CHASIN AGENCY (8281 Melrose Ave, #202, Los Angeles, CA 90046… 310-278-7505)
8. CONTEMPORARY ARTISTS (610 Santa Monica Blvd, #202, Santa Monica, CA 90401… 310-395-1800)
9. DON BUCHWALD & ASSOC (6500 Wilshire Blvd, #2220, Los Angeles, CA 90048 (323-655-7400)
10. FEATURED ARTISTS AGENCY (8844 W Olympic Blvd, #200, Beverly Hills, CA 90211… 323-655-7400)
11. FRANK, ELLIOT, SHAPIRO AGENCY (5522 Lemona Ave, Sherman Oaks, CA 91411… 818-501-1177)
12. GRANT, SAVIC, KOPALOFF &  (4929 Wilshire Blvd, #259, Los Angeles, CA 90010… 323-782-1854)
13. INNOVATIVE ARTISTS (1505 Tenth St, Santa Monica, CA 90401… 310-656-0400)
14. IRV SCHECHTER CO (9460 Wilshire Blvd, #300, Beverly Hills, CA 90212… 310-278-8070)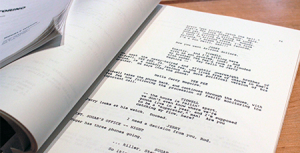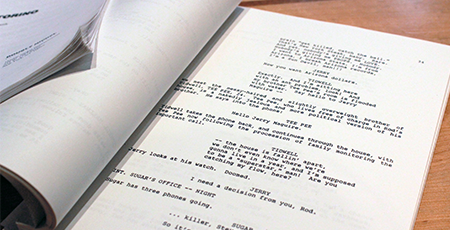 ($136,413 is WGA minimum for a High-Budget Original Theatrical Script… $54,519 Treatment, $54,519 1st Draft & $27,375 Final Draft.)
15. JIM PREMINGER AGENCY (10866 Wilshire Blvd, 10th Floor, Los Angeles, CA 90024… 310-459-6600)
16. JKA TALENT & LITERARY AGENCY (12725 Ventura Blvd, #H, Studio City, CA 91604… 818-980-2093)
17. KAPLAN STAHER AGENCY (8383 Wilshire Blvd, #923, Beverly Hills, CA 90211… 310-271-2174)
18. KOHNER AGENCY (9300 Wilshire Blvd, #555, Beverly Hills, CA 90212… 310-550-1060)
19. LEVIN AGENCY (8484 Wilshire Blvd, #750, Beverly Hills, CA 90211… 323-653-7073)

($26,303 is WGA minimum for "Story & Script" for 30-minute TV Sitcom and $38,685 for 60-minute TV Drama.)
20. MEDIA ARTISTS GROUP (8222 Melrose Ave, F/2, Los Angeles, CA 90046… 323-658-5050)
21. METROPOLITAN TALENT AGENCY (5405 Wilshire Blvd, #218, Los Angeles, CA 90036… 323-857-4500)
22. MICHAEL LEWIS & ASSOC (2506 Fifth St, #100, Santa Monica, CA 90405… 310-399-1999(
23. ORIGINAL ARTISTS (9465 Wilshire Blvd, #870, Beverly Hills, CA 90212… 310-275-6765)
24. PANTHEON (1801 Century Park East, #1910, Los Angeles, CA 90067… 310-201-0120)
25. ROTHMAN, BRECHER, EHRICH & LIVINGSTON (9250 Wilshire Blvd, Penthouse, Beverly Hills, CA 90212… 310-247-9898)
DO NOT ACCEPT UNSOLICITED MANUSCRIPTS!
You're a screenwriter. You have a great script. You want to sell your great script. You discerned that WGA (Writers Guild Minimum) for a low-budget script sale is almost $75,000…. cool.
But everyone states "you need an agent"  actually "you must have an agent" because everyone opines that "No one accepts an unsolicited manuscript" and  because you heard "no one will accept an unsolicited manuscript" you spend years attending pitchathons and networking in hopes of someday "being solicited".
Here's the bottom-line, when a first-timer, "It ain't gonna happen… You ain't never gonna be solicited".
So stop waiting and hoping.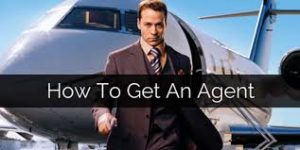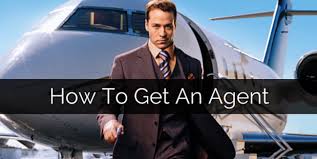 ("With a list of Development Executives from "Facts On Pacts" and phone numbers from "IMDBpro" call & pitch while doing the same simultaneously with literary agents.")
Yes it would be very good if you had a licensed agent… But you don't have one, stop "waiting for Godot" and "to be solicited" and, out of necessity, take the bull-by-the-horns and become your own temporary agent.
Here's How: Get a list of production companies with studio Development Deals, by going to the home page of Variety newspaper (www.Variety.com) and look for the button that says "FACTS ON PACTS" which lists all the production companies that have been pre-greenlit for money by each of the major studios to make movies for them… and click.
Now, with that list go to website www.IMDBpro.com and get the name, address and phone number for the Development Executive at the production company.
Now you have the name and phone number of who to call.
So "smile and dial", "act as if", act-as-if you're your own agent and go direct to Production Companies and start the ball rolling.
Create a list of 30-40 Development Executives at production companies from the "FACTS ON PACTS" list.
Then use 30 licensed Agencies (see above) that have Literary Agents and might actually answer the phone when you call.
Now, assuming your script is written, great, registered and copyrighted then Balls-to-the-Walls.
Smile and Dial. The phone will ring and someone at the production company will answer…
So what are you going to say?
You'll figure it out.
Now, Smile and Dial some more. Phone the Agencies (see above list) also.
Work both simultaneously.
Tell one (XYZ Production Company) that you are about to be represented by (Literary Agency)…While almost simultaneously calling Literary Agents and saying your script is at XYZ Production Company" and have gotten good feedback.
I think you're getting the point.
Work 'em both.
Everyone, now successful, when they first started heard the phrase "Do not accept Unsolicited…" but did not accept it and has some unique, usually humorous, story about how they made their first contact, their first sale with their first agent.
So what is your story going to be?
Positive things happen when you take action and screw the phrase "we do not accept unsolicited manuscripts".
Smile and dial… and absolutely "share your story".
Happy Filmmaking
Dov S-S Simens
XXXXXX
PRODUCE-WRITE-DIRECT… WHY WAIT? 
Want facts, Not theory?
Then pick one of my affordable (Live, DVD or Streaming) film programs.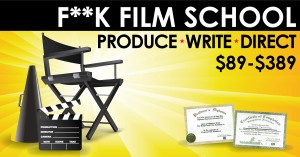 Next 2018 "HOLLYWOOD (2-Day) FILM SCHOOL" sessions are…
APRIL 21-22, 2018…
AUGUST 18-19, 2018…
DECEMBER 8-9, 2018…
Join our E-Mail list… Stay up to Date.
http://webfilmschool.us10.list-manage.com/subscribe/post?u=313d0b336735c6d5fbf1a8e9d&id=2c55446523
*** NO-BULL ***