THE $10,000 MOVIE CREW: All You Need Are 5 People (Can you name them?)
by Dov S-S Simens on January 29, 2016
REALISTIC FILM MAKING
Need a Film Crew? Of course you do. The issue quickly becomes… now how do you, with so little money ($10,000?), get the best crew possible? And please, I beg you to not hire a kid, for a key position, out of a theory laden 4-year film school for at least 5-6 years after he/she graduated.
Yes, he/she is knowledgeable, energetic and loaded with a great education but it is based on Hollywood, their Mega-Budget (Studio Features) & Medium Budget (International Co-Productions) which is not what you are about to make for your first project.
They teach how Hollywood Works, and how to Produce, Write, Direct, Shoot & Finance feature film and have it Financed and Distributed by Hollywood (aka: Warners, Paramount, 20th, Disney, etc.)… however,  this info is little use when making your first No-Budget or Micro-Budget Independent Feature Film.
So lets be real and discern how to get the best crew possible when you likely will only have $10,000-$20,000 to budget for them.
REALISTIC CREWING
The biggest problem with first-timers (you're a first-timer) when thinking about hiring a crew is that you have spent much too much time watching the credits (Rear Title Crawl) at the end of a movie and become over-whelmed.
Here's what I mean.
When a movie is over, the Rear Title Crawl credits roll with approximately 10% of the audience is still sitting, refusing to leave, reading every name as they roll by….Trying to learn. You will see 120-250 names (grips, gaffers, drivers, assistants, best boys, supervisors, etc.) become overwhelmed and leave thinking you need to find 120-250 people, companies or vendors to make your feature film.
Stop it. Stop it. Stop it…Stop watching these credits, they only serve to overwhelm you…and you think about hiring 120-250 people, securing resumes, interviewing, getting recommendations, starting a filing system… stop it, stop it, stop it…
4-5 People…. That's all you hire. That is all you need for a Low-Budget Crew.
4-5 PERSON FILM CREW
Yes, you, the producer, only need to hire 4-5 people and these 4-5 people then, as part of their job, hire the other 15-25, not 120-250, crew, vendors and suppliers come from. Permit me to explain.
Who are the 4-5?
DIRECTOR
CINEMATOGRAPHER
PRODUCTION MANAGER
PRODUCTION DESIGNER
PRODUCTION COORDINATOR
DIRECTOR: Is probably the biggest problem you hire and it is probably yourself. (I will explain that in later posts) So please make sure, when you are the Director, that you hire a superb Cinematographer.
CINEMATOGRAPHER (aka: "DP", "D-O-P" or "Director of Photography"): This is (A) the most important and (B) first person you hire. Make sure he/she is a Pro. DO NOT. I repeat. DO NOT Hire a kid from one of those 4-year, $200,000 theory laden film schools. This is not to state that this newly educated kid is not talented but she/she has limited street knowledge. They have only made a couple of shorts. They have little, to almost no experience, using professional equipment…. Hire a Cinematographer, who has been at least 6 years out of film school and has been on 60-80 shoots as a 2nd AC, 1st AC, DIT & Camera Operator. And, once you find this person he/she will know the 3-4 others in the Camera Crew, he/she will know the Grips & Gaffers , the vendors, and, more important he/she knows 7-8 Production Manager
PRODUCTION MANAGER ("PM"): Once you find a Cinematographer, who has been on 60-80 shoots, over 4-6 years, he/she knows numerous PMs. Remember, the better the PM, the easier the DP's shoot will be. The DP will point you to the PM. And, once hired, he/she has been on 40-50 shoots and knows how to find & hire most of the crew.
PRODUCTION DESIGNER ("PD"): Now, that you've found & hired your "DP" & "PM" they will know 15-20 "PDs", who are professional, available and affordable.
PRODUCTION COORDINATOR ("PC"): This is someone that you, the producer, hire who knows nothing about filmmaking but is neat, organized & efficient with paperwork. It is basically your office manager.
Bottom-line to get an excellent low-budget crew.
First hire a "DP"….that is an experienced "DP"
Then the "DP" points you to the "PM". (D) Then get your "PC" (office manager) and…
4-5 people hired. Voilla, you're crew appears. And they will be the best your budget, your Low-Budget, your Ultra-Low-Budget, or your No-Budget can afford.
(E) Then tell these 4 how much money you budgeted for everyone else…and they hire everyone else.
(C)Then the "DP & PM" point you to the "PD".
$10,000 FILM CREW
Now lets talk numbers, salaries, deals for the best crew possible.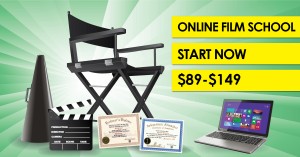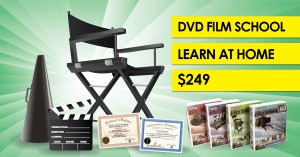 (My 2-Day, DVD & Online Film Schools are focused 100% on the business-of-making and the business-of-selling your first independent project)
First, realize your initial feature film is (A) Independent, (B) Micro-Budget or No-Budget, (C) a 1-week shoot, with (D) limited location movies and a 4K Camera….
Key Point: 1-week shoot. I repeat 1-week shoot.
Thus, you are hiring people for 1-week, plus some nominal prep time. Yes, you would like a longer shoot and more prep time but bottom-line is you are Independent. Micro-Budget, with maybe $20,000-$30,000 to make the entire movie (prep-to-post) and are forced to allocate only $10,000 for crew for a 1-week shoot.
(A) DIRECTOR: $0… If the director I you, and likely it is, then you will pay yourself the same that you'd pay yourself to director a short ($0)
(B) CINEMATOGRAPHER: $2,000… Make sure he/she is a pro… By pro I mean a Camera Operator who has been an AC & DIT during the past 4-5 years and been on 50 shoots with a union (IATSE) Director of Photography. $2K will be enough for him/her to get their first DP credit on a feature for only a 1-week shoot.
(C) PRODUCTION MANAGER: $2,000… Make sure he/she is also a pro… This is a feature film and you pay them the $2k (2-weeks, prep & shoot) but also give him/her an OPENING TITLE CREDIT of LINE PRODUCER… that is what he/she truly wants….
(D) PRODUCTION DESIGNER: $1,500… Make sure he/she is also a pro but this will be his/her first OPENING TITLE CREDIT on a Feature Film stating either "Production Designer" or "Art Director"
(E) PRODUCTION COORDINATOR: $1,000… This is $250/week over 4-weeks and is the 4-year graduate from a USC, UCLA or NYU Film School program that is not interning (Free) but being paid to keep you organized.
(F) CREW: Shooter, Grip, Gaffer, Craft Service, PAs…. You have $100 (PAs) to $750 to pay (Grip, Gaffer, etc.) for only 1-week… along with Food… and more important Opening Title IMDB Credits.
Voilla! $10,000 and a Film Crew.
———————————————————————
OOPS: Forgot SOUNDMAN (aka: Audio): Budget $1,000 for 1-week for Soundman with Mikes, with Mixer and Recorder to include 1-day to train a PA to be a Boom Man.
Apologies.
———————————————————————-
Happy Filmmaking.
COMMENT & SHARE:
Please share if you shot a Micro-Budget Feature what you paid crew…
www.WebFilmSchool.com.
Real Facts. Real Knowledge. No-Bull.
Keep Up to date… Join our e-mail list.
http://webfilmschool.us10.list-manage.com/subscribe/post?u=313d0b336735c6d5fbf1a8e9d&id=2c55446523
 *** NO-BULL ***