THE $1,000,000 TV IDEA (Got an Idea? Learn to Sell & Produce Great Television)
by Dov S-S Simens on June 19, 2017
 TWO RULES FOR ANYONE WITH A TV IDEA.
Rule 1 is that "No one owns an idea."
If all you have is an idea (aka: a thought), you're sure it's bloody great, but are not mega-famous or mega-wealthy, then sadly it is best to just forget about it.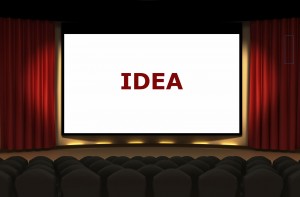 ("No one owns an idea. Write it. Register it. Copyright it. Now you own something.")
Why?
Because once you tell someone your idea you have literally just given it away for free.
You can complain and moan for the rest of your life about "They stole my idea" but no one can steal anything if the alleged owner doesn't own anything.
Duh. So what to do?
Once you are stricken with a great tv idea, you instantly sit down, write it (start with a 3-page, double spaced Treatment), then register it with the Writers Guild (www.WGA.org) and, copyright it with the Library of Congress and now "you own something"... with documented proof (date of register or copyright) of the day-you-created-it.
Rule 2 is "If you ain't wealthy, famous or have a track record don't pitch it."
Why?
Because, even though you own something, and it might be great, they, the Network or Studio Executive(s), is not going to listen to your "Pitch", no matter how many "Pitch Workshops" or "Pitchathons" you've attended, and actually approve your "Pitch", with a money commitment (key phrase is "money commitment"), for next stage of production development.
Why?
You have no track record of delivering.
Huh?
You have never even made a simple movie (90-100 minutes, with no running-time restraints nor commercial breaks) on a set budget and schedule; never-the-less deliver 4, 9, 13 or 22 television episodes, which need to be delivered every week, every week, every week, every week ("get the point")… on a set-budget and must be made to the exact second.
You have no track record of delivering.
No Studio or Network Executive is going to approve your Pitch, with a money commitment, when you have no track record of delivering On-Budget and On-Schedule… for if the Executive approves your Pitch and then you don't deliver On-Budget and or On-Schedule, which is very likely, that Executive will be fired within 3-minutes.
Duh. So what to do?
 WHO TO PITCH YOUR TV IDEA TO?
Have a great idea, write & register it, CYA, then partner (aka: Co-Produce) with either an established "ShowRunner" or "TV Writer" from a successful series who then, not you, pitches it to a Network Executive.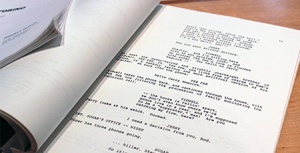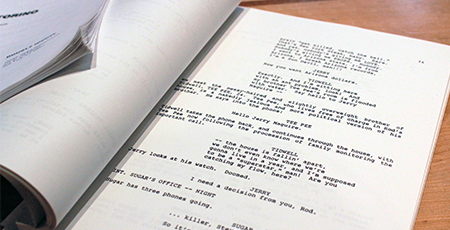 ("Pitch your TV idea, now in Treatment form, to a production company owned by an established TV Writer.")
The established TV Writer (See Below) or ShowRunner, has his agent set a "pitch meeting" with networks (ABC, NBC, HBO, Showtime, Lifetime, A&E, etc.) and pitches the Development or Programming Executive, with his/her agent to back up the pitch, to receive money to either write a Bible, or Pilot Script or go directly to Pilot Production.
Now, the programming or development executive, assuming he/she loves your idea, feels comfortable approving money to the established tv writer or showrunner, for if the series fails the executive has not lost his job.
Duh. So how do you get a list of TV Writers or ShowRunners.
Simple. I've done the work for you. I actually cherry picked, just keep reading (See Below) and you will find a list of the Top 10 new talent TV Writers with track records of success.
TOP 10 TV WRITERS: NEW FACES
Below are 10 new faces, with Agents/Managers/Attorneys, that have proven they can write and make successful tv, whom you should partner.
(1) DAVE ANDRON
TV SERIES: "SNOWFALL" (FX Network)
AGENT: CAA
LAWYERS: Hansen, Jacobson & Teller
(2) ISAAC APTAKER & ELIZABETH BERGER
TV SERIES: "THIS IS US" (NBC)
AGENT: VERVE
MANAGER: MANAGEMENT 360
LAWYERS: Hansen, Jacobson & Teller
(3) JOHN CARCIERI
TV SERIES: "THE LAST O.G." (TBS)
AGENT: UTA
LAWYERS: Jackoway, Tyerman, Wertheimer
(4) LIZ FLAHIVE & CARLY MENSCH
TV SERIES: "GLOW" (Netflix)
AGENT:  WME
MANAGER: Larry Shuman
AGENT: Ira Schrec
(5) ERICA SHELTON KODISH
TV SERIES: "BEING MARY JANE" (BET)
AGENT: CAA
MANAGER: Industry Entertainment
LAWYER: Bruce Gellman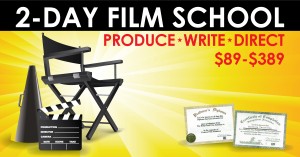 (""When you are ready to launch your Producing, Writing, Directing or Filmmaking career either of my 3 superb film programs ($89-$389) are avilable…. www.WebFilmSchool.com.")
(6) MONICA MACER
TV SERIES: "QUEEN SUGAR" (OWN)
AGENT:  ICM
MANAGENT: Rain Management
LAWYERS: Del, Shaw, Moonves & Tanaka
(7) SALLIE PATRICK
TV SERIES: "DYNASTY" (CW)
AGENT:  WME
MANAGER: Anchor Media
LAWYER: Wendy Kirk
(8) FRANKIE SHAW
TV SERIES: "SMILF" (Showtime)
AGENT:  UTA
LAWYER: Jackoway, Tyerman, Wertheimer
(9) JOEY SLAMON
TV SEIES: "I'M SORRY" (TRU TV)
AGENT: Gersh Agency
LAWYER: Peter Nichols
(10) LON ZIMMET
TV SERIES: "LA TO LAS VEGAS" (Fox)
AGENT:  UTA
MANAGER:  Rise Management
For all contact names, e-mails, addresses and phone numbers there are numerous sites on the web.
You want $1,000,000 for an idea?
Then keep reading.
THE $1,000,000 TELEVISION IDEA.
The Pot of Gold in the television/cable world is to produce a series (Half-Hour Sitcom or One-Hour Drama) that runs for 4-5 years and accumulates 60-100 episodes.
Pot of Gold?
Yes. If you own a tv series, with 60-100 episodes (4-5 years), it now has a new revenue stream from selling (aka: licensing) it to the re-run, syndication and foreign tv markets.
Pot of Gold?
OK. How much?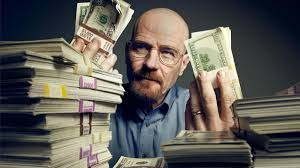 ("Off-Network TV series, once syndicated, sell for $100 Million to $2 Billion".)
After 5 years a 60-100 episode tv series now has a bonus value of $100-$300 Million. Yes that is Million.
And if you own just 1% of the "Back-end"… 1% of  $100,000,000 is $1,000,000.
Not bad for just having an idea, writing a Treatment, and pitching to a ShowRunner or TV Wwriter.
Plus, if the series is so successful, like "FRIENDS", "LAW & ORDER", "EVERYONE LOVES RAYMOND" "TWO AND HALF MEN", "X-FILES", "MAD MEN", etc. and goes for 8-10 years and warehouses 200 episodes you now have an asset valued at $1,000,000,000-$3,000,000,000 (Yes B… Billions).
And 1-3% of the "Back-end" is $30-90 Million.
That's $30,000,000 to $90,000,000.
Now get an idea, write & register the treatment, partner with a Showrunner or TV Writer, take a Co-Producer credit and 1% of the "Back-end".
…Got any tv ideas?
Happy Filmmaking,
Dov Simens / Dean / Hollywood Film Institute
XXXXXX
2-DAY FILM SCHOOL (DVD & Streaming available)
Aug 19-20 or Dec 9-10, 2017
100% Fact & 0% Theory… Why Wait?
Keep Up to date…
Join our e-mail list.
http://webfilmschool.us10.list-manage.com/subscribe/post?u=313d0b336735c6d5fbf1a8e9d&id=2c55446523
 *** NO-BULL ***