WRITING THE GREAT SCRIPT (8 Steps, 6 Weeks… Key is Step #5)
by Dov S-S Simens on June 5, 2020
THE GREAT SCRIPT (8 Steps)
Writing the great script, based on a great idea, with a great title, with a great story, with great sub-plots, with great characters with great dialogue is absolutely not easy… but it is not expensive to try…
Thus, give it a shot, 500-1000 sheets of 8.5×11 paper is cheap, the proper software is almost free… and the buyers… now with On-Demand platforms like Netflix, Hulu, WarnerMedia, Facebook, Apple, etc. exploding are plentiful…
So follow these 8 Steps and make sure Step 5 is solid and give it a shot…
STEP 1:  "THE TITLE" (1-3 Words)
Can a title be more than 3 words. Of course it can… but it makes it a lot harder to promote and market… Keep it to 1-3 words.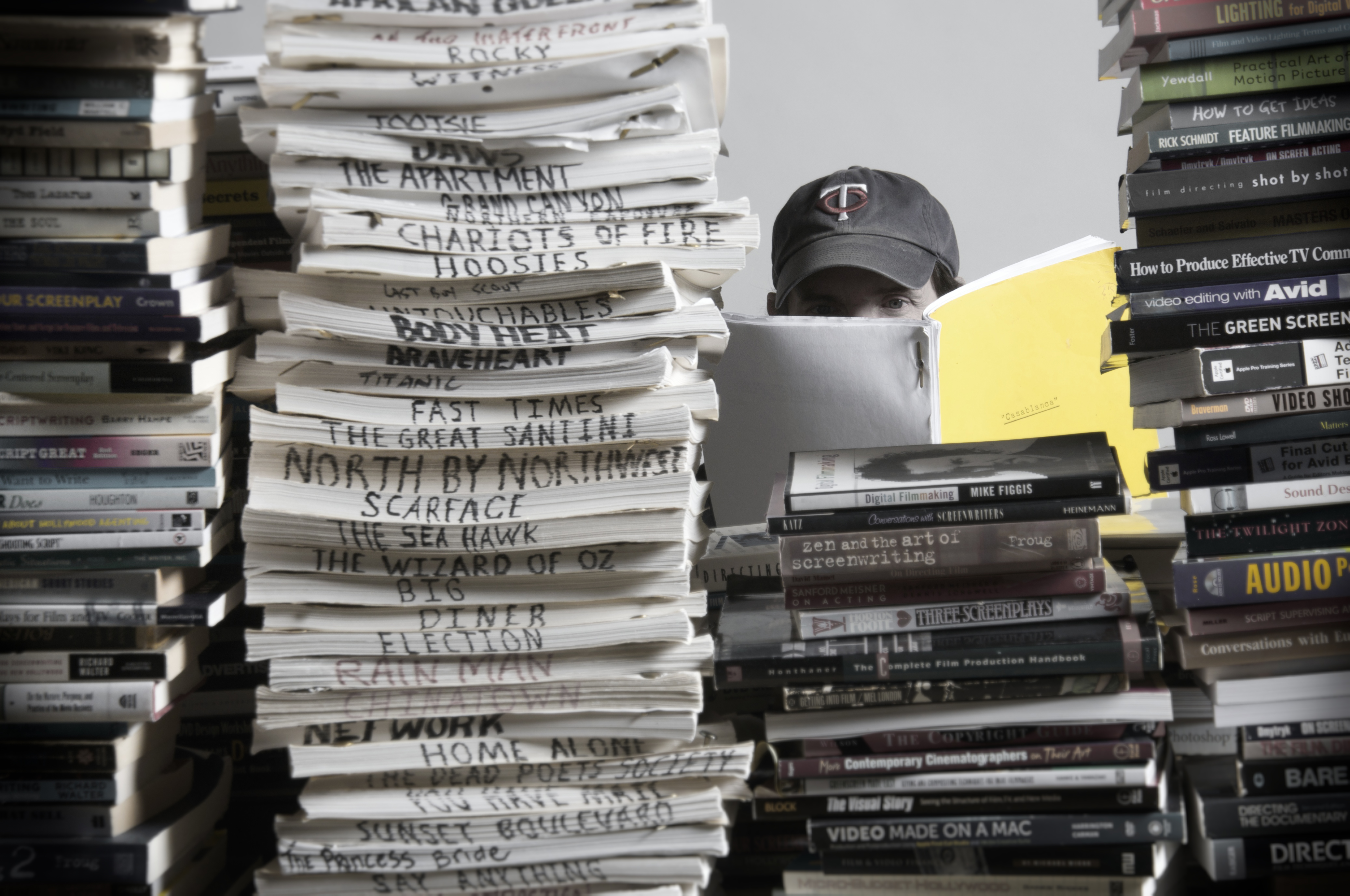 (Always write scripts in the correct format… Use Final Draft, Celtx, Writers Duet or Movie Magic)
STEP 2: "THE LOGLINE" (12-15 Words)
Also called the "pitch"… Also called the "Elevator pitch"…
You must be able to grab someone attention and have them say "I want to read that" within the time it takes them to get into an elevator with you and you pitch it to them before they exit the elevator.
So keep it short, Grab their attention and have a Hook.
Basically it's give them (A) The Good Guy, (B) The Bad Guy, (C) The Situation and (D) The Conflict.
Key is the word conflict… For when, during your quick pitch, you state "And Complications Arise When…"; then state the complication that the person you just said it to literally "raises their eyebrow" and goes "Do you have the script"?
Voilla. You got them… Give them the script and hopefully when they open it to page 1 you have a quick (more later) "Grabber" somewhere between Line #4 and Line #6.
STEP 3: THE TREATMENT (3 Pages)
Now expand your logline/pitch of 12-15 words into a 3-page Treatment.
Page 1 (Top half, double space prose typing) is ACT I
Page 3 (Bottom half, double space prose typing) is ACT III
Page 1 (Bottom half) plus Page 3 (top half) and all of Page 2 is ACT II.

(A Treatment is 3+ Pages with a Beginning, Middle & End)
STEP 4: ACT I (Half of Page 1)
Write Act I… Start your Treatment by telling the reader the 5W's & H…. Who, What, Where, When, Why & How.
Thus, in 2-3 long run-on, grammatically incorrect sentences tell the reader Who, What, Where… Don't try to make the reader figure something out… they don't want to… they want to be entertained…
And in a Treatment the first time you type a character, write his/her name in all CAPITAL LETTERS, then "comma", then age, then a 7-10 word visual description of the character.
Why?
Because… All CAPS tells the reader "knew person just came into the story"… Oh OK.
Then, after ALL CAPS, every other time you type the character's name just Upper and Lower cases.
Next, WRITE ACT III (Bottom half of Page 3).
Now, WRITE ACT II (Page 1 Bottom, Page 3 Top and all of Page 2) which is the roller coaster ride journey that your main character(s) go on from the introduction of Act I to the resolution of Act III.
Plato calls this something. Syd Field calls this something. Shakespeare calls this something…
All the writing instructors of today call it "Structure"… And I call it the "5 UH-OHS, 5 OH-SHITS & 1 OMG"
It's the 11 basic scenes of the journey.
Once you have typed your 3 page Treatment register it ($20) at the Writers Guild of America… Either the East branch or the West branch.
Remember I said the word "Register". I did not say "Copyright"… Yes, copyright is better but the Library of Congress does not validate Treatments (They think they're unfinished projects) with a copyright.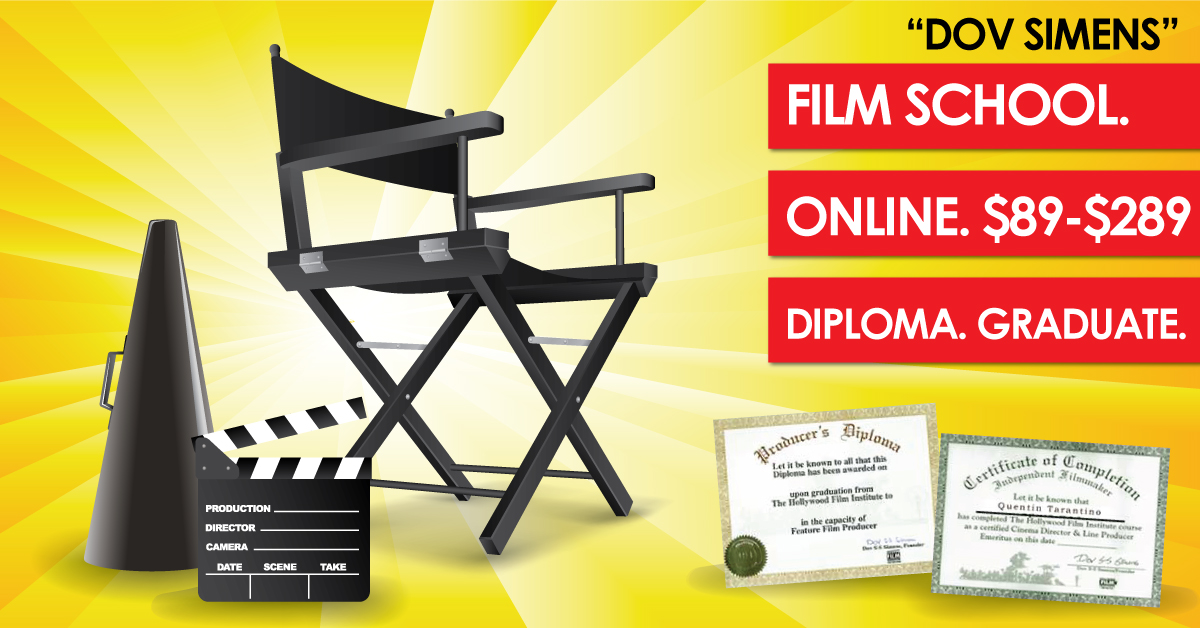 (My online film school has launched 1000s of careers… It is all practical information… No romance… No theory)
STEP 5: GET A BEAT SHEET (50-60 Scenes)
A Treatment has 12-15 scenes in it… Now before writing your first draft you need a solid roadmap… a blue print… an outline… Something that in Hollywood is called a "Beat Sheet"
Take a blank sheet of paper and down the left hand side literally write the numbers 1-50 or 1-60 (1 number, 1 scene)… Then fill each number in with a quasi-sentence no more that 15 words.
Once the Beat Sheet (Scenes 1-50 or 1-60) is complete then it merely becomes "writing-by-the-numbers" for a solid first draft of 90-120 pages.
STEP 6: WRITE 1st DRAFT (90-120 Pages)
Now, once you have a numbered outline, a "Beat Sheet",  simply write-by-the-numbers 1-2 Scenes (numbers) per day… Don't spend more than 10 minute on a scene… Type it in the correct format with a lot of white space with the story being pushed by people talking and very little left-to-writ exposition describing scenes… Remember, this is not a novel it is a script… A lot of white space.
Further, don't obsess in making it great… Just knock it out and in 3-weeks you will have a solid first draft.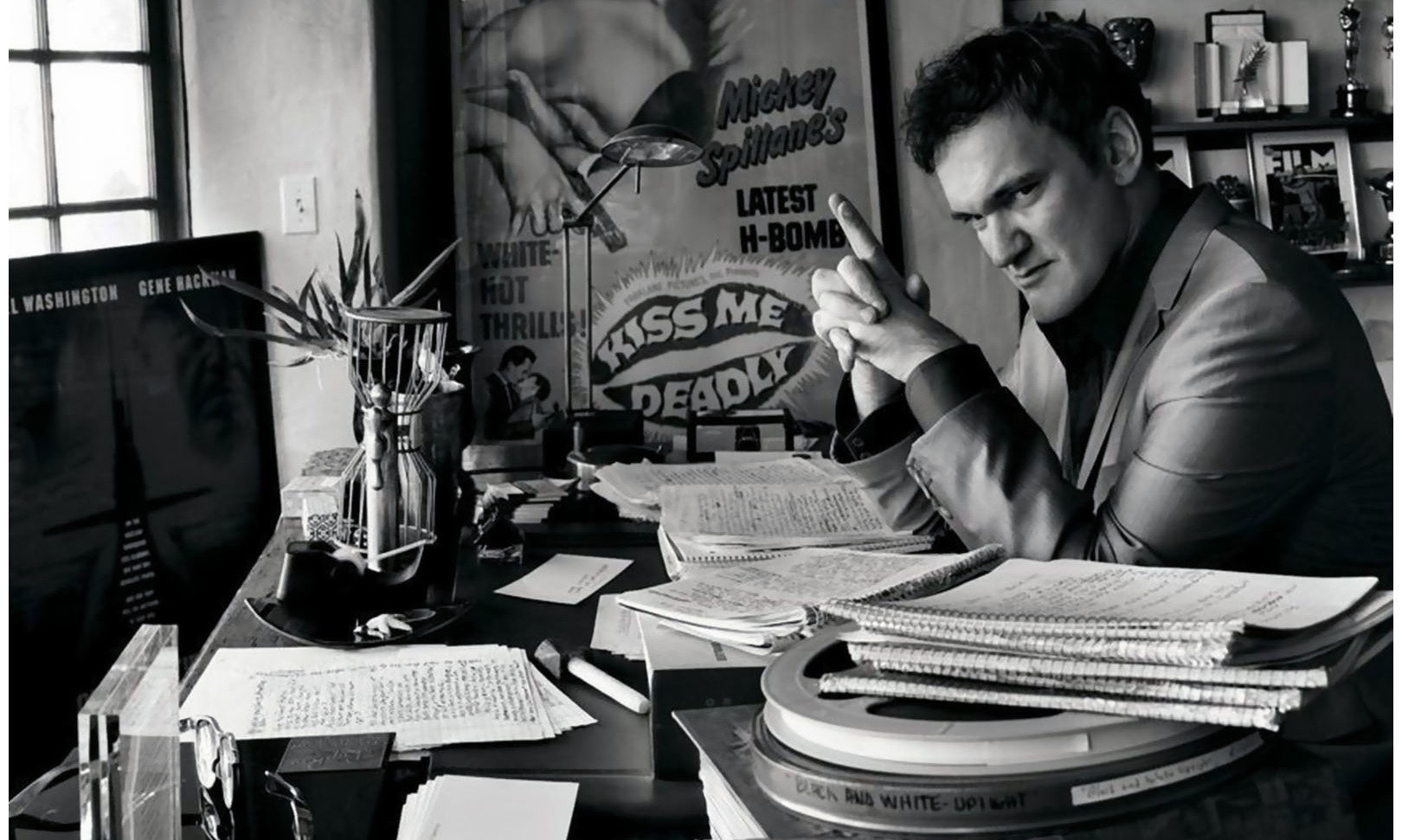 (Quentin writes by-the-numbers but also has something that can't be taught… A gift of G-R-E-A-T  D-I-A-L-O-G-U-E…. Do you have it?)
STEP 7: CYA & COVERAGE
This will cost about $100 but you absolutely must do it.
First spend another $20-25 and Register your script now that you have registered your Treatment… Your creating a paper trail of proof how you developed/write/created it.
Second spend $75-95 and get an Independent Reader (3 would be better than one, if you can afford) and have them do "Coverage"… Basically a book report of your project…
Do not… repeat Do Not ever have a friend or relative read your script… Why?
Answer. They're your friend or relative and will be polite… This will give you a false sense of accomplishment.
Independent Readers, paid to do coverage are harsh… Constructive Criticism… I hope they say it's great but I think not…
Do it!
STEP 8: FINAL DRAFT & DIALOGUE
Now, remember the phrase "Nothing is written… it's re-written".
The 1st draft, once you have the "Beat Sheet" just knock it out… It is the second draft, after you have received 2-3 coverages from professional, not your friends, readers that you now focus on dialogue.
What can be taught is format, what can be taught is story and structure, what can be taught is plot points and twists… what can not be taught is dialogue.
And it is the second draft, the re-write, that you focus on each characters dialogue uniqueness and mannerisms. And, if you have what Hollywood calls a "Good Ear", a gift of dialogue, then your second draft will be great…
Register and copyright… CYA… Then get a list of Production Companies that have Development Deals with studios… find the name of that companies Development Executive and get on the phone and start your pitching…
Of course, there is more to writing the great script and selling it which I cover along with Producing, Financing, Directing and Distributing in Streaming Film School… Hope to see you there…
LEARN FILM MAKING… AT-HOME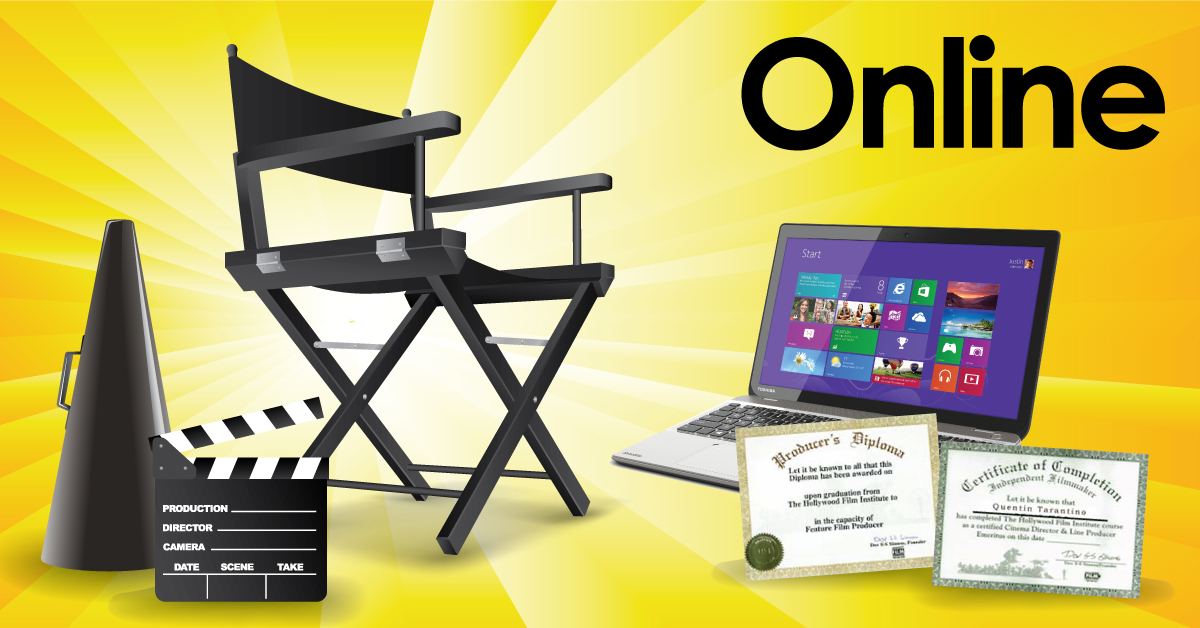 Want to Produce, Write or Direct?
Graduates of my Streaming Film School in the last two decades have launched 1,000s of careers… Now it is your turn.
Keep Up to date… Join our e-mail list.
http://webfilmschool.us10.list-manage.com/subscribe/post?u=313d0b336735c6d5fbf1a8e9d&id=2c55446523
 *** NO-BULL ***