20 PARADIGM TALENT AGENTS Who Rep Larry Fishbourne, Ed Oneill, Jada Pinkett-Smith, Mark Harmon & You? (Try #15)
by Dov S-S Simens on September 3, 2015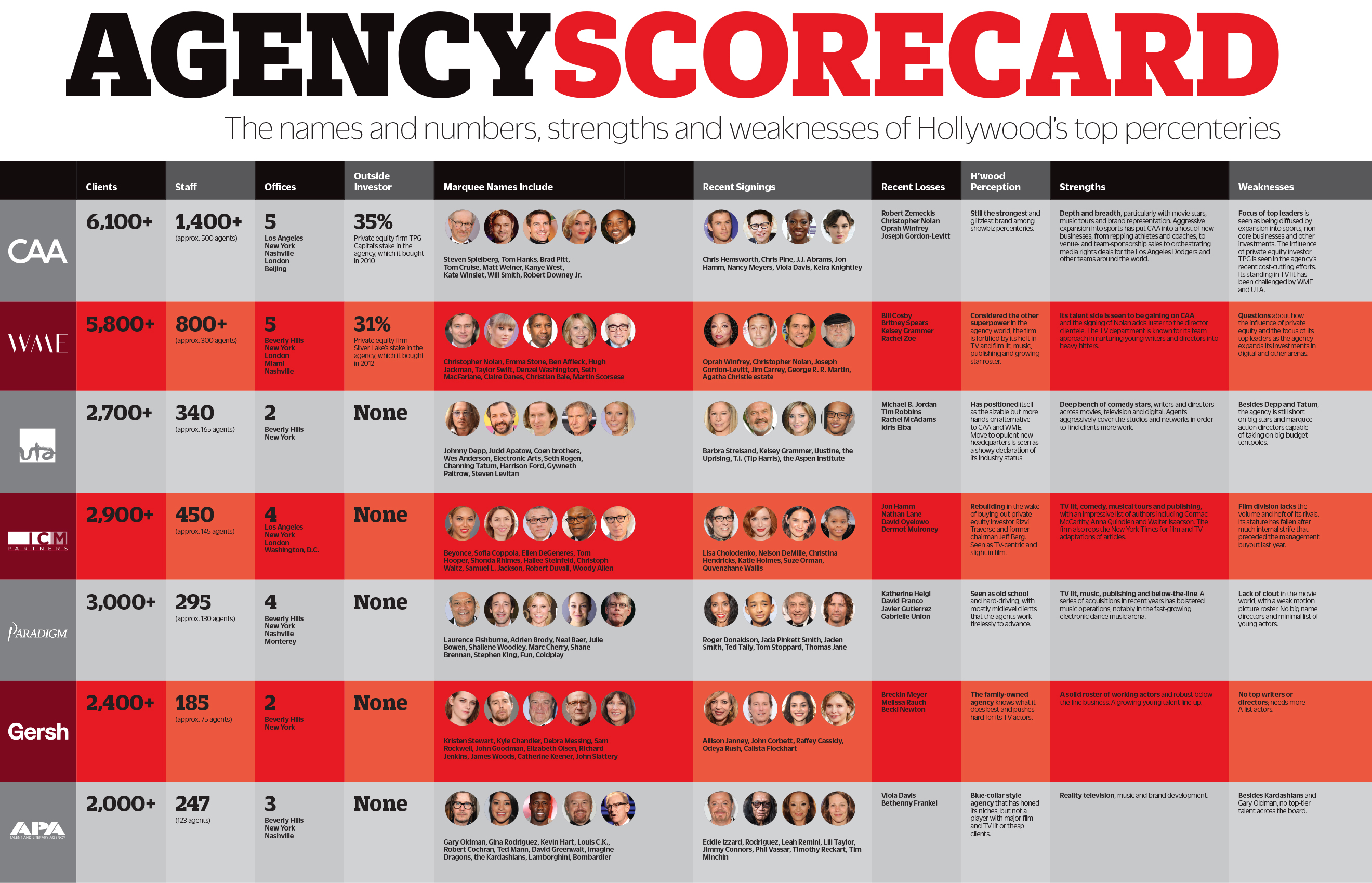 PARADIGM AGENCY IS A MAJOR TALENT AGENCY
Yo Actors! Yo First-timer Thespians! Want a Talent Agent? Of course you do.
Last week's post I discussed Literary Agents and gave a small chat on do you want an agent from one of the Big 7 agencies (100-500 agents) or a Boutique Agency (15-20 agents) or a Mom-n-Pop Agency (2-10 agents) if you are a screenwriter and gave a list of 10-15 mom-and-pop agencies with their addresses.
Now, lets talk Talent Agents for actors and do you want representation from a Big 7 Agency, or a Boutique Agency or a hand-holding Mom-and-Pop agency?
Well remember, of the 250-300 licensed agencies, that represent actors in Los Angeles, there are the Big 7. That is the phrase for an agency that has 100-500 agents that represent not just actors, but also Writers, Directors, Singers, Comics, Cinematographers, Athletes, etc. and have the ability, from within their own clients, to package them together and create projects.
So Howzabout a compromise. Lets take the smallest agency of the Big 7. Compromise?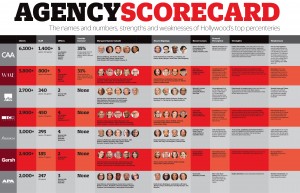 Of the Big 7 (WME, ICM, CAA, UTA, TGA, APA) the smallest, and likely most personal (not guaranteed) is Paradigm Agency,,, why not give them a shot at  being allowed to represent you as an actor?
A phone call or a stop at their office can't hurt.
PARADIGM AGENCY CONTACT DETAILS:
HOLLYWOOD/WEST COST OFFICE: 360 N Crescent Drive, N Building, Beverly Hills, CA 90210  (TEL: 310-288-8000)
BROADWAY/EAST COAST OFFICE: 360 Park Ave South, 16/F, New York, NY 10010  (TEL: 212-897-6400
20 PARADIGM TALENT AGENTS:
(ONE) SAM GORE (Chairman)
(TWO) NORMAN ALADJEM (Head of Talent)
(THREE) ALISA ADLER
(FOUR) RYAN BARTLETT
(FIVE) NATE BRYSON
(SIX) CARLOS CARRERA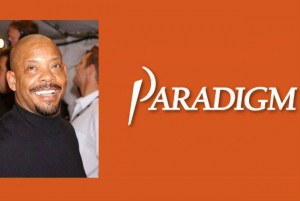 Carl Franklin, Director ("House of Cards"), is a Paradigm client
(SEVEN) JASON CUNNINGHAM
(EIGHT) JIM DEMPSEY
(NINE) CHRIS DENNIS
(TEN) WENDI GREEN  (Youth, Talent Agent)
(ELEVEN) JACK KINGSRUD
(TWELVE) JEFF KOLODNY
(THIRTEEN) JENNIFER MILLER  (Youth, Talent Agent)
(FOURTEEN) ERWIN MORE
(FIFTEEN) STEPHANIE RAMSEY
(SIXTEEN) BRAD SCHENCK
(SEVENTEEN) CHRIS SCHMIDT
(EIGHTEEN) STEVE SMALL
(NINETEEN) JOEY STANTON
(TWENTY) SHAWN SCALLON (TV Talent Coordinator)
Laurence Fishbourne, Jada Pinkett Smith, Mark Harmon, Ed Oneill are just some of the talent that Paradigm reps… and with respect to writers they Stephen King…
ACTORS NEED TALENT AGENTS… TALENT AGENTS NEED ACTORS…
The saying is "You can lead a horse to water, but you can't make him drink".
OK actors. Here is a list. Remember, "You are unique. You are an original." And, you are only 1 Cattle-Call and 2 Call-Backs away from a paying career.
Therefore, take your headshot. Mail 'em. Scan 'em. Fax 'em. Bring 'em. Who knows what happens.
Do the legwork. You are only in control of the legwork. God is in control of the results.
Do the legwork.
Give it a shot.
HOLLYWOOD TALENT AGENT CONCLUSION:
Yes, if you want to be put up for the big-gig Casting Calls on Studio Features, Network series and TV commercials… you will need an agent.
You can get a list of licensed agencies from the SAG (Screen Actors Guild) office in LA, NY, Chicago, Memphis or 10 other cities in America.
In the interim, think about the (A) Big 7 packaging agencies and (B) the small mom-and-pop offices… and if you can't decide where to start…
Commence with Paradigm Agency. Why not?
QUESTION & COMMENTS… PLEASE
Have any of you actors (lets throw in writers, comics, singers, athletes & authors) ever tried getting representation from Paradigm? What happened? How far did you get?
Come on. Share. Share. Stories. Stories.
Hello,
I'm Dov Simens and I look forward to giving you unfiltered information on how to launch your career as either a Writer, Producer, Director or Actor
…www.WebFilmSchool.com
Happy Filmmaking,
Keep Up to date… Join our e-mail list.
http://webfilmschool.us10.list-manage.com/subscribe/post?u=313d0b336735c6d5fbf1a8e9d&id=2c55446523
 *** NO-BULL ***