MOVIE MONEY (Part 8): 6 PACKAGING AGENTS & THE $30-$50 MILLION DEAL (I'm repped by #6)
by Dov S-S Simens on November 2, 2015
AGENTS: TALENT, WRITER, DIRECTOR, PRODUCER, CREW or PACKAGE?
Yes, "You should have an agent to represent you" but also you might want an agent that can not only represent you but also "package you" or "package your script" into a project that a studio or network has told them "they are looking for".
These agents are called "Packaging Agents" and work in "Packaging Agencies". And it is these "Packaging Agencies", along with the power law firms, that truly control what gets made in Hollywood.
Here's How It Works: When a studio (Warner, Sony, Paramount, etc.) or network (ABC, NBC, Bravo, HBO, etc.) knows what it is looking for it literally phones the Packaging Agencies (aka: The "Big 6"), who control the best talent, and simply states the concept or genre, along with the budget parameters, and asks each of these agencies to "bring us these projects packaged (Writer/Script, Actors, Directors, Key Crew) and ready-to-go".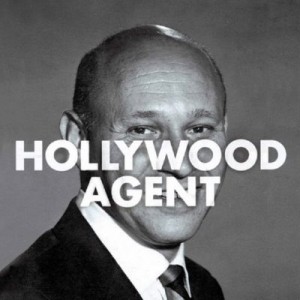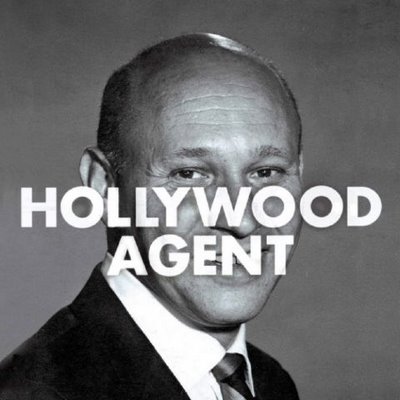 (Hollywood agents are the greatest car salesman in the world but they like packages more than talent)
Now, lets talk agents and how they make money: As you know, Agents, who represent talent, get 10% but Packaging Agents only get 5%…
Yet, the 5% of a movie's package, the total budget, is much larger than 10% of your salary. And if a Packaging Agent can make more money with you or your script attached to a package they create, with your assistance, then they have more incentive to represent or sell you.
Permit me to explain a little more.
But first let me list the "Big 6" packaging agencies and (caveat) I am represented by agency #6.
THE "BIG 6": HOLLYWOOD'S MOST POWERFUL AGENCIES
Although there are 2,000-3,000 licensed agents in Southern California & Manhattan (aka: Hollywood & Broadway) there are only six agencies (aka: the "Big 6") with 100-500 agents each that can (A) not only sell a script or get an actor a gig but also (B) create projects and secure financing that that script or actor is part of…
The "BIG 6" are:
(1) APA (Agency for Performing Arts) / 3,400 Clients, 325 Agents/Employees: 405 S Beverly Drive, Beverly Hills, California 90212 (www.APA-Agency.com, 310-88-4200)
(2) CAA (Creative Artist Agency) / 5,000 Clients, 1,500 Agents/Employees: 2000 Avenue of the Stars, Los Angeles, California 90067 (www.CAA.com, 424-288-2000)… (New York Office: 212-277-9000)… (Nashville Office: 615383-8787)… (London Office… 020-8323-8016)… (Beijing Office: 8610-5822-0376)
(3) ICM (International Creative Management) / 4,000 Clients, 450 Agents/Empliyees: 10250 Constellation Blvd, Los Angeles, California, 90067  (www.ICMtalent.com, 310-550-4000)
(4) PARADIGM AGENCY / 2,500 Clients, 350 Agents/Employees: 360 N Crescent Dr, N Building, Beverly Hills, California, 90210 (www.ParadigmAgency.com, 310-288-4000)
(5) UTA (United Talent Artists) / 3,000 Clients, 500 Agents/Employees: 9560 Wilshire Blvd, Suite 500, Beverly Hills, California, 90212 (www.UnitedTalent.com, 310-273-6700
(6) WME (William Morris Endeavor) / 3,000 Clients, 2,000 Agents/Employees: 9601 Wilshire Blvd, Beverly Hills, California, 90212 (www.WMEentertainment.com, 310-285-9000… (New York Office: 212-586-5100)… (Nashville Office: 615-963-3000)… (Miami Office: 305-938-2000)… (London Office: 44-20-7534-6800)
(Excellent article in The Hollywood Reporter detailing the Big 6. They call it the Big 7 by including TGA "The Gersh Agency"…. http://www.hollywoodreporter.com/news/thr-guide-7-major-hollywood-799743 )
(William Morris was bought by Endeavor to form Hollywood's 2nd largest Agency. ICM is a close 3rd and CAA is the largest)
WHY ARE PACKAGING AGENTS GREAT or ARE THEY?
Simple Answer: They make more money… much more money than a simple mom-and-pop agency that just represents talent…and I think it's called Show Business…
Lets talk dollars and numbers.
Talent Agents or Literary Agents get 10% commission (possibly 15%) from whatever they get you.
Packaging Agents, however, get 5% commission of the package they create, with you or your script as part of the package…
Now, let me show you how 5% of a package is massively better than 10% of a script.
Example (1): You have a script and it's sold to a Production Company that has a Development Deal (for complete list, see Variety or it's website and view "FACTS ON PACTS") with a major studio (Warner, Paramount, Disney, etc.) for let's say $200,000…
Actually, although a Sale for $200,000 it will be an Option Agreement, for 3-4 years (includes extensions & renewals), with at the most, 25% down ($50,000) with a Purchase Price set at $200,000.
That means the Writer's Agent's 10% of the $200,000 sale (if it gets made) which is $20,000.
However, with the Option Agreement ($50,ooo down) the agent, at first only gets 10% of $50,000 or $5,000.
10% SCRIPT FEE = Agent gets $5,000 – $20,000.
Example (2): Your script, with a sale price of $200,000, is attached to a package that is sold to a studio with a $30,000,000 Budget.
5% PACKAGE FEE = Agency gets $1,500,000+
Which do you think gets more attention from an agency; (A) making $5,000-$20,000 or (B) making $1,500,000+
But you ask "How does this $1,500,000+ happen"?
Permit me: Assume your agent is with a "Big 6" agency that also represents name actors, directors, cinematographers, editors, etc. and the agency by representing 8 people (see below) packages the entire project with a $30,000,000 Budget and,,, actually has the ability to sell it to a Major Studio for $30,000,000.
"THE $30 MILLION PACKAGE"
The key elements are:
WRITER (You, 1st-Timer):  $200,000
DIRECTOR (Proven successes):  $2,000,000
ACTOR #1 (Movie Name): $7,000,000
ACTOR #2 (Movie Name): $3,000,000
ACTOR #3 (TV Name): $500,000
ACTOR #4 (TV Name): $300,000
CINEMATOGRAPHER:  $200,000
EDITOR:  $100,000
COMPOSER:  $100,000
(There is 1,000% more money in selling a package than selling a talent and with a package the agency can double-dip)
The agent/agency is representing all the Above-The-Line talent and most of the Below-The-Line crew for a total of $13,400,000.
Thus, the agency's 10% talent total, to include the 10% of your $200,000 script, is $1,340,000.
Plus, a 5% Packaging Fee of a $30,000,000 feature film is an additional $1,500,000.
Now, with the package the agency makes $1,340,000 and $1,500,000 for a grand total of $2,840,000.
Welcome to Hollywood.
Now, the double-edged sword or the problem with Packaging Agencies is that they are huge and when a first-timer, even though you are represented (like me by WME), your ideas, scripts, concepts never get packaged properly to be sold. And "yes, at times I do feel lost with my power-broker agent who takes 12-18 hours (if he responds) to return a call"
However, a Boutique Agency or a Mom-and-Pop Agency might just be focusing on you and your skills and slowly developing your career with small project after small project after small project.
Now, it is your decision: Do you want representation by a Big 6 Packaging Agency, with the big deals, or do you want to be handheld by a boutique agency or small mom-and-pop agency that believes in you and your skills.
Once again… Welcome to Hollywood.
COMMENT & SHARE:
Have you had experiences with being part of a "package" with one of the Big 6 agencies… and, if so please comment
Hi, I'm Dov Simens and I have three affordable ($89-$389) certificated Film Programs… but you have to supply the talent and work ethic…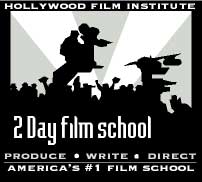 www.WebFilmSchool.com
Happy Filmmaking,
Keep up to date… Join our e-mail list.
http://webfilmschool.us10.list-manage.com/subscribe/post?u=313d0b336735c6d5fbf1a8e9d&id=2c55446523
 *** NO-BULL ***