ACTORS: LAUNCH YOUR CAREER (Your 1st Job, The Thespian's Secret of 1 Cattlecall & 2 Callbacks)
by Dov S-S Simens on May 1, 2016
ACTORS, CASTING DIRECTORS & YOUR 1st JOB
Attn Actors: Hollywood is looking for you.
Yo Actors stop listening to those alleged professionals, protecting their small niches, telling you how much training you need and the necessity of being in the actors union (aka: SAG or Screen Actors Guild) to be taken seriously at your craft.
Just get your bloody headshot ($50-$80 bucks), possibly a 2-4 minute Demo Tape ($300+/-), a list of Casting Directors (see 18 below) and bombs away.
Gotta get your face out there and casting directors never throw a photo away… "Shh. Secret approaching"… they file them in their 4-drawer file cabinet under either Leading Men, Leading Women, Ingenue (another word for "hot young chicks") with the bottom drawer split between Kids & Character (another word for "ugly people") actors… And, of course they have digitized the process also but they still have the 4-drawer file cabinets.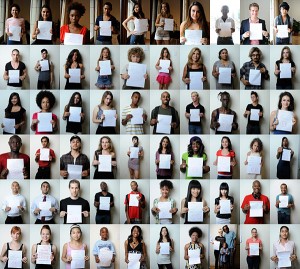 FYI: The Writers Store (www.WritersStore.com) or Samuel French Bookstore (www.SamuelFrench.com) will sell you a list of 200 mailing labels of Casting Directors, published and updated bi-monthly by Show Biz Limited (www.ShowBizltd.com) for something like $20 bucks.
Also, to get another list of Casting Directors, in not only Hollywood and Manhattan but your respective state (Colorado, Louisiana, Georgia, Massachusetts, Texas, etc.), then get a magazine (see below) called the "CALL SHEET" that is published bi-monthly.
CATTLECALL & 2 CALLBACKS
Once you have your Headshots, possibly a Demo Tape, but not necessarily, and a list of Casting Directors all you need is 1 Cattlecall and 2 Callbacks and you instantly become a professional actor.
1 CattleCall & 2 Callbacks?
Huh?
CattleCall: Is the phrase for the first three days of a casting session when anyone and everyone, whether union or non-union, professional or amateur, seasoned pro or first-timer is allowed to come and be seen for 1-2 minutes.
CallBack: Is the phrase for the 4th & 5th days of casting when the 30-50 people seen for each part during the CattleCall days has been narrowed down to 4-5 people for each part and were each given a CallBack to return on the 4th day for a longer look and then, hopefully, a 2nd CallBack to return the following day, the 5th day, when there are only 2-3 people for each part… where, fingers crossed, and nobody ever knows why…you got the part.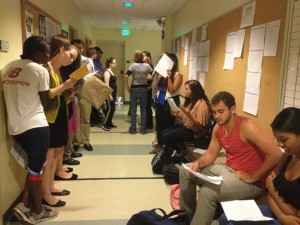 All an actor needs is a 1 CattleCall & 2 CallBacks
YO ACTOR: YOU ARE UNIQUE
Now Wannabe-Actor… It's merely a numbers game.
The more CattleCalls you go to the better the opportunity to get a CallBack.
The more CallBacks you get the better the opportunity to get your first Acting Gig.
And once you get your first gig, on a union shoot, you will become, after-the-fact, a member of the Screen Actor's Guild, pay your dues for 1-year and Voilla… You are now a professional actor.
So actor-wannabe, stop waiting to be discovered and just get a job (no not Uber, an acting job) and always remember (A) No one looks like you and (B) you are unique and original.
It is just a numbers game.
Get yourself out to enough "CattleCalls" (aka: mass casting sessions, where you only have 2-3 minutes in front of the Director or Producer) in hopes of getting 2 "CallBacks" and a real acting job.
Every Pro Actor knows, unless you are mega-famous, that you need 1 "CattleCall" and 2 "Callbacks" to get a gig.
Now, how do you find out about the 100-200 Casting Sessions going on every week in Los Angeles/Hollywood/Santa Monica/Burbank/etc.?
Simple, but I will highlight more of this in a later post…. But for now you get a Casting Director who is a subscriber of "Breakdown Services" (more on this site, which, for actors, is a super-super important site along with "Actors Access" and "Now Casting") that posts all the Casting Sessions and where to go and what time to show up for each "CattleCall Audition".
And to find Casting Directors in your area, and especially, Hollywood then, once again, you should get the bi-monthly magazine called "CALL SHEET".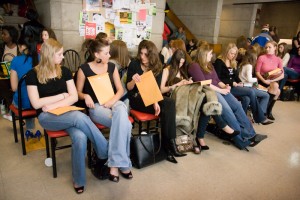 It is published by "BackStage", the weekly trade newspaper for actors, and you can find it at all newsstands in LA, NY & Chicago.
I will now open the most recent edition that has on the cover "THE ULTIMATE GUIDE to CASTING DIRECTORS & TALENT AGENCIES" and post merely the first 16 listings in alphabetical order that just cover the letter "A".
16 HOLLYWOOD CASTING DIRECTORS
ABC ENTERTAINMENT CASTING: 500 S Buena vista St, Burbank, CA (818-560-1000)
ABC FAMILY CASTING: 3800 W Alameda Ave, #440, Burbank, CA (818-973-4366)
ACTORS WORKING: (531 Main St, #135, El Segundo, CA (310-606-0813)
ADELE ASHLEY CASTING: 9461 Charleyville Blvd, #348, Beverly Hills, CA (310-435-1977)
ALLISON JAMES CASTING: 601 N Larchmont Blvd, Los Angeles, CA (323-461-0705)
ALYSON HORN CASTING: 1020 N. Sycamore Ave, Los Angeles, CA (323-874-8764)
ALYSON SILVERBERG CASTING: 12001 Ventura Pl, Studio City, CA
AMBER HORN and DANIELLE AUFIERO: 5225 Wilshire Blvd, #636, Los Angeles, CA (323-954-3600)
AMY LIPPENS CASTING: 606 N Larchmont Blvd, #48, Los Angeles, CA
ANDREA STONE-BROKAW: 1112 Montana Ave, #138, Santa Monica, CA (310-862-9330)
ANNELISE COLLINS CASTING
APRIL WEBSTER & ASSOC
AQUILA/WOOD CASTING
ASG CASTING
AVA SHEVITT CASTING
AYC CASTING
YO ACTOR: NO ONE LOOKS LIKE YOU.
So actors this post was a hodge podge of info that has you thinking about CattleCalls, CallBacks, Headshots, Casting Directors, Breakdowns, etc. and is giving you a little bit of comfort to give the profession a shot… and always remember, "No One Looks Like You" and "You Are Unique"
Hello Actors getting an Agent is important, and likely, a personal manager is also important…
Now, until you have one, why wait, start sending your Headshots & Demo Tapes to Casting Directors… and always remember "No One Looks Like You… You are Unique & Original"…
Now get your body to "CattleCalls"
And Directors, after the great script & money the next most important factor in launching your career is casting great actors… Now you know about a Cattle-Call & 2-Callbacks.
Happy Filmmaking,
LAUNCH YOUR CAREER… Why Wait?
My 3 extremely affordable Film Programs ($89-$389) have launched 1000s of careers from Directors like Q Tarantino to actors like Will Smith to Producers like Queen Latifah…
… It is now your turn.. Why Wait?
Real Facts. Real Knowledge. No-Bull.
Keep Up to date… Join our e-mail list.
http://webfilmschool.us10.list-manage.com/subscribe/post?u=313d0b336735c6d5fbf1a8e9d&id=2c55446523
 *** NO-BULL ***