CAA & 20 AGENTS for WRITERS, DIRECTORS, JOCKS & ACTORS
by Dov S-S Simens on May 22, 2015
CAA is Alive & Kicking…
Please do not think that CAA is hurting.
AGENTS & DEALS:
Creative Artists Agency (aka: CAA) is alive and kicking.
Yeah-yeah you read about the defections to rival agency United Talent Agency (UTA) but I hope you're not feeling sad for CAA for they still have "power"…
They still have Kevin Huvane (Head Motion Picture Talent), Rob Light (Head Music department), Bryan Lourd (Managing Partner Talent) & David O'Connor (Motion Picture Literary) going strong and they still are making deals… and maybe their vulnerability or alleged turmoil might result in an opportunity for you… Who knows…
Last week the Hollywood Reporter published 28 deals in the past week with CAA making the most to include deals for ZACH BRAFF, GLENN CLOSE, KEANU REEVES & JEREMY RENNER…and even deals for Writer/Producers like Joel Surnow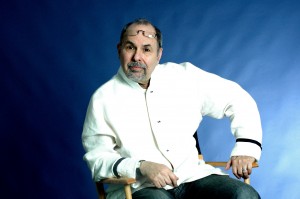 And the Deals Were..
(1) ZACH BRAFF: Has joined Josh Hutcherson, another CAA client, and joined forces with JAMES FRANCO to star in the adaptation of John Steinbeck's "IN DUBIOUS BATTLE"
(2) GLENN CLOSE: Working wit the law firm LOEB & LOEB has gotten big bucks for her to star in the dystopian drama "SHE WHO BRINGS GIFTS"
(3) KEANU REEVES: Has been packaged with JIM CARREY and DIEGO LUNA for Vice's "THE BAD BATCH"
(4) JEREMY RENNER: Performing more as a producer is developing a medieval drama "KNIGHTFALL" for the History Channel
(5)  JOEL SURNOW: A Writer/Producer ("COMMISH", "MIAMI VICE", "FALCON CREST") has just signed with new agent Brian Pike and has directed his first Feature Film "SMALL TIME" which will debut shortly.
Here's the point… CAA is alive and well…
And you say "you want an agent" or "you need an agent" well here are 20 for you whether you are a Writer, Director, Actor or even a Jock…
Yes, I know that won't take your phone call. How do you know? Have you called? Have you even tired?
All I know is "if you don't call… nothing is guaranteed to happen"… Everything leads to something… Give it a shot or even drop by and have lunch or coffee in their office snack bars… This is how the fairy tale stories become real…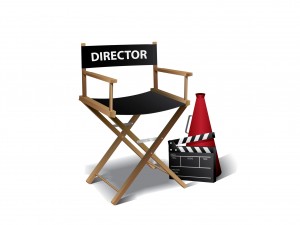 CREATIVE ARTIST AGENCY
ADDRESS: 2000 Avenue of the Stars, Los Angeles, California 90067
PHONE: 424-288-2000
20 AGENTS (as promised):
FIRST 5 AGENTS for ACTORS:
Michael Cooper, Ara Keshishian, Rick Kurtzman. Joel Lubin & Larry Galper
SECOND 5 AGENTS for WRITERS:
Dan Rabinow, Billy Hawkins, Jay Baker, Craig Brady & Nancy Chou
THIRD 5 AGENTS for TV PRODUCERS:
Nancy Jones, Janine Argirious, Joseph Cohen, Matt Horowizt & Bill Zotti
FOURTH 5 AGENTS for JOCKS:
Nez Balelo (Baseball), Lean Rose (Basketball), J P Barry (Hockey) Andy Pierce (Golf)  & Ben Dogra (Football)
Now, write your script, register it with the WGA, copyright it with LOC.gov, get your logline or pitch together and either (A) pickup the phone or (B) put your body where the action is.
Last week I was waiting for my wife to finish her medical check-up (Cannon Dr, Beverly Hills).
I had 30-minutes to kill. So I bought a cup of coffee ($2.75, with room for cream) and walked over to WME (William Morris Endeavor, 9601 Wilshire Blvd).
I took what they call the "Smart Elevator" (go ahead give-it-a-try) to the third floor, strolled past the receptionist who queried ("Can I help you), I responded ("No thank you") and sat in the waiting room for 15-minutes and said hi to Lawrence Bender (Tarantino's former Producer) and Michael Moore…
Even asked Michael if he's going to do another "Roger & Me"… cool.
Keep up to Date… Join our E-Mail List
***** NO-BULL *****