ENTERTAINMENT ATTORNEYS (In Hollywood Attorneys Have Power… Here's 40… Pick One
by Dov S-S Simens on January 9, 2016
IN HOLLYWOOD POWER IS MONEY and ATTORNEYS HAVE POWER
Want to Produce, Write or Direct? Then you will have Talent Contracts, Producer Agreements, Writer's Options & Distributor Deals.
You need an entertainment attorney if you want to play with Hollywood.
Entertainment Attorneys have power. Power works. They make deals happen. They know where the money is. They know what the money wants. They know how to make the deals.
However, here are the problems with entertainment attorneys…"they're A-T-T-O-R-N-E-Y-S……. Duh".
Everyone hates attorneys and I am no different. However a long time ago I heard the saying that "Attorneys are like oil. No one likes it. No one wants to touch it. It is sticky. It smells. It is dirty. It is grimy… However, if you want to own a Ferrari or a Mercedes or a Porsche they need oil.
Hollywood Attorneys are like oil, and sludge (Yuk), and grease (Yuk), and grime (Yuk) but without them Hollywood will not work.
No one wants them. No one wants to touch them. But I guarantee you… you will need one… so why not get the best.
So here is my list of the most POWERFUL entertainment attorneys. They are the Deal-Makers. They are the Power Brokers. But never, ever forget…"they are A-T-T-T-O-N-E-Y-S".
They will say whatever you want them to say, they will agree with you and then tell you (A) here's my hourly fee ($350/hour low to $1,500/hour high), (B) here's my retainer ($10,000-$25,000) and (C) please sign this…. And….
Now, here's my list of the Top 40 Talent Attorneys:
4 CATEGORIES of ENTERTAINMENT ATTORNIES
TALENT ATTORNEYS (Hiring or Firing….Actors, Writers, Directors, etc)
LITIGATIION ATTORNEYS (So you wanna sue…. Distributors, Contract Enforcement)
CORPORATE ATTORNEYS (Want to be a Merger or Acquisition… Deal-Makers & Power-Brokers)
LABOR TALENT (Got a union issue, you screwed up your waver)
40 POWERFUL TALENT BROKERS (They are all Attorneys, Google their names & firms & research)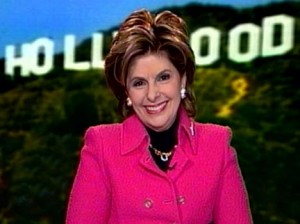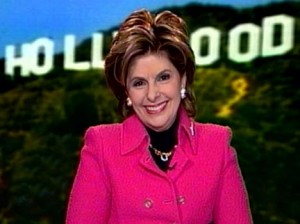 (Don't worry Gloria, no matter what you think of her, is not consider a Power Attorney, with respect to Dealmaking, and is not on the list)
Karl Austen
Jake Bloom
John Branca
Harold Brown
Melanie Cook
Ernie Del
Warren Dern
Patti Felker
Sam Fischer
David Fox
Michael Gendler
Allan Grubman
Tom Hansen
Alan Hergott
Barry Hirsch
Jam Jackoway
Craig Jacobson
Matt Johnson
Joel Katz
Debbie Klein
Kenneth Kleinberg
David Lande
Linda Lichter
Joel Mckuin
Bob Myman
Peter Nelson
Jeanne Newman
Robert Offer
Lee Phillips
Bruce Ramer
Ken Richman
Lawrence Rose
Paul Schindler
Nina Shaw
Jason Sloane
Gary Stiffelman
Steve Warren
Alan Wertheimer
Bryan Wolf
Kevin Yorn         I hope you understand how comprehensive this list is…. My attorney, along with a Deal-Maker attorney (not listed, to follow in another post), who is representing my China Film Academy & ChinaMovieStudio.com is on this list….   These attorneys oversee $2-$3 Billion/year in deals for Writers, Actors, Directors & Producers…. Google. Get their firms. Get their phone numbers. Give a call. They usually will take the call… but be ready for them to say "My Retainer is"
God Bless & Happy Filmmaking,
www.WebFilmSchool.com.

www.WebFilmSchool.com

Real Facts. Real Knowledge. No-Bull.Happy Filmmaking,

Keep Up to date… Join our e-mail list.

http://webfilmschool.us10.list-manage.com/subscribe/post?u=313d0b336735c6d5fbf1a8e9d&id=2c55446523

 *** NO-BULL ***