GET A HOLLYWOOD AGENT (Top Agencies. 1,165 Agents. Contact Info)
by Dov S-S Simens on November 26, 2017
SECRET TO HOLLYWOOD AGENTS
The secret to getting a Hollywood Agent is… there is no secret and, no matter how many books you read (google "Samuel French" for books at https://www.samuelfrench.com/bookshops), and they are all good, they'll tell you about head shots, acting classes, the union, your support team, your monologue, who's casting, how to get sides, cattle calls & auditioning if an actor and…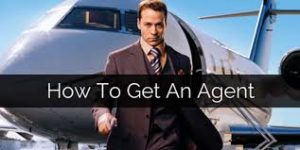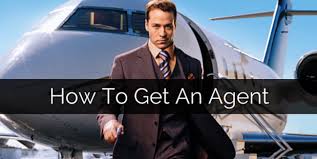 ("Jeremy Piven, in HBO's "ENTOURAGE" played a power agent with secretary and assistants. When you call, get the secretary's name, google assistants and now be a pleasant-pain-in-the-ass.")
…If a writer writing spec script(s) for tv (sitcom or drama) and film (independent and studio budgets), who's buying, what their paying, what the writer's union is, how to get in, what scale is, writing contests, how to enter, writing instructors, how to do coverage, tv fellowships and writing scholarships, etc… but not one book gives you a solid A, B, C, D, E of what to do… to get one.
Why?
There is no clear A, then B, then C, then D, then E process… everyone, now famous, has a unique story on how they first got representation… with the only common denominator is that they almost all came to Los Angeles… yes, you might go to Manhattan, if you want to be a Broadway (stage) actor (TIP: Don't try Broadway if you can't sing and dance), and forego Los Angeles for the glamour of Broadway and energy of New York…
But there is no clear A, B, C, D & E.
So let me give you an A, B, C, D & E which, with respect to getting an agent, will start you.
A. Go to LA (OK, maybe NY)
B. Get a list of Agents.
C. Do your homework.
D. Be a pleasant pain-in-the-ass.
E. Turn it over to God.
Point again… "There is no one way to get an agent."
Thus, use the below list of agencies and simply start calling… Something leads to something… that leads to something.
I call it be a pleasant pain-in-the-ass.
Call. Be polite. Say thank you. Tomorrow, call again.
Be persistent. Call back again and again and… Ask whoever picks up the phone for a restaurant or a juice stand or where to go for shopping 'cause you're new to LA…who you are on the phone with is just a person and now you are talking to a person… they will recommend something.
Call back three days later and thank the person for that restaurant or juice stand or whatever was great.
But, before you to call go to each agency's website (see below), get names, facts and gossip about the agency and get ready to strike up a conversation.
I think you are getting the point.
The secret is be persistent, be patient, accrue information, gain knowledge, take acting classes if actor and write scripts if a writer, develop your skill, find an apartment (Studio City, Burbank, La Brea, WLA or Culver City), enjoy life, take more acting classes, write more scripts, enjoy our sun and keep calling, say thank you, calling, say thank you and… something will eventually happen.
Now let's see how much talent you truly have.
In the interim, here is a list of the most powerful Hollywood Agencies with almost 1,200 agents.
Start calling, do your legwork and turn it over to God.
1,165 HOLLYWOOD AGENTS (Call the 6 Top Agencies)
Actors… got your head shot? Writers… got your script?
Now get ready to turn it over to god.
Start calling. Accept rejection with a thank you. Don't get frustrated. Gather a new tidbit of information and call again. A
It's a numbers game and all you need is one "Hmm, send me what you got."
("Amy Schumer is repped by UTA (310-273-6700), Carrie Byalick (212-334-033) for Management and Shreck Rose (212-832-1958) for legal")
1st: APA (Agency for Performing Artists)
SIZE: 3,400 Clients… The Kardashians, Gary Oldman, Wesley Snipes, Kevin Hart, Bethenny Frankel, etc.
STAFF: 325 Employees and 210 Agents
WEBSITE: http://www.apa-agency.com/
PHONE: 310-888-4200
2nd: CAA (Creative Artists Agency)
SIZE: 5,000 Clients… Robert Downey Jr, Jennifer Lawrence, Melissa McCarthy, Matthew McConaughey, Peyton Manning, Derek Jeter, etc.
STAFF: 1,500 Employees and 320 Agents
WEBSITE: http://www.caa.com/
PHONE: 424-888-2000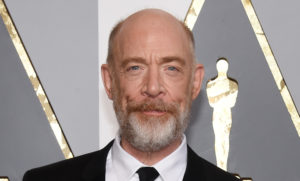 ("JK Simmons is repped by UTA. Talent agent is Stephen Hirsh (212-997-1818) in NY office with Doug Kesten (212-897-6400), also NY office, for commercials.")
3rd: TGA (The Gersh Agency)
SIZE: 2,000 Clients… J.K. Simmons, Patricia Arquette, Tobey Maguire, Drew Carey, Jamie Foxx, etc.
STAFF: 175 Employees and 75 Agents
WEBSITE: http://gersh.com/
PHONE: 310-274-6611
4th: ICM (International Creative Management)
SIZE: 4,500 Clients… Ellen DeGeneres, Gal Gadot, Shona Rhimes, Chris Rock, Beyonce, Chistopher Lloyd, Celine, Jerry Seinfeld, etc.
STAFF: 400 Employes and 200 Agents)
WEBSITE: http://www.icmtalent.com/
PHONE: 310-550-4000
5th: PARADIGM AGENCY
SIZE: 2,500 Clients… James Wan, Mark Harmon, Larry Fishbourne, Jada Pinkett-Smith, Stephen King, 1,000s of Music Artists, etc.
STAFF: 370 Employees and 160 Agents
WEBSITE: https://www.paradigmagency.com/
PHONE: 310-288-8000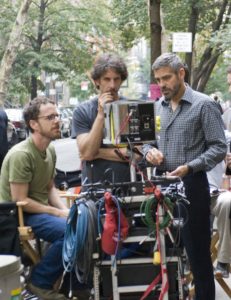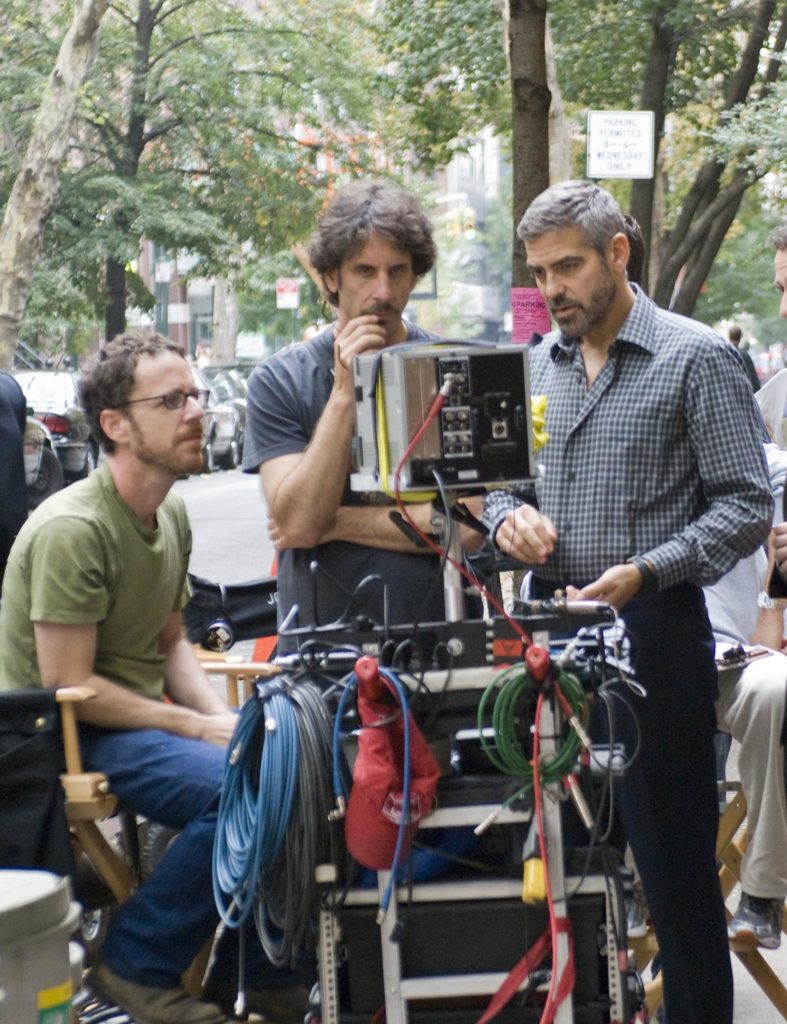 ("Coen brothers, here with George Clooney, are repped by Jim Berkus & Rich Klubeck (310-273-6700) at UTA.")
6th: UTA (United Talent Agency)
SIZE: 3,000 Clients… Johnny Depp, Angeline Jolie, Channing Tatum, Judd Apatow, Joel/Ethan Coen, Chris Pratt, Will Ferrell, etc.
STAFF: 500 Employess and 200 Agents)
WEBSITE: https://unitedtalent.com/
PHONE: 310-273-6700
Start with these power houses but also get a list of all licensed agents, to include  mom-and-pop and boutique agencies, from the Writer's Guild (https://apps.wga.org/agency/agencylist.aspx) and a second list from the actor's union (https://www.sagaftra.org/professional-representatives/sag-franchised-agents) by going to their websites and downloading.
Now, smile and dial. Miracles do happen…
Hope to see you at either my December 9-10, 2017 or April 21-22, 2018 weekend film school.
Welcome to Hollywood,
Dov Simens
XXXXXX
16-Hour (2-Day, DVD, On-Demand) FILM SCHOOL 
Want facts not theory… Then my Film Schools are perfect.
Enroll. Graduate. Write. Produce. Direct.
Upcoming 2018 "HOLLYWOOD FILM SCHOOLS" are…  APRIL 21-22 or AUGUST 18-19 or DECEMBER 8-9.
Keep Up to date…
Join our e-mail list.
http://webfilmschool.us10.list-manage.com/subscribe/post?u=313d0b336735c6d5fbf1a8e9d&id=2c55446523
 *** NO-BULL ***