HOLLYWOOD SECRET: PERSONAL MANAGERS (Want an Agent? Get a Manager. BONUS: 4 Great Managers
by Dov S-S Simens on December 5, 2016
HOLLYWOOD MANAGERS: BEST WAY TO GET AN AGENT
Here's a Hollywood Secret. Get a Personal Manager.
Why? Pick one: You have a script and need a literary agent or…
You're an actor and need a talent agent or…
You're a filmmaker and need a packaging agent or…
You're a director, with an award winning short, and need a tv agent or…
You're a producer, with a project, and need financing…
The key is always that "You need an agent".
Agent. Agent. Agent.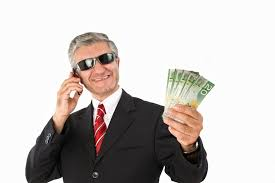 (Agents want you exclusively. So sign. But they cannot guarantee you money or jobs. Do not worry for, if they get you no-jobs or no-money within 90-days or so, with proper notification, you can fire him/her.)
But how do you get an agent. Now here's the tip… but it is not guaranteed. Nothing is guaranteed.
The Tip is "get a referral". Yeah, I know you've heard that now let's take it one more step and take a step to get a referral.
I'm sure that you've noticed that every successful Actor, Writer, Director or Producer has a business team that supports and promotes him or her.
OK and with that info let's get you a referral.
GET AN AGENT. GET A REFERRAL.
Again… every successful actor, writer, director or producer has a business team as his staff.
The team consists of a Publicist, a Business Manager (aka: Accountant), an Entertainment Attorney, an Assistant, a Personal Manager and an Agent.
Now with respect to you…
Scratch the Publicist. Why? At this moment, you have little-to-no credits to promote.
Scratch the Business Manager. Why? At this moment you are making little-to-no money to warrant a Business Manager.
Scratch the Entertainment Attorney. Why? Simple answer. Money! You likely do not have the money to hire someone at $350-$1,250/hour with a retainer upwards of $25,000.
Scratch the Assistant. Why? Because you're broke, you're driving Uber (Lyft too), are worried about rent and can't even afford Full & Fold.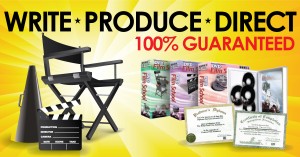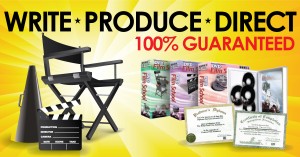 (Our next "2-DAY FILM SCHOOL" sessions are Dec 9-10, 2016, April 8-9, 2017 & August 19-10, 2017. ..Can't Wait? Can't Attend? Order the "DVD FILM SCHOOL"… www.WebFilmSchool.com)
What is left is a Personal Manager… and this is the person you can hire, with little-to-no money (they work on commission), to get you an Agent, who might (remember, nothing is guaranteed) get you gigs, that with the money from the gigs you will need to hire a Publicist to promote yourself; that might make you some solid money that you will now need a Business Manager to manage and an Assistant to handle your calendar and daily routine.
Ergo, to get the agent… get the personal manager.
Agents charge 10-15% commission.
Personal Managers also charge commission 10-15% commission.
So now you're giving away 20-30%… Now, don't get greedy. Always remember that 100% of nothing is n-o-t-h-i-n-g. Successful actors and directors, with a supporting staff, will always tell you they only get to keep 40-50% of everything they make.
I truly advise to get a personal manager, if you can. Then he/she will get you an agent… but nothing is guaranteed.
HOLLYWOOD PERSONAL MANAGERS (Part 1: 4 Superb Choices)
Below is a list of my choices for the top 4 Personal Managers, all with ability to get you a meeting with a licensed literary agent or talent agent within a week.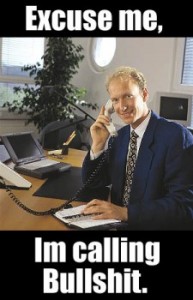 (The Hollywood phrase is "you can't bullsh*t a bullsh*tter". Your personal manager can detect BS instantly. Don't try any BS. It won't work. Now, get one.) 
(1) 3 ARTS ENTERTAINMENT
9460 Wilshire Blvd, Beverly Hills, CA 90212
(TEL) 310-888-3200
(E-MAIL) Info@3arts.com
(2) BENDERSPINK MANAGEMENT (Now, just Bender and now just Spink)
(PS: They recently, after 20 years, broke-up. Bender and Spink are now separate. Thus, there are 2, instead of one, offices to now call. Google and get each individual's updated address & phone)
8447 Wilshire Blvd, #250, Beverly Hills, CA 90211
(TEL) 323-904-1800
(3) MANAGEMT 360
911 Wilshire Blvd, Beverly Hills, CA 90210
(TEL) 310-272-7000
(E-MAIL) info@management360.com
(4) GOTHAM GROUP
9255 Sunset Blvd, Suite 515, Los Angeles, CA 90069
(TEL) 310-285-0001
(E-MAIL) info@gotham-group.com
Happy Filmmaking,
Dov Simens (creator, 2-Day, DVD & Streaming Film Schools)
XXXXXX
16-HOUR FILM SCHOOL 
Want facts not theory… Then my Film Schools ($89-$389) are perfect for you.
Enroll. Graduate. Write. Produce. Direct.
Next "HOLLYWOOD (2-Day) FILM SCHOOL" sessions are December 10-11, 2016 or April 8-9, 2017.
Keep Up to date…
Join our e-mail list.
http://webfilmschool.us10.list-manage.com/subscribe/post?u=313d0b336735c6d5fbf1a8e9d&id=2c55446523
 *** NO-BULL ***