WANT AN AGENT? SURPRISINGLY EASY WITH A MANAGER (Top 10 Literary Managers Are…)
by Dov S-S Simens on August 5, 2018
WANT AN AGENT? GET A MANAGER OR…
Attn Writers & Actors with Ideas/Treatments:
Yes, you want an agent, a Literary Agent, however, as you know, it is difficult to get one especially when they hide behind the mantra of "We don't accept unsolicited manuscripts".
 It is as hard to even get past their secretary (Oops, no one in Hollywood is a secretary…it's something like "Associate VP of Development") who proclaims "Who is your referral" and "alas poor Yurick" the key to getting an agent (you just figured) is to get referral and likely a referral from a manager or attorney that they know.
So let's get a manager or hire an attorney who gives you the referral.
Interesting!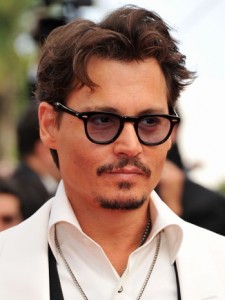 ("Johnny Depp started with a Manager and now has an Agent, a Manager and several Power Attorneys and Nets 38% of all deals")
So, if you want an Agent it is to start with a Manager or an Attorney.
And, when I say Manager I mean Literary Manager and when I say Attorney I mean not just Attorney, or Entertainment Attorney but Power Hollywood Attorney.
And, lo-and-behold, while working with a Literary Manager, who you hustle, or a Power Attorney, who you hire, you might even discover that an agent is not needed.
Permit me: An Agent, if he/she has the ability to get a phone call answered, can set "pitch meetings" and negotiate deals, charge no fees, do not bill for expenses and, by law, only receive a 10% commission…from the monies they get you.
Now how do you get one when they are always stating "We don't accept…." and the answer is start with (A) a Literary Manager, who charges, but can get you an agent, who charges 10%, or (B) hire (retain) a Power Attorney who charges $350-$850/hour (retainer of $10,000-$25,000) who sets you up with agent meetings.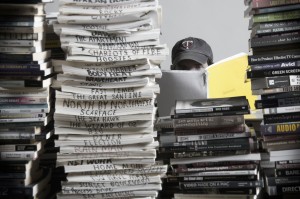 ("To Sell your script you need an Agent. To get an Agent you need a Manager or an Attorney. Plus, a Manager might even be better for they can actually Produce your project.")
The Pluses & Minuses.
Pluses: Both a Literary Manager and a Power Attorney have the ability to get your script read and set pitch meetings for agents.
Further, both Literary Managers and Power Attorneys have the ability, if they desire, to partner with you and your script, become the project's Executive Producer and secure financing.
Minuses: Literary Managers and Power Attorneys are not free. And in Hollywood the saying is "Money Talks and Bullsh*t Walks". 
What they charge:
Literary Managers charge a commission, a commission on top of the agents commission, if they get you one, and they are not limited to the 10-15%, and can negotiate up to a 50% fee with you.
With respect to that 50% fee, always remember "50% of something is way better than 10% of nothing".
Power Attorneys are attorneys.
They will tell you whatever you want to hear, enthrall you with "how in tune you are with what Hollywood is looking for", then respond with their merits, who they have represented, who they know and how your script is going to be sold or be made… and end with a positive remark of "You are very knowledgeable.  Your script has very good promise. It is exactly what they are looking for" and then comes their hourly rate ($350-$800/hour) and their retainer.
So are you going to get an Agent or a Manager or an Attorney or a combination of the three?
To help further understand the differences I am including 3 posts from the pros like Backstage, SAG & HuffPost to explain…
AGENT vs MANAGER ARTICLES
(1)  6 DIFFERENCES BETWEEN AGENTS and MANAGERS
https://www.backstage.com/advice-for-actors/secret-agent-man/6-differences-between-agents-and-managers/
(2) THE DIFFERENCE BETWEEN AN AGENT & MANAGER
http://www.slate.com/articles/news_and_politics/explainer/1998/12/the_difference_between_an_agent_and_a_manager.html
(3) AGENTS VS MANAGER WHICH IS RIGHT FOR YOU
https://www.backstage.com/advice-for-actors/backstage-experts/agents-vs-managers-which-one-right-you/
Now, if you think a Literary Manager is as important, or even more, than a Literary Agent to have then below are the Top 10 Management Companies for writers, as well as actors and directors, all with links to their website for contact information.
Go for it.
TOP 10 LITERARY MANAGEMENT COMPANIES
(1st) ZERO GRAVITY
CONTACT: https://www.zerogravitymanagement.com/contact
INFO: Manages writers, directors & actors. Also, creates & sells packages and scripts
CLIENTS: Kevin Costner, Skyler Gisondo, Lee Norris, Darren Lynn Bousman
(2nd) ANONYMOUS CONTENT
CONTACT: http://www.anonymouscontent.com/work/film-tv/
INFO: Created 1999, UK based, handles writers, directors and actors.
CLIENTS: Samuel L Jackson, Emma Stone, Ryan Gossling, Guy Ritchie, Robin Wright, Edgar Wright, Richard Linklatter
(3rd) CIRCLE OF CONFUSION
CONTACT: http://www.circleofconfusion.com/contact/
INFO: Big on action films and scripts created "Matrix", "Walking Dead" & "Orange is New Black"
CLIENTS: Wachowskis, Willem Dafoe, Pablo Schreiber, Robert Kirkman & Michael Dougherty
(4th) RAIN Management Company
CONTACT: https://www.facebook.com/RainManagementGroup/
INFO: Manages some of the biggest tv show creators and writers today to include "House of Cards", "The Simpsons", "Still Alice", "The Goldbergs"
CLIENTS: Donny Wahlberg, Adam Richman, John Gray, TJ Scott, John Coles
(5th) THE GOTHAM GROUP
CONTACT: http://www.gotham-group.com/
INFO: Founded 1993, besides managing actors, writers and directors it also reps numerous publishing houses and uses their books for projects
CLIENTS: Steve Buscemi, Heather Thomas, Steven Yeun, HarperCollins, Scholastic Books, Zach Helm & Jay Chandrasekhar

("Our DVD FILM SCHOOL at only $249 is the best way to navigate the Agent/Manager highway to Hollywood…. www.WebFilmSchool.com ")
(6th) APOSTLE Management
http://apostlenyc.com/contact/
(7th) 3 ARTS Entertainment
(8th) GOOD FEAR + FILM
(9th) CARTEL
http://www.cartel-management.com/
(10th) HEROES AND VILLAINS Entertainment
http://heroesandvillains-ent.com/contact/
As usual you can lead a horse to water but you… you got it, it's up to you… now, get the script, get an agent, but to get an agent get a manager or an attorney, and quite possibly once you have a manager or an attorney you may not need the agent.
You got it.
Happy Filmmaking…
Dov Simens / Creator 2-DAY, DVD & VOD Film Schools
XXXXXX
CERTIFIED (2-Day) FILM SCHOOL 
(Live, DVD or VOD)
Pick One. Enroll. Graduate.
Write. Produce. Direct.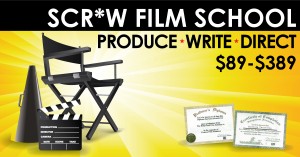 Next "HOLLYWOOD (2-Day) FILM SCHOOL" sessions are August 18-19 or December 8-9, 2018.
Join our E-Mail list… Stay up to Date.
http://webfilmschool.us10.list-manage.com/subscribe/post?u=313d0b336735c6d5fbf1a8e9d&id=2c55446523
*** NO-BULL ***