LA SCREENWRITER AGENTS (Here are 15 Boutique Agencies)
by Dov S-S Simens on August 19, 2015
HOLLYWOOD AGENTS FOR WRITERS
Let's make it simple. You've done your writing. You are sure your script is great.
You registered & copyrighted it. You have CYA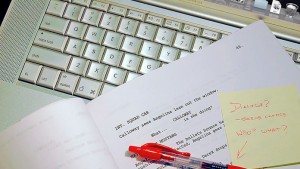 Your script is 110-140 pages and it's going to be a global studio spectacular… or your script is a 90-100 page wonderful low-budget independent script that has a great character arc and wonderful human sub-plots that come to an amazing resolution… or your script is a 50 page TV Drama that is going to take the "Law & Order" franchise to the next level… or your script is a 25-page Sitcom, with 5 laughs on each page, that is your writer's sample to get you a gig as part of a tv sitcom writing-team….
…And you need an agent. However, no one at the Big 6 (ICM, CAA, UTA, APA, WME, TGA) will talk to you and you can't even get past the mailroom.
So try one of the smaller Boutique Agents who work at a firm with 5-7 agents rather than 200-500 and usually have in their title "& Associates" which means they are likely a 1-2 person office and actually pick up the phone when it rings.
15 BOUTIQUE WRITING AGENCIES: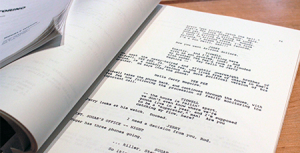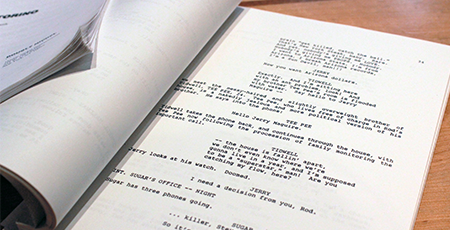 Plus, I am going to start from the end of the alphabet… The agents that begin with "A" are always the first ones hit upon… Let's start with the letter "S" and go to "Z".
PS: I will give you their name & address.
Now it is up to you for a little legwork and Google or Bing 'em and get the specific agent's names and phone numbers.
(ONE) SANFORD/SKOURAS/GROSS, 1015 Gayley Ave, #301, Los Angeles, CA, 90024
(TWO) SARNOFF & CO, 10 Universal City Plaza, Suite 2000, Universal City, CA 91608
(THREE) SASCO HILL & ASSOC, Box 2104 Malibu, CA 90265
(FOUR) SCAGNETTI TALENT AGENCY, 5118 Vineland Ave, Suite 106, North Hollywood, CA 91601
(FIVE) SCHECHTER CO, 9460 Wilshire Blvd, #300, Beverly Hills, CA 90212
(SIX) SCHULTZ & ASSOC, 6442 Coldwater Canyon, Suite 117, Valley Glen, CA 91606
(SEVEN) SHA'LIN TALENT AGENCY, 3003 West Olive Ave, Burbank, CA 91505
(EIGHT) SHERMAN & ASSOC, 9507 Santa Monica Blvd, Suite 212, Beverly Hills, CA 90210
(NINE) SMA LLC, 8950 W Olympic Blvd, PMB 380, Beverly Hills, CA 90211
(TEN) STARWILL TALENT AGENCY, 433 North Camden Dr, 4/F, Beverly Hills, CA 90210
(ELEVEN) STEIN AGENCY, 5125 Oakdale Ave, Woodland Hills, CA, 91264
(TWELVE) SUMMIT TALENT & LITERARY, 9454 Wilshire Blvd, #203, Beverly Hills, CA 90212
(THIRTEEN) TALENT-WORKS, 3500 West Olive Ave, Suite 1400, Burbank, CA 91505 (
FOURTEEN) TURTLE AGENCY, 7720 B El Camino Real, #125, Carlsbad, CA 92009
(FIFTEEN) UNIVERSAL TALENT AGENCY, 560 S San Vicente Blvd, Suite D, Los Angeles, CA 90048
The saying is "You can lead a horse to water but you can't make him drink".
STREAMING FILM SCHOOL with DOV S-S SIMENS / DEAN / HOLLYWOOD FILM INSTITUTE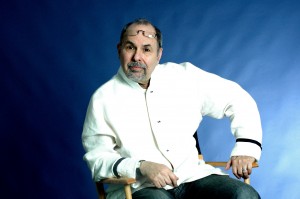 Hello, I'm Dov Simens and you can start your career now with any of my common-sense Film Programs (Live, DVD or On-Demand)…
…www.WebFilmSchool.com
Happy Filmmaking,
Keep up to Date… Join our E-Mail List
***** NO-BULL *****