NO-BUDGET VISUAL EFFECTS MOVIE…CHEAP! (28 VFX Programs & 8 Discount Sites)
by Dov S-S Simens on September 16, 2016
800-2,000 VISUAL EFFECTS & MOVIE BUDGETS
VFX (Visual Effects) or SFX (Special Effects). How do you do them? What do they cost? Why are they so expensive?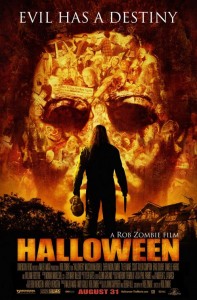 (Even Low-Budget horror genre movies have 500-700 VFX)
These are common questions asked by first-timers with micro-budget money who desire to show Hollywood that he/she can compete with the studios, with his/her first feature film, with nothing but talent.
Now, the bottom-line…. Cut-It-Out.
You ain't gonna demonstrate to anyone in Hollywood that you are a VFX or SFX maven for you do not possess, and have no desire to possess, the logistics and organizational skills needed to make a VFX or SFX laden film.
WHY?
Simple… The numbers.
Hollywood movies, that focus on visuals, have between 800-2,000 effect shots, with a shot length being 0.75-1.85 seconds, just enough time to not allow the viewer's eyes to discern that it's a VFX/SFX… For if you can tell it's a VFX/SFX… then it s*cks…
Did you read that… 800-2,000 effect shots/movie!
Do not try to compete or compare… focus on story.
Now lets talk some VFX programs and apps that you can get inexpensively.
GET REAL: VISUAL EFFECTS ARE EXPENSIVE…FOCUS ON STORY
But first, permit me to repeat: A quality Hollywood VFX when contracted out costs $10,000-$100,000 each.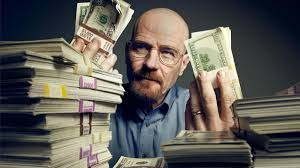 (Think of VFX, maybe 7-10, only to enhance the story. See below programs for at-home studio VFX creations)
A Micro-Budget or No-Budget movie also costs (view www.WebFilmSchool.com) $10,000-$100,000.
Last year's "JURASSIC WORLD" had 2,000 shots with an effect (1,500 contracted to ILM & 300 to Image Engine) that took over 9 months to create. Even "TED 2", not thought of as a VFX movie, had 1,600 shots with an effect (1,000 contracted to Iloura and 600 to Stippett Studios), and with quality effects budgeted at $10,000-$100,000 each, you can see how the budget skyrockets.
My point is to beg you to not attempt for your first feature film project to be effects-laden.
The phrase still is KISS (Keep It Simple Stupid).
Get a 90-page script, keep it in one location, stay away from EXT-NIGHT scenes, and allow the story to be told by actors actually talking, talking and talking… similar to stage plays ("Glengary Glen Ross", "12 Angry Men", "Who's Afraid Virginia Woolf", "Sleuth", "Big Kahuna", "Man Who Came to Dinner", "Arsenic And Old Lace", etc.) with great dialogue, characters and emotional or comedic stories.
Your first feature, the one that is going to demonstrate your talent, must be focused on story, story, story, plot & dialogue.
However, if you truly are amazing and "truly are amazing" is what is needed to be discovered by Hollywood.
Then you want to take your great 90-page stage play/script to the next level, during post after the shoot, with possibly 7-10 VFX shots that show you can handle VFX, without detouring from the story, then here is a compilation of the 37 Best DIY Programs, Softwares, Plugins & Apps available to utilize.
SPECIAL EFFECTS PROGRAMS FOR FILMMAKERS
So your script is great; you can handle it on a Micro-Budget; you scheduled a 13-day (2-week) shoot, with 30 setups/day totaling 390 setups and know exactly which 7-10 setups (aka: shots) you are going to enhance with a VFX in post; then here is the software to use…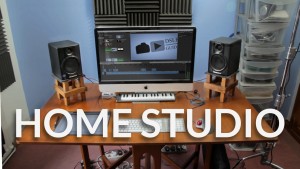 (At-Home no-budget editing, titling & animation studios cost $2,000-$6,000)
(1st) EDITING SOFTWARE (NLE programs to combine picture, sound, music & titles)
1: "Adobe Premiere Pro" (www.adobe.com)
2: "Final Cut Pro" (www.apple.com)
3: "Avid Xpress Pro" (www.avid.com)
4: "Liquid Edition" (www.pinnaclesys.com)
5: "Vegas" (www.sonystyle.com)
(2nd) COMPOSITING SOFTWARE (programs for blue screens & image manipulation)
6: "Adobe Effects" (www.adobe.com)
7: "Motion" (www.apple.com)
8: "Avid FX" (www.avid.com)
(3rd) PAINTING SOFTWARE (allows you to add layer on top of layer on top of…)
9: "Adobe Photoshop" (www.adobe.com)
10: "Twister" (www.VideoDesignSoftware.com)
11: "Paint Shop Pro"
(4th) TITLING SOFTWARE (Plugins to Create Graphics & Titles)
12: "Titlemotion" (www.inscriber.com)
13: "Adobe Photoshop" (www.adobe.com)
14: "Wild FX pro Title Generator" (www.TitlingSoftware.com)
(5th) 3D SOFTWARE (Software to let your mind go wild)
15: "Lightwave 3D" (www.newtek.com)
 ("Lightwave3D is excellent to use")
16: "3ds Max" (www.discreet.com)
17: "Maya" (www.alias.com)
(6th) SOUND SOFTWARE (Don't forget audio, you will want to manipulate it)
18: "Sound Forge" (www.SonyMediaSoftware.com)
19: "Adobe Audition" (www.adobe.com)
20: "Logic Pro" (www.apple.com)
21: "Pro Tools" (www.avid.com)
(7th) MUSIC CREATION (Got a good ear. You can play piano. Make an Orchestra)
22: "Sonic Fire Pro" (www.SmartSound.com)
23: "Acid Music Studio" (www.SonyStyle.com)
24: "Music Creator Pro" (www.Cakewalk.com)
25: "Band In A Box" (www.pgmusic.com)
(8th) SOFTWARE PACKAGES (Get a package bundle that includes many of the above programs)
26: "Adobe Video Collection" (www.Adobe.com)
27: "Final Cut Studio" (www.Apple.com)
28: "Avid Xpress Studio): www.avid.com
Again, remember… Script first… VFX second.
SAVE MONEY: VFX STUDENT DISCOUNTS
If you're a student ("aren't we all") or work for a school district ("doesn't everyone") below are 6 sites for super discounts for the above VFX & SFX programs and apps.
A… STUDENT MARKET (www.StudentMarket.com)
B… ACADEMIC SUPERSTORE (www.AcademicSuperstore.com)
C… GRADWARE (www.Gradware.com)
D… JOURNEYED (www.JourneyEd.com)
E… STUDENT DISCOUNTS (www.StudentDiscounts.com)
F… ADVANCED ACADEMIC SOLUTIONS (www.AdvancedAcademicSolutions.com)
Happy Filmmaking,
Dov Simens
XXXXXX
FILM SCHOOL (Master Filmmaking in 16-Hours…Why Wait?)
Want facts not theory… Then any of my programs are perfect for you…
Live, DVD & Streaming Formats. ($89-$389)
(No-Theory. No-Bull… Just Honest Info)
Next "2-DAY FILM SCHOOL" sessions in Hollywood are September 17-18 or December 10-11.
Keep Up to date…
Join our e-mail list.
http://webfilmschool.us10.list-manage.com/subscribe/post?u=313d0b336735c6d5fbf1a8e9d&id=2c55446523
 *** NO-BULL ***