SCREENWRITING JOBS (Best Writer Job Sites. 436 Writing Gigs. Click & Apply)
by Dov S-S Simens on March 14, 2017
TOP 10 SCREENWRITER-FOR-HIRE SITES
Attn Writers: Coming to Hollywood? Want a Screenwriting job? Want to be paid to write?
Freelance writing jobs are available. Find the one for you and start your career.
Below are the top 10 job sites for writers for Southern California.
But remember, it is not difficult finding where writing jobs in Hollywood are, what is difficult is having the writing skill and landing the job.

(Many writing jobs on the sites below, especially for Script Coverage, allow you to work from home.)
100s WRITING JOBS
From Screenwriting, to Technical Writing, to Copy Writing, to Re-writing, to Blogging, to Editing…
Writers are always needed in Hollywood. Below is the top 10 sites for Southern California writers…
(ONE) UPWORK SCREENWRITING JOBS: Los Angeles
https://www.upwork.com/o/jobs/browse/skill/screenwriting/
(TWO) ENTERTAINMENT JOBS: LA
http://www.4entertainmentjobs.com/
http://losangeles.craigslist.org/wri/
https://www.indeed.com/q-Script-Writer-l-Los-Angeles,-CA-jobs.html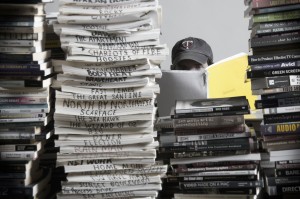 ("Be an Independent Reader. Do coverage. Script coverage, $65-$125/script, is Hollywood's most common Writing Job.")
https://www.monster.com/jobs/q-screenwriting-jobs-l-los-angeles,-ca.aspx
(SIX) SCREENWRITING STAFFING:
http://www.screenwritingstaffing.com/screenwriting-jobs—script-searches.html
(SEVEN) ENTERTAINMENT CAREERS: LA
http://www.entertainmentcareers.net/jobs/s/Screenwriter-Script-Writer/Los-Angeles-CA/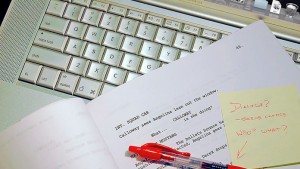 ("There are 50,000 scripts registered at the WGA annually that get a 2-3 page synopsis.")
https://www.linkedin.com/jobs/writer-jobs-los-angeles-ca/
(NINE) UNIVERSAL STUDIOS:
http://www.nbcunicareers.com/our-career-paths/midsenior-career/universal-pictures%E2%80%99-emerging-writers-fellowship
http://www.simplyhired.com/search?q=screenwriting
The saying is "You can lead a horse to water but you…..".
Above are the sites. Learn to do coverage. Peruse. Apply.
Happy Filmmaking…
Dov Simens / Creator DVD, 2-Day & Streaming Film Schools
XXXXXX
SUPER CHEAP FILM SCHOOL 
Want facts not theory… Then my Film Schools ($89-$389) are perfect.
Enroll. Graduate. Write. Produce. Direct.
Next "HOLLYWOOD (2-Day) FILM SCHOOL" 2018 Live sessions are April 21-22, August 19-20 and December 8-9
Keep Up to date…
Join our e-mail list.
http://webfilmschool.us10.list-manage.com/subscribe/post?u=313d0b336735c6d5fbf1a8e9d&id=2c55446523
 *** NO-BULL ***