by Dov S-S Simens on May 29, 2015
HELLO NEW YORK SCREENWRITERS:
Want a Literary Agent?
Yes, not everything happens in Hollywood but don't say that to someone who lives in Santa Monica and their house is North of Montana Ave.
And yes there actually is a place called Manhattan with 100s, if not 1,000s, of Literary Agents, Movie Producers and Financial Dealmakers who actually do need Scripts for projects… and actually  know where jobs for writers are. and are actively seeking new talent with a "proven gift of dialogue"
5 Comments
Want to make a successful independent film?
Join my email list and get my free weekly advice on screenwriting, financing, shooting, producing, and much more!
100% privacy! I will never spam you.
by Dov S-S Simens on May 26, 2015
HELLO LA ACTORS:
Always remember "No one looks like you". You are unique and original so please-please have your headshot look-like-you…
Next you will need and truly want an agent .
FIRST: HOW ABOUT A MAJOR AGENCY
You could try the Big 6 (WME, CAA, ICM, UTA, APA, TGA) but I almost guarantee unless you have a dear friend, who is represented by one of the Big 6, and you do-not-look-like-your-friend,
1 Comment
by Dov S-S Simens on May 22, 2015
CAA is Alive & Kicking…
Please do not think that CAA is hurting.
AGENTS & DEALS:
Creative Artists Agency (aka: CAA) is alive and kicking.
Yeah-yeah you read about the defections to rival agency United Talent Agency (UTA) but I hope you're not feeling sad for CAA for they still have "power"…
They still have Kevin Huvane (Head Motion Picture Talent), Rob Light (Head Music department), Bryan Lourd (Managing Partner Talent) &
3 Comments
by Dov S-S Simens on May 20, 2015
HELLO FILMMAKERS:  Hello Hyphens (Writer-Director, Writer-Producer, Writer-Actor)
Got Your Script. It's perfect.
Of course, get an agent. Get a deal. Go into Pre-Production
But you can't, you say you've tried, the doors are shut, no one will talk with you, never the less listen to a pitch and you believe the only way to claim credibility, and secure representation, is to win a Screenwriting Contest.
Yes, it is a way. [Click to Continue…]
1 Comment
by Dov S-S Simens on May 18, 2015
HELLO PRODUCERS:
You have the Script, you have the Budget, you have 2 TV Name Actor commitments…
You also know someone who has 2 cameras… They're even "Reds"
You have the passion. You have the desire. You have a lot of out of work Cast & Crew saying "they're in"
You're all ready…
But, what you don't have is the Money…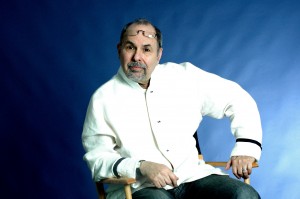 FIRST GET REAL
You need to partner with a company that can get the Money…
No studio or Network is going to fund you when (A) you have no track of proof that you-deliver and
Here are 5 Production Companies with Development Deals at Studios who are looking for projects.
8 Comments
by Dov S-S Simens on May 15, 2015
HELLO ACTORS:
Remember, You are Unique. No one looks like you.
IMPORTANT: Please-Please make those Headshots "look like you"… Not like how "you'd like to look".
Now, got your headshot. It shows that you are unique and original… not just another guy with a "6 pack" or girl with 36DDs
Let's get your headshot to Hollywood Casting Directors.
But the real ones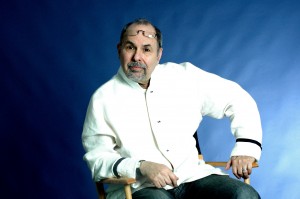 2 Comments
by Dov S-S Simens on May 13, 2015
ONLY SEND SCRIPTS TO BUYERS… NOT TO ANYONE "WHO KNOWS A BUYER" (No Middlemen)
Remember, this is a professional Bullsh*t industry (No-Problem, I-Got-Contacts, Check-is-in-Mail, I'm goin'-to-Cannes, I Know Quentin, etc.) loaded with professionals and you are not even qualified to be an amateur bullsh*tter.
So lets first WRITE-THE-SCRIPT.
Then second MAKE-IT-GREAT
Then third CYA
Then fourth CYA (again… WGA & LOC)
Then fifth stay away from Bullsh*tters.
65 Comments
by Dov S-S Simens on May 11, 2015
SCREENWRITING & FILMMAKING: Avoid Guaranteed Failure… If you desire to either Produce or Direct a script that you either wrote or optioned then Absolutely-Make-Sure that any of these 6 words-or-phrases have not been typed in the 90-100 pages that you are about to make with very little money.
If you do not desire to either Produce or Direct the script you either wrote or have secured the rights to then disregard what I am about to detail…
11 Comments
by Dov S-S Simens on May 8, 2015
Do You Believe Hollywood?
Simple Question. When you hear or read about the announced budget of a movie… Do you believe it.
So What's Your Budget.
Now here's what I learned with playing the "What's Your Budget" game.
If you have $100,000-$200,000 and someone asks "What's your Budget"… you are going to say "Just-Under $500,000"
If you have $200,000-$300,000 and someone asks "What's your Budget"… you are going to say "Just-Under a Mill"
No Comments
by Dov S-S Simens on May 7, 2015
HELLO FILMMAKERS:
Got Your Script. It's perfect. Good. Now submit to Screenwriting Contests. Win & Get Representation…
Here are 4 coming up contests in MAY-NOVEMBER 2015…that have merit…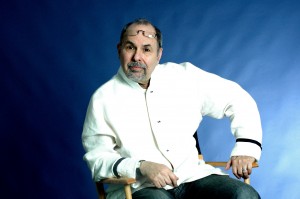 Merit is the fact that Hollywood Agents believe that these contests have quality entrants with elite judges… and are very aware of who wrote the script that won (if it wins) and want to represent him/her, the creator, as a writer and also,
No Comments