SCREENWRITERS & WME (NY) AGENTS (There are 100s of Script Agents in NY… Phone one!?)
by Dov S-S Simens on January 6, 2016
HAVE A SCRIPT? WANT A LITERARY AGENT?
SELL YOUR SCRIPT: Your Screenplay is written. It is in the correct Format. No stage directions. No shot numbers. You grab-the-reader on Page-1.
Further, your script has great dialogue, simple exposition, wonderful story, perfectly placed plot points, crisis and resolution executed precisely as those Writing Gurus (McKee, Truby, Seger, Hauge, Martell, etc.) preach it…. Your coverage came back "Must Read"… It's registered. It's copyrighted…. You're ready…
However, you need an agent, your an East Coaster, and do not live near Hollywood.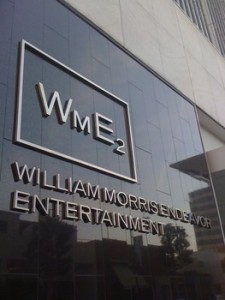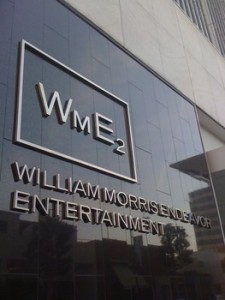 (This is WME's Beverly Hills exterior. Look for a similar sign on a Manhattan High-rise… Matter of fact why don't you, next time in NY, drop into their office, with your script a cup of Starbucks, sit in their lobby… who knows what might happen)
Not a problem. Why? Because each of the top 6 Hollywood Agencies, with 100-500 agents, have an office in New York. Below is one of the largest WME (William Morris Endeavor) and I shall give you (A) their address, (B) their phone number and (C), most important, the names of 10 TV & Motion Picture Literary Agents to ask for….
10 NY LITERARY AGENTS with WME.
ADDRESS: 1325 Avenue of the Americas, New York, NY, 10019
PHONE: 212-586-5100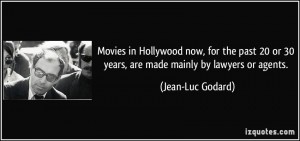 (Goddard is correct. Now get an agent. And, if you can't, on another post I'll explain how to get an attorney… who can make it happen.)
(1) ERIN JUNKIN… (TV, Literary)
(2) SUZANNE GLUCK… (Head, Motion Picture Literary)
(3) ERIC SIMONOFF… (Head Motion Picture Literary)
(4)  CLAUDIA BALLARD… (Literary)
(5) TRACY FISHER… (Literary)
(6) ERIC LUPFER… (Literary)
(7) BILL CLEGG… (Literary)
THEATRICAL STAGE BROADWAY AGENTS with WME
(8) JOHN BUZZETTI… (Head, Broadway Literary)
(9) JONATHAN LOMMA… (Theatre/Stage Literary)
(10) SUSAN WEAVING… (Theatre/Stage Literary)
WRITE, CYA, DIAL & SMILE.
There is no secret or quick trick to getting a proper agent, who can phone the Development Executives at Production Companies with Studio Deals, or call the Distributors directly and have their phone call accepted… so that your agent can say "How excited he/she is for this new literary talent they have signed" and either desire to "Send over his/her Spec Script" or "Set a Pitch meeting.
Welcome to Hollywood even though you are in New York, or Philadelphia, or Boston, or…
Plus, if you desire more in-depth info on how to Write, Produce or Direct then I look forward helping you with either of my 3 super-affordable Film School Programs ( www.WebFilmSchool.com )
Happy Filmmaking,
Keep Up to date… Join our e-mail list.
http://webfilmschool.us10.list-manage.com/subscribe/post?u=313d0b336735c6d5fbf1a8e9d&id=2c55446523
 *** NO-BULL ***