HOLLYWOOD'S 11 NEW POWER AGENTS! (Want an Agent? Here are a Dozen Millennial Power Brokers with Phone Numbers)
by Dov S-S Simens on October 26, 2017
TOP 11 MILLENNIAL POWER AGENTS
Want an agent? Got an Idea. Got a Script. Need Financing?
Want Money from Apple, Facebook, Netflix, Hulu, Amazon or Microsoft to shoot?
Of course you do.
Then the below list of New Power Agents, twelve in all, compiled by Hollywood's leading trade newspaper, Variety, who are so young they have no idea how a rotary dial telephone works but can tap the Multi-Multi-Billions of production dollars by the above digital networks and platforms, is a must.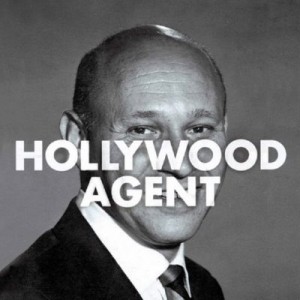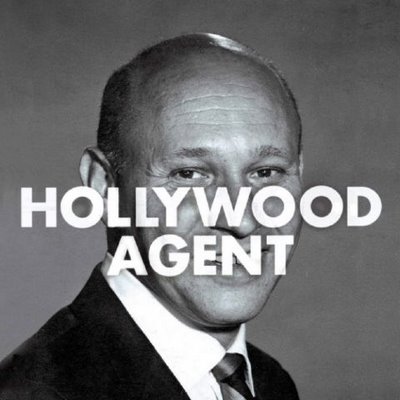 ("With multi-billions of Production Dollars coming from OTT (Over-The-Top) Networks like Apple, Facebook, Microsoft, Amazon & Google a younger millennial age agent is the new norm")
(1st) Ali Barash, 28 
AGENT, DIGITAL MEDIA, UTA (United Talent Agency)
PHONE: 310-285-9000
Address: 9336 Civic Center Dr, Beverly Hills, CA 90210
Since transitioning from ICM's television lit unit to UTA's digital department in 2012, Barash has proven her golden touch for digital media. Clients include Andrew Bachelor (known as Vine's King Bach) and YouTube phenoms JennXPenn and Toby Turner. She's packaged several feature films starring digital talent for distribution on digital platforms, helped negotiate deals for client Just for Laughs to move its billion-views YouTube channel "Gags" to Maker Studios, and helped land the creator of "Action Movie Kid" a film deal at Fox 2000. "My goal is (to get digital talent) to stay in the ecosystem where they built their audience while still being able to make the type of money they would in film or TV."
(2nd) Ben Dey, 33
TELEVISION TALENT AGENT, CAA (Creative Artists Agency)
PHONE: 424-888-2000
Address:  2000 Avenue of the Stars, Los Angeles, CA 90067
Since his 2004 start at CAA as an assistant, Dey's stature at the agency has grown. Within the past 16 months he brokered a deal for Jane Fonda in Netflix's "Grace and Frankie" and for Paolo Sorrentino's "Youth." Dey solidified his role in TV by orchestrating Felicity Huffman's return to ABC with a starring role in "American Crime" and bringing talent to Fox, including Tom Mison ("Sleepy Hollow") and Tom Ellis ("Lucifer"). He also signed Chloe Bennet before she became the star of ABC's "Marvel's Agents of SHIELD." While his clients include A-listers, his favorite phone calls are to newbie thesps. "I love sorting through the material, identifying what the best projects are and then figuring out how to put your clients in the best positions to get those jobs."
TALENT AGENT, CAA (Creative Artist Agency)
PHONE 424-888-2000
Address: 2000 Avenue of the Stars, Los Angeles, CA 90067
Latt began at CAA in 2008 assisting Jack Whigham and Kevin Huvane. In 2012 he was promoted to agent. Since then he's signed Rosamund Pike, Boyd Holbrook, Peter Dinklage and Omar Sy. He also reps Meryl Streep, Stanley Tucci, Julia Roberts, Annette Bening, Glenn Close and Viola Davis. Latt played a key role in signing "The Fault in Our Stars" star Ansel Elgort. His client Alden Ehrenreich is the lead of Warren Beatty's upcoming film and also stars in the Coen brothers' "Hail, Caesar!" Most recently, Latt brokered a deal for Haley Bennett as the female lead in Antoine Fuqua's remake of "The Magnificent Seven" and added Sarah Wright ("Mena") to his list of leading ladies. "The goal for me is to stay curious. It's about looking at anything and everything in all platforms."
(4th) James Farrell, 34 
TALENT AGENT, WME (William Morris Endeavor)
PHONE: 310-285-9000
Address: 9601 Wilshire Blvd, Beverly Hills, CA 90210
Farrell used to be an investment banker. "It was great preparation for what I do," he says. Translation: Farrell knows how to work hard and hustle. In less than four years he helped clients land coveted roles. Case in point: "Impossible" actor Tom Holland recently wrapped Ron Howard's "In the Heart of the Sea" and is set to play the superhero in the next "Spider-Man." Farrell landed newcomer Ben Hardy a key role in 20th Century Fox's "X-Men Apocalypse" and engineered roles for Jack Reynor ("Macbeth"), Riley Keough (Starz's "The Girlfriend Experience") and Karl Glusman ("Nocturnal Animals").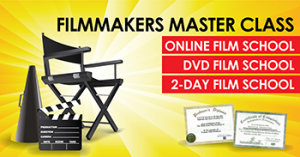 ("Our 20-hour, 30-lesson, affordable film making course ($89-$389) is available at www.WebFilmSchool.com") 
(5th) Eric Garfinkel, 34 
FEATURE LITERARY AGENT, GERSH
PHONE: 310-274-6611
Adress: 9465 Wilshire Blvd, #600, Beverly Hills, CA 90212
Since joining Gersh in 2003 Garfinkel's roster has grown to include rising stars as well as industry vets. Among his clients: "The Equalizer" and "The Lake" screenwriter Richard Wenk; "The Cola Wars" writer-director Robert B. Weide; and Uli Edel, director of History's "Houdini." Additionally, Garfinkel has brokered deals for Ian Helfer ("Year of the Pigskin") and playwright George Brant, whose 2012 play "Grounded" is being adapted into a feature with Anne Hathaway. "Telling someone that they got the job and their life is about to change — those are the top moments of the year."
(6th) Doug Fronk, 40 
TV LIT AGENT, PARADIGM
PHONE: 310-288-8000
Address: 360 N Crescent Dr, Beverly Hills, CA 90210
Fronk is having a great year, thanks to clients Opus Moreschi, the former head writer on "The Colbert Report," now head writer on "Late Night With Stephen Colbert"; and Paris Barclay, director/exec producer of FX's "Bastard Executioner." He helped develop ABC comedy "Black-ish," now in its second season. "When I began as an assistant 10 years ago, it seemed there were just four TV buyers. Now we deal with 40-plus. … The continued expansion of TV choice is a bonus for viewers."
(7th) Kyle Loftus, 26 
LITERARY AGENT, APA (Agency Performing Arts)
PHONE: 310-888-4200
Address: 405 S Beverly Dr, Beverly Hills, CA 90212
Loftus has closed major deals for clients since his promotion to agent two years ago. Among them, Wesley Snipes' foray into TV, three deals for writer Alexis Jolly and the packaging of "In Cold Blood" at the Weinstein Co.. "The biggest challenge ahead will be cutting through the clutter with fresh voices and original story-telling. Ensuring my clients embrace non-traditional platforms and business models as they evolve will be vital to their sustained success."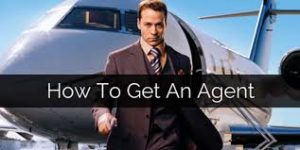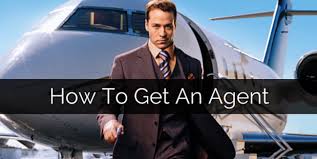 ("Never ever allow the phrase "Don't accept unsolicited manuscripts to 'stop you")
(8th) Craig Mizrahi, 40 
PRODUCTION AGENT, INNOVATIVE ARTISTS
PHONE: 310-656-0400
Address: 10505 10th St, Santa Monica, CA 90401
In his years at IA, Mizrahi has kept adding different types of filmmakers to the roster, expanding the business to repping 10 categories of clients. "We excel by using a proactive approach that crosses all agency departments to find and share the newest information, and to track and distinguish the next generation of writers and directors. This, along with creating and maintaining lasting relationships with potential buyers, yields the results needed to keep our clients at the forefront of their respective crafts."
(9th) Dan Norton, 40 
TELEVISION LITERARY AGENT, ICM PARTNERS (International Creative Management)
PHONE: 310-550-4000
Address: 10250 Constellation Blvd, Los Angeles, CA 90067
His agency career started at ICM and, after a stint at William Morris Agency, Norton re-upped in 2009 following the WMA-Endeavor merger. He reps writers and showrunners of such properties as "Mr. Robot" and "Orange Is the New Black," and made the deal for John Singleton's upcoming "Snowfall." "As the line between TV and film becomes less defined, and as we face new competition in a very cluttered marketplace, we must remember that great content will still rise to the top. When you believe in the content and trust your instincts, you should be able to sell anything."
(10th) Amanda Pecora-Sutphen, 34 
AGENT, PRODUCTION, APA (Agency Performing Arts)
PHONE: 310-888-4200 
Address: 405 S Beverly Dr, Beverly Hills, CA 90212
Pecora-Sutphen moved to APA in 2013 from Montana Artists, and helped jump-start the agency's production division. She's recently packaged four clients on "Black-ish" and closed high-profile deals for several costume designers, production designers and cinematographers. "With a growing number of media platforms, we've seen a trend where department heads of all backgrounds — television to features, high budgets to indie — seem to be fighting for the same content. Agents need to pitch smarter—and listen to their clients' goals while matching their capabilities with opportunities."
(11th) Amber XXXXX Thompson (NO LONGER WITH AGENCY
AGENT, FEATURES, WPA (Worldwide Pictures Agency)
Address: 144 N Robertson Blvd, W Hollywood, CA 90048
Beginning in 2012, Thompson (NO LONGER WITH AGENCY)  played an integral role in expanding WPA's TV department into a separate division. Recently, she's focused on the global film marketplace, working with overseas production entities and clients. "We're at a crossroads as more productions travel outside the U.S. and other countries have built infrastructure to attract large productions. The result will be stronger international communities that will create and develop content for their home markets. By embracing these new filmmakers, I believe we have the potential for a richer cinematic culture."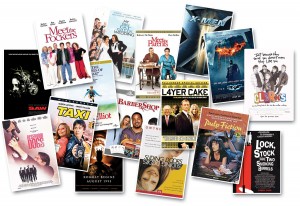 ("Just a cross-section of the films made by graduates of our "2-Day, DVD or Streaming Film School.")
(12th) Tiara Camille Teruel, 29 
MANAGING PARTNER, TWM TALENT AGENCY
PHONE: 310-383-3073
Address: 8271 Sunset Blvd, W Hollywood, CA 90069
Teruel began as an executive assistant at NTA in New York and was quickly promoted during a five-year tenure. In July, she co-founded TWM in Los Angeles, where she books talent on various commercial, music video, print and film projects. "Even though this industry can sometime be very ungrateful and so many are only looking to what's next, I believe it's just as important to look at who's right next to you and the relationships that are keeping you going. I'm a big believer that anything is possible."
(BONUS) Ryan Tracey, 35 
HEAD OF TV PRODUCTION, UTA
PHONE: 310-273-6700
Address: 9336 Civic Center Dr, Beverly Hills, CA 90210
In 2003 Tracey launched his career in the UTA mailroom, became an assistant to agent Pete Franciosa, then left for Paramount Vantage, only to return to UTA in 2007. He made up for lost time by swiftly establishing a TV production division. Tracey's pairings include Victor Hsu with Jill Soloway to co-executive produce Amazon's "Transparent" and d.p. Adam Arkapaw with helmer Cary Joji Fukunaga to shoot the first season of HBO's "True Detective." "I love coming up with strategies for clients and seeing it all through to the end."
The ball is in your court and if a graduate of any of my programs you will know what to do.
Happy Filmmaking…
Dov Simens
XXXXXX
Want Facts not Theory? 
Want to Produce, Write or Direct?
Then my Film Programs (Live, DVD or On-Demand) are affordable and perfect for you.
Fellow graduates from Q Tarantino (Writer-Director) to Will Smith (Producer-Actor) are testimonies to what learning the nuts-and-bolts achieves.
"HOLLYWOOD (2-Day) FILM SCHOOLS" in 2018 are…
… APRIL 21-22, AUGUST 18-19 or December 8-9.
Keep Up to date…
Join our e-mail list.
http://webfilmschool.us10.list-manage.com/subscribe/post?u=313d0b336735c6d5fbf1a8e9d&id=2c55446523
 *** NO-BULL ***