SCREENWRITING DOLLARS (Get Paid to Learn Scriptwriting… 5 Hollywood Fellowships)
by Dov S-S Simens on April 16, 2016
SCREENWRITING FELLOWSHIPS… They are Great.
Hollywood Secret: Shh! Scriptwriting Fellowships & Screenwriting Mentor Programs, offered by major studios and tv networks, are a much better use of your time than applying to Script Contests.
Why?
Simple, 3 Reasons.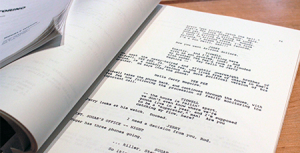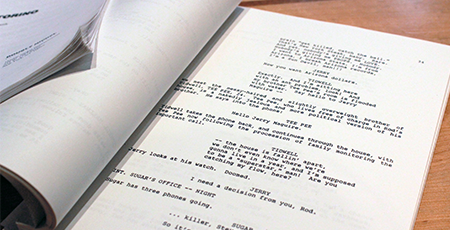 (ONE) If accepted you are paid to learn. I hope you just read "paid to learn".
(TWO) If accepted you many times also get Room-and-Board. I, also hope, you just read "Room-and-Board"
(THREE) If accepted, and graduate, you have established contacts within that studio or network and will likely be hired for either a weekly TV staff writing position or you secure representation and are pitching your Feature Film Projects. I hope you just read "Weekly TV writing jobs".
CAVEAT: Just like the Directors Guild/East (http://www.dgatrainingprogram.org/) and the Directors Guild/West (http://www.trainingplan.org/) offer great paying "Learn to Direct" mentor programs with odds of 1:200 of being accepted the Screenwriting Fellowship Programs also come with chances of acceptance that are poor…
But what else is there to do this week… Give them a shot.
5 WRITING FELLOWSHIPS
(1st) CBS WRITERS MENTOR PROGRAM
http://www.cbscorporation.com/diversity/diversity-institute/writers-mentoring-program/
(2nd) NBC/UNIVERSAL'S WRITERS PROGRAM (aka: TIPS, "Talent Infusion Program")
http://www.nbcunitips.com/writers-on-the-verge/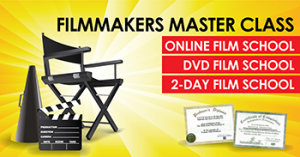 (Please let me help. Any of my 3 Master Classes ("Live", "DVD" or "Streaming") at www.WebFilmSchool.com will give you a solid script writing foundation to feel comfortable to apply) 
(3rd) WARNER BROS TV WRITERS WORKSHOPS
http://televisionworkshop.warnerbros.com/
(4th) SUNDANCE SCREENWRITERS LAB
http://www.sundance.org/programs/feature-film#labs
(5th) WALT DISNEY/ABC WRITERS PROGRAM
http://www.abctalentdevelopment.com/writing_program.html
5 MORE SCREENWRITING FELLOWSHIPS
The phrase is "you can a lead a horse to water but you can't make him drink".
My apologize for I do not mean to compare you, actually you & your screenwriting desires, with a horse but the point is "if you do some of the legwork the end result will be much more productive for you and your scriptwriting and filmmaking career".
Therefore, please Google "SCREENWRITING FELLOWSHIPS" and "WRITING FELLOWSHIPS" or merely "DISNEY SCREENWRITING FELLOWSIP" or pick any network or studio and add SCRIPTWRITER FELLOWSHIP"… and you will get an even better list that will even include 7-10 (Nicholl, Austin, etc) of the 200-300 screenwriting competitions that have true merit.
BBC & BAFTA SCRIPT MENTOR PROGRAMS
Yo England. Don't feel left out. The BBC and BAFTA also have Screenwriting Fellowship and paying Script Mentor programs… Google, find the details, get one of my 3 Film Schools, learn quickly and apply…
Happy Filmmaking,
Dov Simens
 xxxxxxx
POWER FILM SCHOOL (Master Filmmaking in 16-Hours…Why Wait?)
Want to Produce, Write, Direct?  Want facts… not theory?
Then my 3 film programs are affordable & perfect for you…
$89-$389. Live, DVD & Streaming Formats.
(No-Theory. No-Bull… Just Honest Info)
Keep Up to date… Join our e-mail list.
http://webfilmschool.us10.list-manage.com/subscribe/post?u=313d0b336735c6d5fbf1a8e9d&id=2c55446523
 *** NO-BULL ***