TOP 20 GLOBAL FILM GRANTS (#4, 8, 11 & 18 are best for USA Filmmakers)
by Dov S-S Simens on March 11, 2017
FEATURE FILM GRANTS
Film Grants, some people call them Movie Grants, foolishly thought of as free money (maintain 100% equity) for Movies, Documentaries, Web Series or other Digital Media platforms are nice to know about but on the most part, if trying to finance a $300,000 to $3,000,000 Low-Budget or Independent Feature Film, are not worth the time, paperwork and process it takes to simply apply… never the less obtain (just my opinion)…. but it does happen.
Thus, since it does happen, permit me to give you a list (see below) of 20 Feature Film Grant programs worldwide that have merit and, in future posts, I will post lists of Documentary, TV, Short Film & Women Grants along with a list of Writing Scholarship programs.
Now the Feature Film Grant list (see below) but first a note on what to do with the list.
FILM GRANT PROCESS
First, peruse the list (see below) obtained from a superb site "www. FilmDaily. tv"
Second, read FilmDaily's basic points for each grant.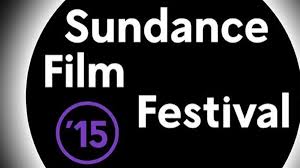 (Film grants garner a lot of talk but end result, other than Sundance's program, is they're rarely worth the time and energy.)
Third, google the specific grant you are interested in, go to it's website, get the specific details (amounts, qualifications, references, etc) for the application process.
Fourth, do as stated (Caveat: never-ever hire anyone to get you a film grant) and apply.
Now, the list.
TOP 20 GLOBAL FEATURE FILM GRANTS
ONE… "MOVIES THAT MATTER" (Grants of $25,000 Max for projects with budgets under $75,000)
DEADLINE: 16 APRIL, 2017
http://www.filmdaily.tv/grants/movies-matter
TWO… "RESOLUTION FILMMAKERS STUDENT GRANTS" (Must be submitted by your Professor, with proof of student status)
DEADLINE: 1 MAY, 2017
http://www.filmdaily.tv/grants/resolution-filmmakers-student-grant
THREE… "AIDE AUX CINEMAS DU MONDE" (French, Supports 50 projects/year, for Features with budgets under $1,500,000, $300K for Pre-Production & $75,000 for Post-Production)
DEADLINE: 9 MAY, 2017
http://www.filmdaily.tv/grants/aide-aux-cin%C3%A9mas-du-monde
FOUR… "WOMEN-IN-FILM / NETFLIX" (Mostly Finishing Funds, $1,000-$25,000, to Qualify must have completed 90% of Principal Photography)
http://www.filmdaily.tv/grants/women-film-netflix-finishing-fund
DEADLINE: 17 JUNE, 2017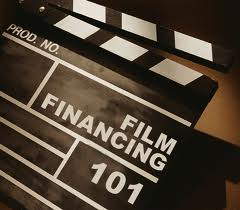 (80% of film grants only offer $10-25K and alleged consulting that they claim is valued at $20-$100K)
FIVE… "SCREEN AUSTRALIA FEATURE FUND GRANTS" (For Aussie Industry Professionals, Distributor or Broadcaster should be aboard)
http://www.filmdaily.tv/grants/screen-australia%E2%80%99s-feature-film-production-program
DEADLINE: 18 JUNE, 2017
SIX… "HUBERT BALS FUND" (Over $1,000,000 Available, but for 60-100 projects/annum)
http://www.filmdaily.tv/grants/hubert-bals-fund
DEADLINE: 28 JULY, 2017
SEVEN… "CROSS ROADS CO-PRODUCTION FORUM" (For the Balkans & Central Europe nations, Promoted by Thessaloniki Film Festival)
http://www.filmdaily.tv/grants/crossroads-co-production-forum
DEADLINE: 30 JULY, 2017
EIGHT… "ROY DEAN GRANT" (3 Grants/year. Budgets under $500,000, Grant is $30 in In-Kind Services)
http://www.filmdaily.tv/grants/roy-dean-grantfrom-heart-productions-grant
DEADLINE: 8 SEPTEMBER, 2017
NINE… "FILM INDEPENDENT (aka: FIND) GRANT" (From the Alfred Sloan Fund, given to a Fast Track participant, 1/year at $20,000)
http://www.filmdaily.tv/grants/film-independent
DEADLINE: 10 SEPTEMBER, 2017
TEN… "CineMart CO-PRODUCTION MARKET GRANT" (In Rotterdam, gifts small grants to about 20 projects/year)
http://www.filmdaily.tv/grants/cinemart-co-production-market
DEADLINE: 11 SEPTEMBER, 2017
ELEVEN… "INDEPENDENT FILMMAKER PROJECT" (Development Funds for Feature Film Projects with budgets under $3,000,000)
http://www.filmdaily.tv/grants/independent-filmmaker-project
DEADLINE: 30 NOVEMBER, 2017
TWELVE… "NATIONAL FILM BOARD OF CANADA FILMMAKER'S ASSISTANCE PROGRAM" (Grant is not cash but Technical Assistance valued at $3,000-$5,000
http://www.filmdaily.tv/grants/national-film-board-canada-filmmaker-assistance-program
DEADLINE: 3 DECEMBER, 2017
THIRTEEN… "NATIONAL ENDOWMENT FOR HUMANITIES FUND"  (Grants for Film, TV, Radio & Podcasts)
http://www.filmdaily.tv/grants/neh-media-production-grants
DEADLINE: 3 JANUARY, 2018
FOURTEEN… "PANAVISION'S NEW FILMMAKER PROGRAM" (Grants are in the form of loaned Camera Packages)
http://www.filmdaily.tv/grants/panavision%E2%80%99s-new-filmmaker-program
DEADLINE: 8 JANUARY, 2018
FIFTEEN… "NEXTPIX FIRST PIX CROWDFUNDING" (Cash grants for first Feature Film Projects with budgets under $250,000)
http://www.filmdaily.tv/grants/nextpixfirstpix-crowdfunding-grant
DEADLINE: 17 JANUARY, 2018
SIXTEEN… "CREATIVE CAPITAL FUND"  (Awarded $40,000,000 for 642 Artists, to include filmmakers, to complete their projects)
http://www.filmdaily.tv/grants/creative-capital
DEADLINE: 5 FEBRUARY, 2018
SEVENTEEN… "SUNDANCE/SLOAN COMMISSIONING GRANTS"  (This is the Sundance Institute's Feature Film Program, for 30 years it has assisted over 400 projects)
http://www.filmdaily.tv/grants/sundancesloan-commissioning-grant-fellowship
DEADLINE: 10 FEBRUARY, 2018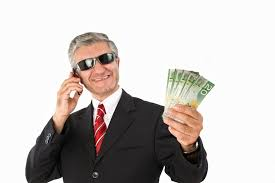 (Best way to fund your film, other than grants, is the way taught at our "2-Day", "DVD" or "Streaming Film School" ( www.WebFilmSchool.com ) where you learn Studio Deals, Foreign Pre-Sells, Pitching Networks, Private Placements, Crowd Funding, Product Placement dollars and 18 Film Revenue Pre-Sales.)
EIGHTEEN… "SAN FRANCISCO FILM SOCIETY" (Grant for San Francisco based Feature Films called the "SFFS / KRF Filmmaking Grant" for feature films with human rights, gender & sexual identity themes)
http://www.filmdaily.tv/grants/sffskrf-filmmaking-grant
DEADLINE: 14 FEBRUARY, 2018
NINETEEN… "VISIONS SUD EST FUND" (Swiss based but feature film must be in Latin America, Africa or Eastern Europe, Grants is at 30% of production budget and must be shot in that nation"
http://www.filmdaily.tv/grants/visions-sud-est-fund
DEADLINE:  27 FEBRUARY, 2018
TWENTY… "WORLD CINEMA FUND PRODUCTION GRANT"  (Germany based,  80,000 Euro/project with budgets of 200,000-1,000,000 Euros)
http://www.filmdaily.tv/grants/world-cinema-fund-production-grant
DEADLINE: 2 MARCH, 2018
FILM GRANT CONCLUSION
It's easy to say when you're young and naive "My movie's subject is spiritual… The world needs it's message… I'll get a grant".
However, anyone, with power in Hollywood will tell you "If you want to send a message call Western Union… Want to make something spiritual go to an Ashram…We're in the business of Renting Seats, Selling Candy & Delivering Eye Balls".
My humble opinion (just my opinion) is looking for grants, preparing for a grant (forms, referrals, demos, experience, proof-of-need, etc.) and applying… for the amount of money that you can achieve, compared to the work, time and costs translates into… is-it-worth-it? … (again, just my opinion)
When, for the same amount of time (6-8 months) you can either drive for Uber/Lyft or put in 20-hours/week at Starbucks, save $10-20K and make your No-Budget Feature (1-weekend shoot, real time, 2 iPhones, Sync Sound & 5 Crew) or partner with a buddy Co-Producer with a wealthy dad and make a Micro-Budget Feature Film (1-week shoot, 10 pages/day schedule, 2 Reds, Sync Sounds & 8 Crew) for $40K that displays your talent and work ethic.
For all the No-Budget, Micro-Budget or Low-Budget Filmmaking secrets & tricks needed to launch your career please attend either my "2-Day Film School" (April 8-9, Aug 19-20 or Dec 9-10, 2017), "DVD Film School" ($249) or "Streaming Film School" ($89).
Happy Filmmaking…
Dov Simens / Creator DVD, 2-Day & Streaming Film Schools
XXXXXX
20-HOUR (Live, DVD or On-Demand) FILM SCHOOL 
Want facts not theory… Then my Film Schools ($89-$389) are perfect.
Enroll. Graduate. Write. Produce. Direct.
Next "HOLLYWOOD (2-Day) FILM SCHOOL" sessions are April 8-9, 2017 or August 19-20, 2017.
Keep Up to date…
Join our e-mail list.
http://webfilmschool.us10.list-manage.com/subscribe/post?u=313d0b336735c6d5fbf1a8e9d&id=2c55446523
 *** NO-BULL ***