WRITING GREAT DIALOGUE (Part 2: David Mamet Secrets & Tricks)
by Dov S-S Simens on July 9, 2015
David Mamet is a Great Dialogist & You can't have a Great Script without Great Dialogue.
There are two contemporary masters of great dialogue.
David Mamet for Movie Screenplays.
Aaron Sorkin for TV/Cable Teleplays.
They just seem to know how people talk.
10 DIALOGUE TRICKS FROM THE MASTER… "Mr Mamet"
The following article from "ScriptShadow" is a great conversation with David Mamet who outlines his 10 top Dialogue Writing Musts.
ONE: Speak & Say Something
TWO: Dialogue must show Character
THREE: Ask & Receive
FOUR: Monologues Must be Specific
FIVE: Postpone a Question's Answer
SIX: Conflict. Conflict… and Conflict.
SEVEN: Phrase Exercise
EIGHT: Always have a Negative Talker
NINE: Liar Liar is Better Better
TEN: Always Talk from an Angle
The Article (Click Below)
http://scriptshadow.net/10-screenwriting-tips-from-glengarry-glen-ross-all-dialogue-tips/
READ & COMMENT… Share, Share, Share
Now, give 2-3 of your Secrets & Tricks to getting Great Dialogue.
Share Dialogue Secret #1 __________
Share Dialogue Secret #2 __________
Share Dialogue Secret #3 __________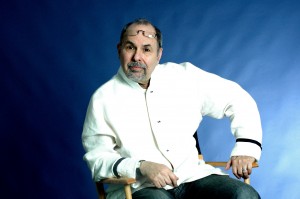 Dov S-S Simens / Dean / Hollywood Film Institute
If questions,,, my NO-BULL "Streaming", "DVD" and "Live" Film Schools are available at www.WebFilmSchool.com.
Happy Filmmaking
Keep Up to date… Join our e-mail list.
http://webfilmschool.us10.list-manage.com/subscribe/post?u=313d0b336735c6d5fbf1a8e9d&id=2c55446523
 *** NO-BULL ***