WRITING GREAT DIALOGUE (Part 3: THE 10 Rules & "10-3")
by Dov S-S Simens on July 10, 2015
GREAT DIALOGUE: LESS IS MORE
RULE #3: "10-3" is KISS (aka: Less Is More)
The 10-3 Rule clearly states and explains the "10-3" Rule which is do not use more than 10 words of dialogue for every 3 sentences a character speaks.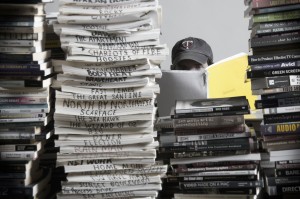 KISS: Keep It Simple Stupid.  When we talk to each other we have short sentences, no monologues and rarely allow each other to finish a sentence.
10 Words over 3 Sentences.
For more depth on the 10-3 Rule and 9 other Rules please read the attached excellent article below.
10 EXCELLENT DIALOGUE WRITING RULES (must read)
Below is an excellent Screenwriting Website ("www.whatascript.com") that has numerous lists on the DOS & DON'TS
Below is a list, from them, of the 10 RULES for DIALOGUE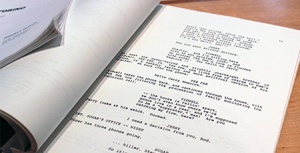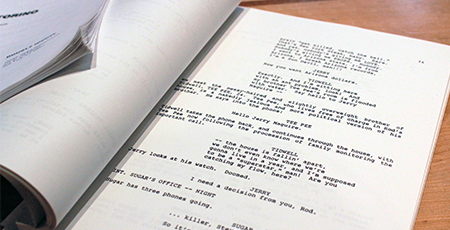 RULE #1: The Golden rule
RULE #2: Think Different
RULE #3: 10-3 Guideline (KISS)
RULE #4: Cross Your T's
RULE #5: Keep It or Toss It
RULE #6: Face the Challenge
RULE #7: Know Your Character
RULE #8: Make A+ Characters
RULE #9: Pros Use Subtext (You to)
RULE #10: Fire Bob & Friends
THE ARTICLE (Click Below)
http://www.whatascript.com/movie-dialogue.html
READ & COMMENT… Share, Share, Share
Now, give 2 of your Rules for Great Dialogue.
Share Dialogue Rule #1 __________
Share Dialogue Rule #2 __________
Dov S-S Simens / Dean / Hollywood Film Institute
If questions,,, my NO-BULL "Streaming", "DVD" and "Live" Film Schools are available at www.WebFilmSchool.com.
Happy Filmmaking
Keep Up to date… Join our e-mail list.
http://webfilmschool.us10.list-manage.com/subscribe/post?u=313d0b336735c6d5fbf1a8e9d&id=2c55446523
 *** NO-BULL ***