1,500+ HOLLYWOOD AGENTS (Packaging, Talent or Literary. How to Get One)
by Dov S-S Simens on March 22, 2018
THE HOLLYWOOD AGENTS: THE BIG 6
Yes you need an agent…an agent that gets phone calls returned, that believes in you, loves your ideas and specializes in the craft that you or your projects are in, such as… Talent, Literary, Packaging, Movie, TV, Non-Scripted, Music, Culinary, Sport, Speaker, Comics, Lectures, Commercials, VOs, Editing, Cinematography, Visual Effects, etc.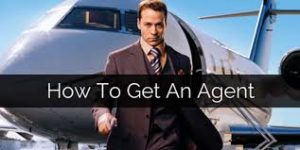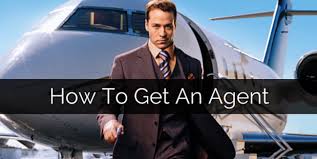 (The "Big 6" agencies, totaling over 1,500 agents, are WME, ICM, CAA, APA, UTA & Paradigm.) 
Now, cutting-to-the-chase here are the leading agencies in Hollywood, nicknamed the "Big 6", and if you Google-Bing them with phrases like "talent agent", "literary agent", "non-scripted agent", etc. you will get the specific names of agents you are about to target.
Once armed with the specific name of a "Big 6" agent, and you know some of his/her clients, it is now up to you to find a way to get a 1-minute one-to-one for your first pitch.
Everyone, now successful, has a different story of how they got their first agent with their first pitch…
What is your story going to be?
Now the "Big 6".
HOLLYWOOD AGENTS ("The Big 6")
1. CREATIVE ARTIST AGENCY (aka: "CAA")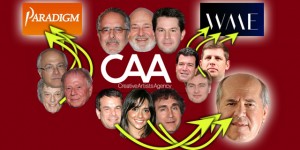 ("CAA has over 1,000 agents. Surely there is one for you.")
2. INTERNATIONAL CREATIVE MANAGEMENT (aka: "ICM")
3. WILLIAM MORRIS ENDEAVOR (aka: "WME")
4. UNITED TALENT AGENTS (aka: "UTA")
5. AGENCY PERFORMING ARTISTS (aka: "APA")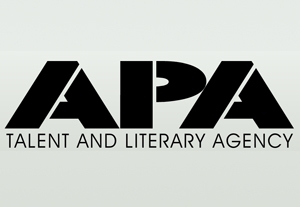 ("APA" packages (see below) include "Rosanne" & "Home Alone".)
6. PARADIGM TALENT AGENCY
https://www.paradigmagency.com/
Now, with a list of agents, focus on the type you want and find a way of getting your first call answered.
Personally, I have a WME packaging (see below) agent specializing in non-scripted tv presenting four reality series ("Baby Spielberg", "RockU", "ChickFliXXX" & "First Job") I created along with a 40-Episode "Film School" for Netflix, Facebook, Amazon or Google…   and 26 years ago I got my first agent by paying a maid to leave a script (mine) under the pillow of a studio exec, who called me irate but then gave me the name of an agent…just to get rid of me.
Now get one on the phone and as I said, "everyone has a story on how they got their first agent".
What is your story going to be?
TALENT, LITERARY or PACKAGING AGENT?
Which one is for you?
If you're an actor you want a talent agent.
If a writer you want a literary agent.
If a producer or director you want a packaging agent.
Packaging Agent? What's a Packaging Agent?
Packaging Agents are part of large agencies, like the 6 above, who, within their agency represent Actors, Writers, Directors, Cinematographers, Production Designers, Editors, Composers, etc. And with all the talent that agency has, they can actually put together an entire project (Writer, Actors, Director, Cinematographer, Editor, etc.) that is 100% ready-to-go and present it directly to the studios and networks.
A talent agent or literary agent earns 10%.
A packaging agent earns 5%.
However, the 5% packaging fee is 5-10 times bigger than the 10% talent fee.
Permit me to explain:
If the project has 3 established actors (paid $100,000, $500,000 & $1,000,000 for Total $1,600,000) , a screenwriter (paid $200,000), and a director (paid $500,000) then 10% of $2,300,000 ($1,600,000/Talent + $200,000/Script + $500,000/Director) is $230,000.
However, the entire package (aka: The Movie), with a budget of $25,000,000, if sold to a studio (Warner, Paramount, Sony, etc) with the agent's 5% ($25,000,000 x 5%) becomes $1,250,000.
One Packaging Agent gets $1,250,000 whereas 3-5 Talent/Literary Agents combined only get $230,000.
I believe you see the financial incentive with getting represented by an agent who can package (ready-to-go) your project… which each of the above 6 are.
But you say "you're an actor and just want representation to get acting parts"… OK.
TALENT AGENTS & ACTORS
Since my expertise lies in Producing, Budgeting, Writing, Directing, Shooting, Distributing, Financing, etc. and not Acting I aggregated 5 articles (see below) on the subject of "How to Get an Agent… a Talent Agent".
Click, Read & Enjoy.
HOW TO GET A TALENT AGENT
(5 ARTICLES)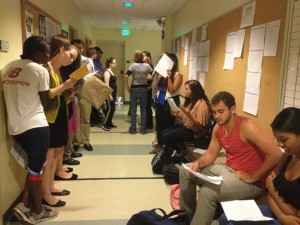 ("You, as an actor, need an agent who gets you a "Cattle Call" and oversees two "Call Backs".)
A. "6 WAYS TO FIND TALENT AGENT"
https://www.backstage.com/advice-for-actors/backstage-experts/6-ways-find-best-agent-you/
B. "HOW TO GET AN ACTING AGENT: SURVIVAL GUIDE"
https://actingplan.com/how-to-get-an-acting-agent/
C. "HOW TO CONTACT ACTING AGENTS"
http://www.stagemilk.com/how-to-contact-acting-agents/
D. "TIPS FOR WRITING E-MAILS & LETTERS TO AGENTS"
https://actorsandperformers.com/2014/08/if-in-doubt-rules-for-letter-and-email-writing11
E. "HOW TO PITCH YOURSELF TO AN AGENT VIA E-MAIL"
https://actorsandperformers.com/2014/08/if-in-doubt-rules-for-letter-and-email-writing11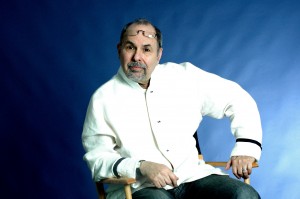 ("For honest info, not film school theory, I hope to see you at my next 2018 "2-DAY FILM SCHOOL" sessions in Hollywood"… www.WebFilmSchool.com")
Happy Filmmaking
Dov S-S Simens
XXXXXX
PRODUCE-WRITE-DIRECT… WHY WAIT? 
Want facts, Not theory?
Then pick one of my affordable film programs.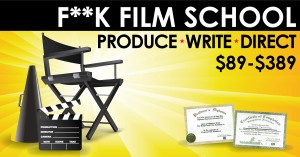 Next 2018 "HOLLYWOOD (2-Day) FILM SCHOOL" sessions are…
APRIL 21-22, 2018…
AUGUST 18-19, 2018…
DECEMBER 8-9, 2018…
Join our E-Mail list… Stay up to Date.
http://webfilmschool.us10.list-manage.com/subscribe/post?u=313d0b336735c6d5fbf1a8e9d&id=2c55446523
*** NO-BULL ***