HOLLYWOOD SMALL LICENSED AGENTS (25 Literary Talent Agents)
by Dov S-S Simens on November 28, 2016
HOLLYWOOD POWER AGENCIES
There are 7 mega powerful Hollywood agencies, with 50-200 agents each for Writers, Directors, Filmmakers, Actors, Singers, Comics and Speakers, that more than likely will not either take your phone call or accept your unsolicited manuscript.
They are…
(1) Agency for Performing Artists (APA) at 310-888-4200.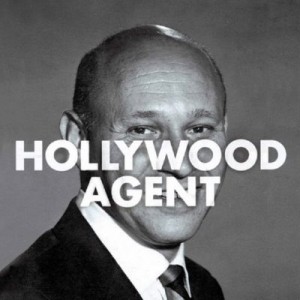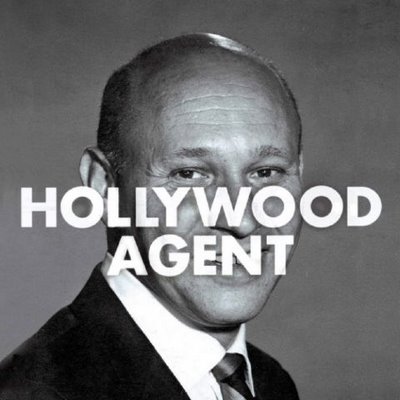 (Make sure your script is typed in the correct format…. Use either Final Draft, Celtx, MovieMagic or Scrivener screenwriting software.)
(2) Creative Artists Agency (CAA) at 424-888-2000
(3) The Gersh Agency (TGA) at 310-274-6611
(4) International Creative Management (ICM) at 310-550-4000.
(5) Paradigm Agency at 310-288-8000.
(6) United Talent Agencv (UTA) at 310-273-6700.
(7) William Morris Endeavor (WME) at 310-285-9000
They likely will not accept you as a client, unless you are referred by an Entertainment Attorney, Film Financier or Executive Producer with whom they have already profited or from one of their in-house famous Actors or celebrity Directors.
However, who might answer your phone call and possibly read your script or look at your headshot are the smaller, but licensed, Hollywood Agents.
Hollywood agencies come in 3 sizes.
(A) POWER AGENCY: 50-200 Agents
(B) BOUTIQUE AGENCY: 10-20 Agents
(C) SMALL LICENSED AGENCY: 3-5 Agents
HOLLYWOOD SMALL LICENSED AGENTS
Two weeks ago I gave a list of the 7 Power Agencies (50-200 agents) and last week I gave a list of 15 boutique Hollywood Agencies (10-20 agents) and below is a list of 15 small, but licensed, Hollywood literary agencies with 3-5 agents each.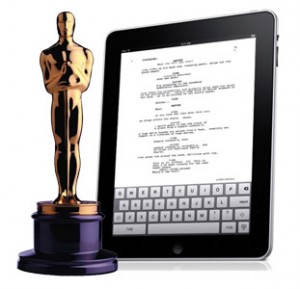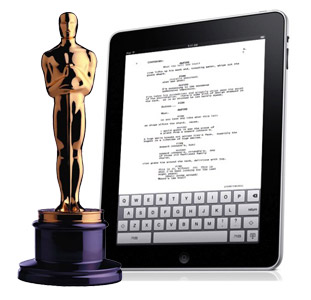 (Make sure, besides using proper screenwriting software, that due to agents and script readers allegedly only read 10-pages. Thus, grab make sure your script hooks the reader instantly on page 1.)
The saying is "You can lead a horse to water but…."
Thus, the agent list contains just the the agency name with street address and it is up to you to Google their phone numbers, websites and writers' agents' name.
(1) AFFINITY ARTISTS AGENCY,
Address: 5455 Wilshire Blvd, Suite 1010, Los Angeles, CA 90036
(2) ALLENSWORTH ENTERTAINMENT,
Address: 468 North Camden Drive, Suite 349B, Beverly Hills, CA 90210
(3) AMERICAN MEDIA ARTISTS,
Address: 4830 Encino Ave, Encino, CA 91316
(4) ARTIST INTERNATIONAL,
Address: 9107 Wilshire Blvd, Suite 600 Beverly Hills, CA 90210
(5) BRANT ROSE AGENCY,
Address: 6671 West Sunset Blvd, Suite 1584-B, Los Angeles, CA 90028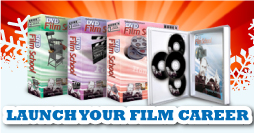 (Our "DVD FILM SCHOOL" is the perfect gift for yourself or a Filmmaker or Screenwriter you know… Happy Holidays… www.WebFilmSchool.com)
(6) CAREER ARTISTS INTERNATIONAL,
Address: 11030 Ventura Blvd, Suite 3, Studio City, CA 91604
(7) FEATURED ARTISTS AGENCY,
Address: 6210 Wilshire Blvd, Suite 311, Los Angeles, CA 90048
(8) IDEAL TALENT AGENCY,
Address: 10806 Ventura Blvd, Unit 2, Studio City, CA 91604
(9) KOHNER AGENCY,
Address: 9300 Wilshire Blvd, Suite 555, Beverly Hills, CA 90212
(10) KOZLOV LITERARY REPRESENTATION,
Address: 16000 Ventura Blvd, Suite 1000, Encino, CA 91436
(11) LEWIS & ASSOCIATES,
Address: 2506 Fifth St, Suite 766, Santa Monica, CA 90405
(12) MARTY SHAPIRO MANAGEMENT,
Address: 1010 Lexington rd, Beverly Hills, CA 90210
(13) METROPOLITAN TALENT AGENCY,
Address: 5405 Wilshire Blvd, Suite 218, Los Angeles, CA 90036
(14) PRICE LITERARY AGENCY,
ADDRESS: 14044 Ventura Blvd, Suite 201, Sherman Oaks, CA 91423
(15) SCHECHTER COMPANY,
ADDRESS: 9460 Wilshire Blvd, Suite 300, Beverly Hills, CA 90212
SUBMIT SCREENPLAYS FOR SALE: Protect Your Script
Remember to CYA. Write your script. Register it first with the WGA (Writers Guild of America). Copyright it next with the LOC (Library of Congress).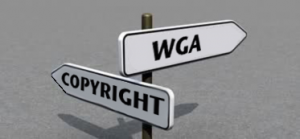 (Registering a screenplay costs about $25. Copywriting a screenplay costs $45 to $65.) 
Now, you have created something and with the registration receipt and copyright confirmation, both dated, you have proof on the date you created.
Once you have written, registered & copyrighted then, and only then, can you call or write to contact a literary agent to setup pitch meetings and hopefully have your script optioned by an established production company.
Happy Filmmaking,
Dov Simens (creator, 2-Day, DVD & Streaming Film Schools)
XXXXXX
16-HOUR FILM SCHOOL 
Want facts not theory… Then my Film Schools ($89-$389) are perfect for you.
Enroll. Graduate. Write. Produce. Direct.
Next "HOLLYWOOD (2-Day) FILM SCHOOL" sessions are December 10-11, 2016 or April 8-9, 2017.
Keep Up to date…
Join our e-mail list.
http://webfilmschool.us10.list-manage.com/subscribe/post?u=313d0b336735c6d5fbf1a8e9d&id=2c55446523
 *** NO-BULL ***