6 HOLLYWOOD CASTING DIRECTORS… Who Actually Cast
by Dov S-S Simens on May 15, 2015
HELLO ACTORS:
Remember, You are Unique. No one looks like you.
IMPORTANT: Please-Please make those Headshots "look like you"… Not like how "you'd like to look".
Now, got your headshot. It shows that you are unique and original… not just another guy with a "6 pack" or girl with 36DDs
Let's get your headshot to Hollywood Casting Directors.
But the real ones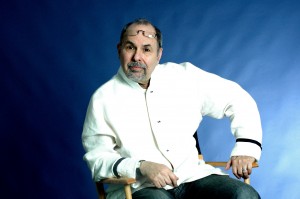 Here is a list of 6 real Casting Directors.
ONE: BRUCE NEWBERG CASTING
606 N Larchmont Blvd, Suite 311, Los Angeles, CA 90064
ATTN: Ani Avetyan
TWO: RALEIGH STUDIOS
650 N Bronson Ave, Pickford Bungalow, Los Angeles, CA 90004
ATTN: Elizabeth Barnes
THREE: WARNER BROS
4000 Warner Blvd, Bldg 28, Suite 2100, Burbank, CA 91522
ATTN: Brett Benner
FOUR: CBS STUDIOS
10201 Pico Blvd, Bldg 310, Room 304, Los Angeles, CA 90064
ATTN: Juel Bestrop
FIVE: BIALY THOMAS CASTING
5933 West Slauson Ave, Suite 201, Culver City, CA 90230
ATTN: Sharon Bialy
SIX: E! Entertainment
5750 Wilshire Blvd, Los Angeles, CA 90036
ATTN: Melissa Bilchik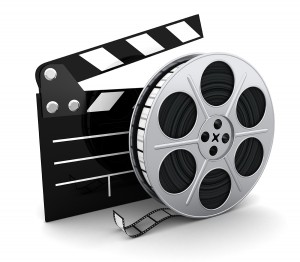 I would of given you their phone numbers or e-mail but knew that you'd do a token call or some done query e-mail asking what are they looking for (which by-the-by know one knows) and wouldn't receive the "Oh where have you been all our life response" and then quit.
Above are the addresses.
Take the headshot that spent so much money and time getting. Put it in an envelope, put the envelope in your car, sit in the driver's seat and drive to the office.
Once inside learn to be a "Pleasant Pain In The Ass".
Drop off your headshot. be polite and notify them (very politely) that you'll be back next week.
Next week notify them (very politely) that you'll be back next week.
It's a numbers game… Eventually, there is going to be a part that is perfect for exactly the way you look.
Keep Up to date… Join our e-mail list.
http://webfilmschool.us10.list-manage.com/subscribe/post?u=313d0b336735c6d5fbf1a8e9d&id=2c55446523
 ***** NO-BULL *****