ATTN: WRITERS & PRODUCERS: 5 Networks & Oprah that Program for Women. (#4 is your best bet)
by Dov S-S Simens on February 2, 2016
CABLE-FOR-WOMEN IS WHERE OPPORTUNITIES ARE
Women are great Producers. Women are great Writers. Women are great networkers. Women are great listeners… and women can be great Directors once they've proven it. And their is no Glass Ceiling if you go to who programs and buys for women.
Let's assume: You're a woman. You have a great idea for a TV series or a TV OTO (One Time Only) movie or show that you either want to Produce, or if script written, want to sell, or want to merely "pitch the idea" and write & produce it… and it is exactly what women want to see.
Why? Because you're a woman and you know what you want to see.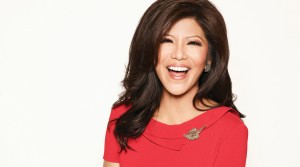 (Julie Chen, has an idea. Julie Chen can pitch the project to a cable network…. Now how about you?)
Okay, you're a woman. Okay your idea is great but you are not Julie Chen… Then (A) make sure you own (ideas are not owned, but write the Script or, at least Treatment, and register it, then you own something with proof-of-creation) and stop this poor-me Glass Ceiling rhetoric and pitch it to who buys projects for-and-about women.
The "Big 6" Theatrical Distributors (Warners, Paramount, Sony, 20th, Disney, etc) only make 12-15 movies/year. The Mini-Major Distributors (Lionsgate, Miramax, Weinsteins, etc) are good for 7-8 movies/year. This is not a lot of projects.
Now let's take a cable network. They program 24 hours/day everyday of the year…. that's over 8,000 hours of programming.
A Movie Studio oversees 7-15 projects/year…. that's only 15-30 hours of programming.
A cable network oversees 120-150 projects with 2,500-4,000 hours of programming/year.
Get the point. If looking for a job or to place a project? Cable networks are an excellent place to start.
Let's assume you're tired of these guy targeted reality shows on "Discovery Network" or "History Network", or "Military Channel", or "Velocity Channel", or "Hunting Channel" or "Outdoor Channel" or even "ESPN" and you have a great shopping, cooking, fashion, health or family oriented reality series that hasn't been done.
Then pick up the phone & pitch it…. but don't pitch it to a network that programs for men… pitch it to a network that programs for women.
CABLE PRODUCING CRASH COURSE:
Own It. Prove It. Pitch It. Shingle it….
Let's say you have a great idea.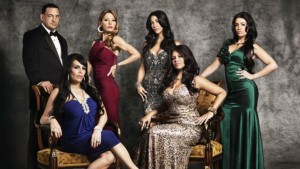 ("Mob Wives", like "Real Housewives", is a great female reality series that guys might even watch. Let's assume you own "Mormon Mommas", or "Jehovah Jezebels" or "Baby Bimbos"  and want to pitch it)
(1A) OWN SOMETHING: An idea is not good enough. If you are Oprah an idea is good enough… If you are Julie (Moonves) or even Megan (Kelly) an idea (Mormon or Jehovah yadda-yadda) might be (focus on "might be") good enough.
But "you", you-are-you, and you are not Julie, you are not Megan and definitely you are not Oprah… and you will absolutely need more than a thought (aka: idea)… you will need to own something.
(1B) OWN SOMETHING: Either option a topical true story (aka: own it exclusively for a set period of time) like "The Donald's Wife" or "Supreme Court Mistress", or at least a script that you wrote or hired a writer to write, but the Contract-For-Hire, states that you own it.
(2) PROOF OF OWNERSHIP: Don't just own it… you must be able to prove you own it… This is simple. Register it (WGA). Copyright it (LOC). Contract it (Writer-for-Hire)
(3) PITCH: Realize you are a first-timer (you are not Julie or Megan) and, although your idea is great, you have no (A) visibility or marketability to you and (B) no track record of proving you can deliver, if funded, on-time and on-budget… Thus you must partner with someone who has that credibility to pitch to the networks. This is called "Shingling".
(4A) SHINGLE: Partner with an established production company (Julie's or Megan's) that has produced & delivered, without going over budget, your idea (that you own), come to an accord and allow them to pitch it to the proper network buyers.
(4B) PRODUCTION PARTNERS: To get a list of who you want to "pitch" in hopes of "shingling" so that they will "pitch" to the network in hopes of funding, simply watch that cable network for 72 hours and make a list of 10-12 Production Companies that have produced series or OTO Specials.
Now, armed with (A) your idea that you own and have proof of ownership (B) partner with an establish tv/cable production company (C) wait for them to "pitch" and hopefully (D) get pilot approval and you are now a (E) Co-Producer.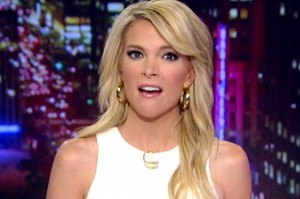 (Megan Kelly has an idea. Megan Kelly will pitch if her idea needs small money or partner with a production company, if her idea is expensive, that makes 8-12 episodes tv series and pitch the idea to a network…. Now how about you?) 
Congratulations. You are now in the industry. Any new thoughts or ideas. Now, armed with a Co-Producer credit on a tv/cable series that got made you can now have enough credibility to have a proper agent (CAA, ICM, WME, UTA, etc.) and pitch your second idea.
8 CABLE NETWORKS THAT BUY FOR WOMEN
(ONE) A&E NETWORK: 235 East 45th Street, New York, NY 10017
TEL: 212-210-1400)
ATTN: Robert Sharenow (VP, Alternative Programming) or Tana Jamieson (VP, Drama Programming
(TWO) ABC FAMILY CHANNEL: 3800 West Alameda Ave, Burbank, CA 91505
TEL: 818-560-1000
ATTN: Michele Walanz (VP, Head Creative Affairs) or Tom Zappala (if made, VP, Acquisitions)
(THREE) DISNEY CHANNEL: 3800 West Alameda Ave, Burbank, CA 91505
TEL: 818-569-7500
ATTN: Scott Garner (VP, Programming) or Richard Loomis (VP, Marketing & Creative)
 (Can Shondra Rhimes, creator of "Grey's Anatomy", "Scandals", "Get Away with Murder", etc., pitch a thought (aka: idea) and get network financing? Absolutely Yes. Can you?)
(FOUR) LIFETIME NETWORK: 309 West 49th Street, New York, NY 10019
TEL: 212-424-7000
ATTN: Richard Basso (VP, Pricing & Planning) or Tim Brooks (VP, Research)
(FIVE) USA NETWORK: 30 Rockefeller Plaza, New York, NY, 10112
TEL: 212-664-4444
ATTN: Jane Blaney (Sr VP, Programming) or Jeff Wachtel (Exec VP, Original Programming)
(SIX) OWN NETWORK: (go to IMDBpro, see below)
(SEVEN) BRAVO CHANNEL: (go to IMDBpro, see below)
(EIGHT) COOKING CHANNEL: (go to IMDBpro, see below)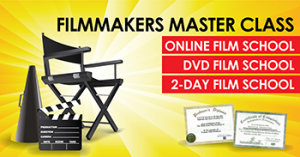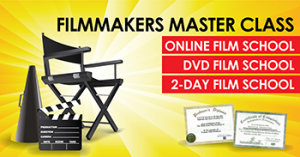 (Need to know who to call, how to call, what to have and how to finalize the deal (TV/Cable/Film) then either of my 3 film school programs will show you … www.WebFilmSchool.com)
IMPORTANT: This Post's Purpose is two fold and not to be negative. First, to let you know there are 50-100 more opportunities, especially for women, in the TV/Cable industry, than the Feature Film Industry. Second is to get you realistic that ideas, no matter how great, have no power unless you (A) own it, (B) can prove you own it and (C) have shingled with more than a Julie Chan or a Megyn Kelly but less than an Oprah and find a Shondra Rhimes who has the ability to deliver.)
CABLE NETWORK BUYERS & PROGRAMMERS
Now, how do you know who to call? And, how do you get his/her phone number?
Answer is simple.
In the old days (that's 2 years ago) you would buy a book ($85-$125) called the HOLLYWOOD CREATIVE DIRECTORY and turn to the 30-40 pages that list the cable networks with all the names, titles, addresses and phone numbers.
However, the publisher went out of business 2-years ago.
Thus, today you go to a website, that is owned by Variety Newspaper, called IMDB. But not just IMDB.com… You must go to IMDBpro.com. And, to get access to all the names, titles and phone numbers for Celebrity Names, Hollywood Agents, Cable Network Buyers, TV Production Company Producers, etc….you must subscribe (it is affordable, 2-week Free trial and maybe $10-$12/month).
Happy Filmmaking.
LEARN FILMMAKING (Quick, Intensive & Easy)… Why Wait?
Want to Produce, Write, Direct?  Want only facts… not theory.
Then either of my film programs are perfect for you…
Plus, they are only $89-$289.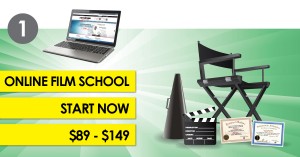 (3 Clicks & Learn )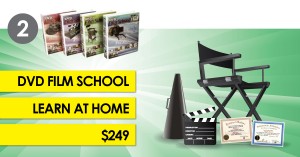 (View over and over)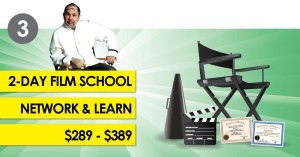 (Network, Enroll, Graduate)
Real Knowledge. No-Theory. No-Bull.
Keep Up to date… Join our e-mail list.
http://webfilmschool.us10.list-manage.com/subscribe/post?u=313d0b336735c6d5fbf1a8e9d&id=2c55446523
 *** NO-BULL ***