POWER WOMEN (Part 1): Hollywood's Female Dealmakers & Players (The Agents: Try Ms Ronson at UTA)
by Dov S-S Simens on December 21, 2015
 FEMALE AGENTS WITH POWER & DEALS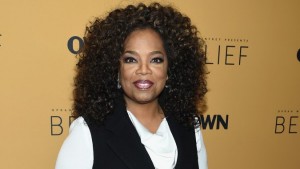 (Oprah & Shondra Rhimes are examples of female Power Doers. And below are 15 examples, with contact details,  of female Power Reps that Oprah & Shondra will actually meet with) 
Yes, women do have power in Hollywood. If anyone says they don't then pick up the phone and try to get Amy Pascal at Sony or merely Rena Ronson at UTA on the phone…and if you can then "you are now talking to someone with power in the Studio World or the Independent Milieu".
Women are professionals at networking. Thus, let me help you network with a power list (see below) of 15 Female Agents (with their agency and phone numbers) who can make phone calls that get answered, set meetings, bring you along to pitch and actually make deals.
Now lets go for the gusto…Query Letters are useless. They're dumb. They're oxymorons. Why are you sending someone a letter asking permission to send them a letter when you just sent-them-a-letter. Duh.
Just get into action…. and for every 105 rejections there is usually 1 "OK, Why not"… and it only takes 1.
You wrote your script. You did CYA. You registered it with the Writers Guild ($20) and Copyrighted it with Library of Congress ($45). You have proof of the exact-date when you created your project.
*Remember: No one owns an idea. Please, always remember that… However, when you take your idea and put it on paper (aka: write it) it is no longer an intangible entity "an idea". It is a tangible entity that you own but you must get proof of the day you created it and that is what WGA Registration or LOC Copyrighting is about.
15 POWERFUL FEMALE AGENTS
(ONE) LORRIE BARTLETT: Partner & Co-Head of Talent at ICM (310-550-4000)
(TWO) MICHELLE BOHAN: Partner and Talent Agent at WME (310-285-9000)
(THREE) MAHA DAKHIL: Motion Picture Agent at CAA (424-288-2000)
(FOUR) JULIE DARMODY: Partner & Manager at Rise Management (323-852-3142)
(FIVE) SHARON JACKSON: Partner & Talent Agent at WME (310-285-9000)
(SIX) TRACY JACOBS: Partner & Board Member at UTA (310-273-6700)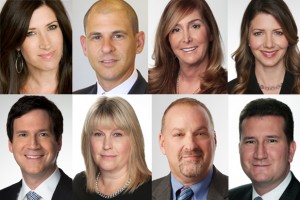 (UTA appears to be the Hollywood Agency with the highest percentage of female staff… And as an Aussie friend stated "Good on you UTA")
(SEVEN) NANCY JACOBSON: Partner & TV Agent at WME (310-285-9000)
(EIGHT) ALEEN KESHISHIAN: Partner at Brillstein Management (310-275-6135)
(NINE) DEBBIE KLEIN: Head of TV at Paradigm (310-288-8000)
(TEN) BLAIR KOHAN: Partner Motion Pictures at UTA (310-273-6300)
(ELEVEN) HYLDA QUEALLY: Motion Picture Agent at CAA (424-288-2000)
(TWELVE) RENA RONSON: Head of Independent Filmmakers at UTA (310-273-6300)
(Don't know what to say if someone answers your call… Then try my "2-Day Film School" (30 Filmmaking lessons, Workbooks, Diploma & Certificate) which is now available in a super affordable ($89) Streaming Format… Enroll. Graduate… www.WebFilmSchool.com)
(THIRTEEN) SONYA ROSENFELD: Co-Head of TV at CAA (424-288-2000)
(FOURTEEN) LESLIE SIEBERT: Senior Management at The Gersh Agency (310-274-6611)
(FIFTEEN) BETH SWOFFORD: Motion Picture Agent at CAA (424-288-2000)
        
COMMENT & SHARE:
Hello women. Please help your fellow women with your experiences of calling-cold to women-with-power in Hollywood. Plus, it would be wonderful if you could give names and hopefully contact details.
Please comment.
Hi, I'm Dov Simens and my 3 affordable ($89-$289) Film Programs (Live, DVD & On-Demand) have launched 10oos of Film Careers with affordable certificated Film Programs …www.WebFilmSchool.com
Happy Filmmaking,
Keep Up to date… Join our e-mail list.
http://webfilmschool.us10.list-manage.com/subscribe/post?u=313d0b336735c6d5fbf1a8e9d&id=2c55446523
 *** NO-BULL ***