ATTN WOMEN: HOLLYWOOD GLASS CEILING (Break the Damn Ceiling… 7 Female Power Agents & 5 Phone Numbers)
by Dov S-S Simens on December 16, 2016
HOLLYWOOD WOMEN AGENTS: The Magnificent Seven
Want an agent? You're a female. You've heard that Hollywood, like other industries, has a Glass Ceiling. You have a great idea. You have a script. You are amazing talent… You're ready to break in and all that is needed for you is representation.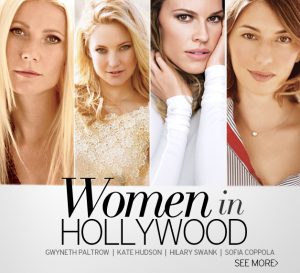 (Break the glass ceiling. Women, why not get a woman agent… and yes they do have power.)
No problem.
Why?
Here are the names and phone numbers for 7 women written up in a recent issue of Hollywood Reporter, that focused on "the 100 Most Powerful Hollywood Women", who are agents (Literary, Talent and Packaging) at Hollywood's largest agencies that have the power, the clients and the Rolodex… to make you star.
Phone. Call.
PS. These women are so powerful that they even permitted The Hollywood Reporter to report their ages.
Wow.
(1) TRACEY JACOBS (58):
United Talent Agency Partner/Board Member
310-273-6700
(2) BLAIR KOHAN (48):
United Talent Agency: Partner/Motion Picture Agent
310-273-6700
(3) RENA RONSON (*):
United Talent Agency: Partner/Head Independent Film Group
310-273-6700
 (Ms Ronson, a proponent of both independent filmmakers and women-in-filmmaking)
(4) ALEEN KESHISHIAN (48):
Lighthouse Management & Media: Founder
424-249-4203
(5) DEBBEE KLEIN (53):
Paradigm Agency: Head of TV
310-288-8000
 (Ms Klein, reps ballerina Misty Copeland plus got "Designated Survivor" on ABC, "You, Me and Her" on DirecTV, "MacGyver" on CBS and "A Handmaid's Tale" on Hulu)
(6) CYNTHIA PETT (53):
Brillstein Entertainment/Co-Owner
310-275-6135
(7) LESLIE SIEBERT (54):
The Gersh Agency: Senior Managing Partner
310-274-6611
It is now up to you. Remember the saying is "You can lead a horse to water but you…."
If you are still worried or concerned about what to say then I truly hope you take my extremely affordable DVD, Streaming or Live Film Schools at www.WebfilmSchool.com
Happy Filmmaking,
Dov Simens (creator, 2-Day, DVD & Streaming Film Schools)
XXXXXX
16-HOUR FILM SCHOOL 
Want facts not theory… Then my Film Schools ($89-$389) are perfect for you.
Enroll. Graduate. Write. Produce. Direct.
Next "HOLLYWOOD (2-Day) FILM SCHOOL" sessions are April 8-9, 2017 or August 19-20.
Keep Up to date…
Join our e-mail list.
http://webfilmschool.us10.list-manage.com/subscribe/post?u=313d0b336735c6d5fbf1a8e9d&id=2c55446523
 *** NO-BULL ***