CHINA BUYERS & SELLERS (Over 100 e-Mail Contacts)
by Dov S-S Simens on July 29, 2015
CHINA MOVIE INDUSTRY HAS EXPLODED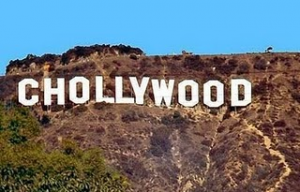 Call it "CHOLLYWOOD" or call it "CHINAWOOD"… I call it a "Whole Lot of Money"…
Why?
Because, it is projected that in 3-4 years China, as a film market and revenue stream, will be larger than Hollywood.
What are you doing to establish a foundation there?
HISTORY: 10 Years ago if a feature film made $100 Million at the USA/Canada Box Office in 4-6 weeks it would then, at a film market (AFM, Cannes Marche, EFM, etc.), be licensed to 35 nations and territories around the world… and a Box Office Gross $100MM Feature would sell (aka: license) to China in 2005 for US$500K-US$1,000K.
TODAY: China in the past decade has grown exponentially with the building of 25,000-30,000 additional screens/theaters so that today if a Feature Film Grosses $100MM at the USA/Canada Box Office over 4-6 weeks it will sell (aka: License) at a Film Market for not just US$500K-US$1,000K but today for US$20,000K-US$100,000K.
ONE: China has exploded. The China movie business is the new goldmine, with everyone rushing to get in, so get your pick and hammer and…
TWO: Who to contact in China? Below is an e-mail list of over 100 China Buyers & Sellers who attended the world's 4th largest film market, the Hong Kong Filmart in 2014.
HONG KONG FILMART (2014) BUYERS & SELLERS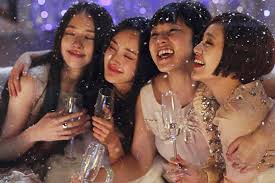 The female cast members (above) of "Tiny Times" (1, 2, 3 & 4)… (ONE) It is China's first franchise… (TWO) The Producers have figured out how to cash in on Product Placement
100 CHINESE BUYERS & SELLERS E-MAIL CONTACTS
Each of the below e-mails is from/for a Chinese Distribution or Foreign Sale company that has paid a minimum of US$10,000 to have a booth at the Hong Kong Filmart where they are actively in the process of Buying & Selling Feature Films and discussing pre-sales and co-productions.
FOOTONOTE: Don't be frustrated. I promise in further posts to list the names and addresses of the companies and how to contact them with projects…. This post is just to make you aware.
info.distribution@huacemedia.com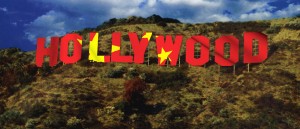 haiyl.wang@hi-tianzhonglinzi@163.com
In upcoming posts I will tell you why this list is so great and how to use it to either (A) Co-Produce with a Chinese Production company, or (B) obtain a Chinese Distributor for your feature film, or (C) who to license your feature film rights to at a film market like Cannes, AFM, EFM or Hong Kong.
Hello, I'm Dov Simens.
I've taught filmmaking for 25 years and look forward to supporting your talent and giving you the needed information to make your ideas real and launch your career.
My 3 Film School programs (Live, DVD or On-Demand) are affordable and available at www.WebFilmSchool.com
Happy Filmmaking,
Keep Up to date… Join our e-mail list.
http://webfilmschool.us10.list-manage.com/subscribe/post?u=313d0b336735c6d5fbf1a8e9d&id=2c55446523
 *** NO-BULL ***