TGA: AGENCY #6 (20 Agents, Names & contacts)
by Dov S-S Simens on July 22, 2015
HISTORY of TGA
Phil Gersh, the founder, had massive ambition, and this led him from humble office boy to opening his own Beverly Hills agency in 1949.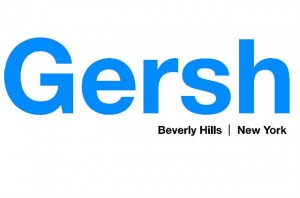 Today TGA has 125 employees, 60 agents and offices in Beverly Hills and New York, Gersh maintains seven full-service departments: Talent, Feature Literary, TV Literary, Theater, Comedy, Below-the-Line, and a modeling agency.
Mr Gersh worked his way up to agenting acclaimed directors and actors such as Humphrey Bogart, Richard Burton, David Niven, Karl Malden, June Allyson and William Holden.
The Gersh Agency, often referred to as Gersh or TGA, upholds a "quality over quantity" philosophy, maintaining an intimate boutique environment focusing on galvanizing emerging actors and taking care of their talent for long-term career goals.
TGA thrust Tobey Maguire into the limelight with the Spider-Man franchise and negotiated Canadian unknown Hayden Christensen into the role of a young Darth Vader in the second Star Wars trilogy.
Unlike most full service talent agencies, TGA is known for maintaining a significantly low roster of clients, thus insuring its senior agents aren't spread too thin. In addition to noteworthy Literary and Below-the-Line departments, the agency also has a solid comedy division that includes Dave Chappelle, Patton Oswalt and John Oliver of The Daily Show.
Of the Big 7 agencies, Gersh is the only one without an in-house corporate sponsor/investor telling them how to expand… However, under the direction of Phil's two sons, Bob Gersh and David Gersh, the agency has slowly grown, but without outside influence, and broadened its business. In 2009 it hired JAY COHEN to establish a motion picture packaging and financing division and it recently hired Marie Perry to establish a Below-The-Line (Cinematographers, Editors, Composers, etc) division.
THE GERSH AGENCY ADDRESS:
The Beverly Hills and Manhattan addresses are:
GERSH (Los Angeles): 9465 Wilshire Blvd,  6/F, Beverly Hills, CA 90212
TEL: 310-274-6611,       WEB: www.GershAgency.com
GERSH (New York): 41 Madison Ave, 33/F, New York, NY
TEL: 212-997-1818
GERSH AGENCY CLIENTS:
Kristen Stewart, J K Simmons (recent Oscar winner), Patricia Arquette (recent Oscar winner), Adam Driver, Tobey Maguire, Hayden Chistensen, Drew Carey, Jamie Foxx, Dave Chapelle and Taylor Schilling are just a few of their A-List actors and comics.
20 GERSH AGENTS (Talent, Literary, TV & Motion Pictures)
(ONE) BOB GERSH (Co-President, Talent)
(TWO) DAVID GERSH (Co-President, Literary)
(THREE) JAY COHEN (Motion Picture Financing)
(FOUR) JACK DYTMAN (Co-Head, YV Literary)
(FIVE) BOB HOHMAN (Partner, Literary)
(SIX) TODD CHISTOPHER (Alternative Media Packaging)
(SEVEN) MELANIE RAMSAYER (Below-The-Line Talent)
(EIGHT) COURTNEY COTZEL (Reality TV)
(NINE) ANDY COHEN (Comedy, Personal Appearance, *may be independent TV Producer now)
(TEN) STEPHEN HIRSH (NY, Talent)
(ELEVEN) Rhonda Price (NY, Talent)
(TWELVE) MIRA YANG (NY, Below-The-Line)
(THIRTEEN) SETH GLEWEN (NY, Literary)
(FOURTEEN) NICK COLLINS (LA, Talent)
(FIFTEEN) CHRIS FIOTO (LA, Talent)
(SIXTEEN) DOUGLAS EDLEY (LA, Comedy)
(SEVENTEEN) ROB GOLENBERG (LA, Co-Head, TV Literary)
(EIGHTEEN) JOSEPH ROSSWOG (NY, Broadway-Theater)
(NINETEEN) JENNIFER DANA (LA, Film Finance)
(TWENTY) ALLISON BAND (LA, VP-Talent)
…You now have the 20 agents at the 6th biggest Hollywood/Broadway agency with names, addresses. phone numbers and now even some e-mails…. Bottom-line is you will hear everyone tell you that 99% of the time they won't take your phone call…..  Answer: It is likely true. However, I know that if you don't call then it is 100% sure they won't take your call…. Phoning you have a 1-100 shot of getting through…. Don't phone you have a zero shot….What the heck…. Write your script. Make it great. Register & Copyright it…  Now, Pick up the phone and call an agent
The rest is up to you…