CAA: Agency #1 (Contacts, Names & Numbers)
by Dov S-S Simens on June 17, 2015
CAA Agency is The World's Largest
There are 6 MEGA Agencies in Hollywood that represent Actors, Directors, Writers, Singers, Comics, Speakers and Producers,. They are "CAA:, "WME", "ICM", "UTA", "APA" & PARADIGM. And the largest, even after the alleged UTA raid of 8-10 top Talent agents, is "CAA" (Creative Artists Agency)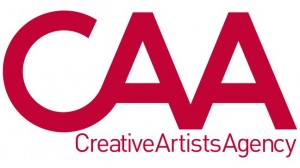 HISTORY:
Founded in 1975 with a $21,000 Loan and $35,000 Line of Credit by William Morris agents Mike Rosenfeld, Michael Ovitz, Ron Meyer, Bill Haber and Rowland Perkins
SIZE:
5,000+ Clients with 1,500 Agents/Employees, with 11 offices worldwide
PRESENT OWNER:
TPG Capital owns 52%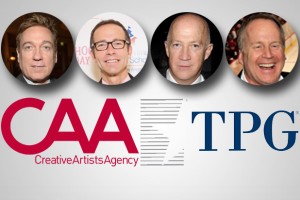 PRESENT LEADERS:
Kevin Huvane, Steve Lafferty, Rob Light, Bryan Lourd, Richard Lovett, David O'Connor and Michael Rubel
BIG CLIENTS:
JJ Abrams, Drew Barrymore, Jerry Bruckheimer, Sandra Bullock, James Cameron, Robert De Niro, Robert Downey Jr, Jamie Foxx, Anne Hathaway, Chris Hemsworth, Ron Howard, Matthew McConaughery, Melissa McCarthy & Peyton Manning (Go Giants)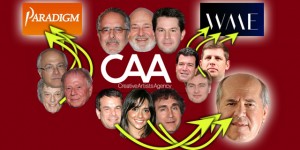 PRESENT BUSINESS
Started in 1975 tThey have become the home of the A-List Movie & TV talent be they Writers, Directors, Actors or Producers but have recently gotten into the Sports Management industry with the launch of CAA SPORTS and quickly grabbed representation of Derek Jeter (Baseball, NY Yankees), Sydney Crosby (NHL), David Beckham (Soccer) and now reps almost 1,000 jocks.
Further in 2008 CAA continued to diversify by becoming a large stockholder in Evolution Media Capital (venture funds) and invested in companies like Fred Segel, Fender and Scopely… Recently TPG Capital invested $166 Million, plus an additional $75 Million for a 35-40% share in the hopes of taking the company public and literally cashing-out.
CAA has 11 offices in LA, NY, Chicago, Nashville, London, Beijing, Stockholm, Mumbai, etc…
WANT A "CAA" AGENT? ADDRESS & CONTACT INFO FOR CAA…
CREATIVE ARTIST AGENCY (LA), 2000 Avenue of the Stars, Los Angeles, CA 90067 (TEL: 424-288-2000)
CREATIVE ARTIST AGENCY (NY), 162 Fifth Ave, 6/F, New York, NY 10010 (TEL: 212277-9000)
CREATIVE ARTIST AGENCY (LONDON); 2 Queen Caroline St, Hammersmith, London, W6 9DX (TEL: 020-8323-8016)
LA CAA Agents:
Adviser: Start by trying to speak with the Heads & Co-Heads of the Literary & Talent division of Motion Pictures. When you call let's see how cool you are or how good a salesman you are but likely you will get past the CAA front office receptionists with persistence but not past the "first screener" for the agent… but who knows? Everyone has a story of how it started and all I know is if you don't call… there will definitely be no story.
Below are the top 7 Department Heads (Talent & Literary) for the Motion Pictures Division.
Tracy Brennan (Co-Head, Motion Picture Talent)
Jimmy Damody (Co-Head, Motion Picture Talent)
Joel Lubin (Co-Head, Motion Picture Talent)
Jim Toth (Co-Head Motion Picture Talent)
Todd Feldman (Co-Head, Motion Picture Literary)
Risa Gertner (Co-Head, Motion Picture Literary)
Remember… They have over 1,500 Agents/Employees
Happy Filmmaking,
Dov S-S Simens / Dean / Hollywood Film Institute
For more detail my Streaming Film School and DVD Film School are available at www.WebFilmSchool.com.
Keep Up to date… Join our e-mail list.
http://webfilmschool.us10.list-manage.com/subscribe/post?u=313d0b336735c6d5fbf1a8e9d&id=2c55446523
 ***** NO-BULL