HOLLYWOOD ACTOR AGENTS (Hit the Ground Running: 18 Agents)
by Dov S-S Simens on August 18, 2015
LA TALENT AGENTS & SAG-AFTRA
Hit the ground running: If you are coming to LA and want to be a professional actor then hit-the-ground-running.
Have your headshot ready (it will change), get a list of acting teachers, find a place to live (Culver City, Burbank, Park La Brea, North Hollywood, etc.) where a 2-bedroom with a roommate  costs $2,200, line up your waiter gig (doing Uber or Lyft is better), and get your headshot to each and every one of the agents/agencies.
You can get a list of licensed talent agents by simply walking into SAG-AFTRA (Screen Actors Guild merged with Association of Film Television & Radio Artists) office and simply ask for one, if you phone (323-954-1600) get ready for voice mail and attitude.
ADDRESS: SAG-AFTRA, 5757 Wilshire Blvd, 7/F, Los Angeles, CA 90036
Now, once you have the list of talent agents, take your headshot (I assume you've printed 100 at a minimum), tape on the back your Name, Phone # & Address (you'll get a new headshot, once you get a talent agent, for they want to create you and this one will have your name & number as a permanent part of the photo) then get in your car (yes, you must have a car in LA especially if being an Uber driver) and just drive from one agency to the other and drop off your headshot….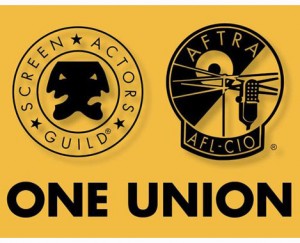 While at it, if you have a list of Casting Directors, drop your headshot off at their offices also.
TALENT AGENT CONTACTS
To help you hit the ground running I am enclosing a list of 18 Talent Agents in Los Angeles.
How did I pick these 18? Simple, I took the list and just wrote down those that started with the letter " C ".
Why C? Answer: I don't know?
Why 18? Answer: Again, I don't know?
(ONE) CAMERON TALENT, 2500 Broadway, Bldg F, Suite 125, Sana Monica, CA 90404
(TWO) CAREER ARTISTST INTERNATIONAL, 11030 Ventura Blvd, Suite 3, Studio City, CA 91604
(THREE) CARRY COMPANY, 3875 Wilshire Blvd, Suite 402, Los Angeles, CA 90010
(FOUR) CASSELL-LEVY INC, 8032 Wilkinson Ave, North Hollywood, CA 91606
(FIVE) CASTLE-HILL TALENT, 1101 South Orlando Avenue, Los Angeles, CA 90035
(SIX) CATALYST TALENT AGENCY, 12424 Wilshire Blvd, 9?f, Los Angeles, CA 90025
(SEVEN) CAVALERI & ASSOCIATES, 178 South Victory Blvd, Suite 205, Burbank, CA 91502
(EIGHT) CENTRAL ARTISTS, 3310 West Burbank Blvd, Burbank, CA 91505
(NINE) CHAIDEZ AGENCY, 6340 Coldwater Canyon Rd, #214, North Hollywood, CA 91606
(TEN) CHANCES UNLIMITED, 6100 Center Drive, Suite 1200, LA, CA 90045
(ELEVEN) CHASIN AGENCY, 8899 Beverly Blvd, Suite 714, Los Angeles, CA 90048
(TWELVE) CIRCLE OF TEN TALENT, 333 El Camino Real, Suite 200, Tustin, CA 92780
(THIRTEEN) CIRCLE TALENT ASSOC, 520 Broadway, Suite 350, Santa Monica, CA 90401
(FOURTEEN) CLEAR TALENT GROUP, 10950 Ventura Blvd, Studio City, CA 91604
(FIFTEEN) CLER TALENT AGENCY, 178 South Victory Blvd, Suite 108, Burbank, CA 91502
(SIXTEEN) COAST TO COAST TALENT, 3350 Barham Blvd, Los Angeles, CA 90068
(SEVENTEEN) COMMERCIALS UNLIMITED, 190 North Canon Drive, Suite 208, Beverly Hills, CA 90210
(EIGHTEEN) CONNECT ENTERTAINMENT GROUP, 22231 Mulholand Hwy, Suite 112A, Calabassas, CA 91302
Remember… "You are unique", "You are an Original", "You are perfect for a part"…. Now do the legwork.
DOV S-S SIMENS / DEAN / HOLLYWOOD FILM INSTITUTE  
Hello, I'm Dov Simens and if you desire to be a Producer, Writer, Director or Actor then my common-sense Film Programs (Live, DVD or On-Demand) are perfect for you…
…www.WebFilmSchool.com
Happy Filmmaking,
Keep up to Date… Join our E-Mail List
***** NO-BULL *****