HOLLYWOOD MOVIE NAMES (How to Contact an Actor)
by Dov S-S Simens on August 20, 2015
HOW TO CAST ACTORS (First How to Locate the Actor)
Actors are everywhere looking for gigs. And, you have the name of an actor in mind that you want to contact… Now how do you find him/her to make the offer.
Yes, you have the great Script and need to get it to him/her to either (A) Hire him/her or (B) Partner with him/her… Again, now how do you find him/her to discern if he/she is interested and then make him/her an offer…. That he can't refuse (Yuk Yuk)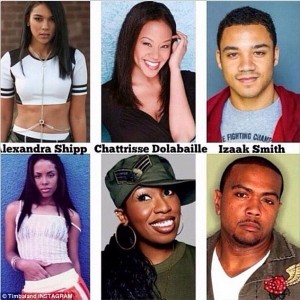 How do you get his/her phone number and address…or at least their agent or manager's contact details.
First, is your actor/actress a (A) Celebrity Movie Name, a (B) Recognizable TV Name, or Second is he/she (C) a nobody, but in SAG, that you saw in a movie , with a small part and 2 lines, that you think is dynamic (who knows why), and would be great for the part in your film and you want to discover him/her.
There are 5 routes.
SAG (Screen Actors Guild)
IMDB (Internet Movie Data Base)
Production Company (IMDBpro)
Baseline (Baseline Research)
FlixTracker (Variety)
FIRST…. THE UNKNOWN ACTOR or The actor is a nobody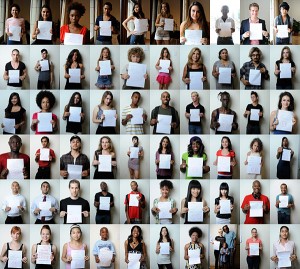 SAG: All actors that have been around for a while are probably members of
the actors union, which is called the "Screen Actors Guild" or "SAG". You then go the SAG website (www SAG org) and get their regional phone numbers. Then you dial. Someone will answer and say "Hello". You then say the magic words "Representation, please" and you will be instantly forwarded to someone sitting in front of a computer monitor and you tell him/her the 1, 2 or 3 names of the actors you're looking for. If they are a member of SAG, which they probably are. This person will then instantly give you the name of their agent or manager and his/her phone number. Voilla.
SECOND… THE FAMOUS ACTOR or the actor is a somebody
IMDB: You can do the "SAG" thing above but you will get his/her agent and the deal is now super expensive. In essence, you actually want to circumvent the agent from route #1, because once you are talking to their agent everything gets difficult, arrogant and super-super expensive. Thus, to go around the agent, If the actor, you're looking for is a name, a celebrity, they will have a production company.
(Dov Simens www.WebFilmSchool.com)
It is always better to get to the name direct.
Thus, call his/hers production company and ask to speak with the Development Executive (I'll explain this conversation in a later post).
Now, to find their company and their Development Executive you go to a site that is "www IMDB com" But wait, not "www IMDB com" which is a good site for research, you just want their phone numbers and addresses then you subscribe for one month and go to "www IMDBpro com". The key is "pro". This is where you get the actual names, addresses and phone numbers of the production company that they own.
HOW TO CONTACT GEORGE CLOONEY or BRADLEY COOPER or…
CAVEAT: There are no guarantees that Clooney or Bradley, once you get their company's name, address and phone number, will pick up the phone when you call or read the mail that you send but…. strange stories occur everyday… I'm sure you've read about how so-and-so got their script read or so-and-so met Mr Big or Ms Powerful… So give it a shot.
Want to get your script to George Clooney, to Will Smith, to Drew Barrymore, to Bradley Cooper, to Angelie Jolie…then they each own a production company which will be listed in the website "www IMDBpro com". So get a subscription to this service for something like $10/month…I believe that you can get a 2-week free trial… "2-Week Free trial"… Got it.
Third, is to go to your local Film Commissioner and they will have a directory of which actors/actresses are in their local region. Doing this remember, is not for celebrities or true names but the local actors, who are looking for Opening Title Credit parts in No-Budget feature films to launch their career. To find your local film commissioner, they all belong to the "Association of Film Commissioners" whose website is "www AFCI org".
Fourth & Fifth are two other data-base websites like "IMDBpro" which are "Baseline" and "FlixTracker". However, they are much more expensive than "IMDBpro". And forget about the Hollywood Creative Directories, a series of books that was published and updated annually that listed all the Production Companies, Agents, Managers, DealMakers and Distributors for they went out of business last year but you might find one of their directories on sale at Amazon under "used books".
No more excuses.
You have the Great Script. Actors are always saying "I'm looking for a Great Script"…now (A) Get their address and (B) send it out.
Happy Filmmaking,
HOLLYWOOD'S SECRET FILM SCHOOL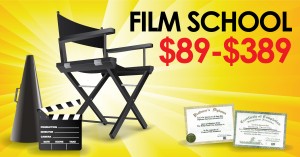 Hello,
I'm Dov Simens and I believe you will enjoy my 3 affordable Film Programs (Live, DVD or On-Demand)…
…www.WebFilmSchool.com
Keep Up to date… Join our e-mail list.
http://webfilmschool.us10.list-manage.com/subscribe/post?u=313d0b336735c6d5fbf1a8e9d&id=2c55446523
 *** NO-BULL