HOLLYWOOD'S TOP SCREENPLAY BUYERS: THE SECRET EXPOSED (BONUS: 15 Actor-Producers with $100-150 Million Studio Deals)
by Dov S-S Simens on August 11, 2017
SELL YOUR SCRIPT… BUT TO WHO BUYS!
NO-BULL: Want to Produce a Movie? Want to Sell your Script? Want to Finance your Idea/Treatment?
Then, stop calling Movie Studios. Stop pitching nobodies at cocktail parties. Stop thinking you're getting an agent-who-believes-in-you. Stop hustling Bankers and Venture Capitalists. Stop buying $25 tickets for 10-minute pitches at pitchathons to secretaries. Stop spending hard earned money fantasizing Crowd Funding.
Stop. Stop. Stop.
Pitch and Sell your script to the only people that buy.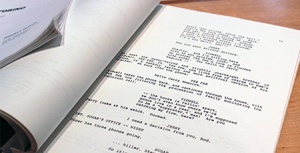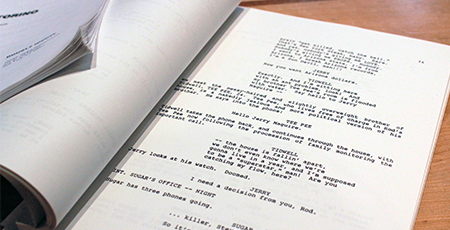 ("Only pitch your script to a Development Executive at a Production Company with a Studio Deal.")
Go directly to the source. Go only to production companies that have been pre-approved by major movie studios, with Development Deals, to make 2-3 feature films for their respective studio next year.
The question now becomes "How does one, an outsider, get a list of Production Companies with Development Deals?"
MOVIE STUDIO DEALS.
NO-BULL: Cut-to-the-chase. Get a list of Production Companies with Studio Deals.
Another alternative is to get a list of celebrity actors (aka: bankable stars) that own a production company (Leonardo de Caprio, Jeremy Renner, Mat Damon, Clint Eastwood, etc.) and are actively producing feature films.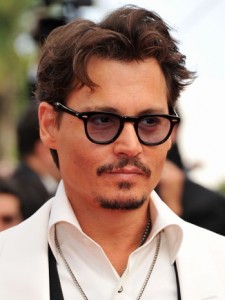 ("Johnny Depp's  company is "Infinitum Nihil" with a Disney studio deal. Can you name his Development Executive? You should! See below to see why he/she is important.")
OK but how does one get this list?
Simple. The answer is "FACTS ON PACTS"
Huh?
"FACTS ON PACTS" is a chart created once a year by Variety newspaper that lists the 6 Major Studios (Paramount, 20th, Sony, Disney, Universal, etc.) and 8 Mini-Major Studios (Dreamworks, Lionsgate, Miramax, Anapurna, Marvel Studios, Weinsteins, etc.) and underneath each of their names the chart lists the 6-15 Production Companies that that Studio (Major or Mini-Major) has pre-approved for financing or in Hollywood terms has given a "Development Deal" to.
Facts on Pacts: Sony Ups Roster Despite Recent Challenges
Voilla. Bingo.
You are only going to send your registered script or pitch your idea to "Production Companies that have Development Deals with Studios and are listed in Facts-On-Pacts".
The list is basically filmmakers gold for it lists, with names and addresses
5 ACTORS WITH PRODUCTION COMANIES WITH DEALS
1: ED BURNS
COMPANY: MARLBORO RD GANG, 334 E 90th st, New York, NY 10128
CONTACT: 212-996-7932
2. SEAN COMBS
COMPANY: BAD BOY WORLWIDE ENTERTAINMENT, 1440 Broadway, 30/F, New York, NY 10036
WEB: www.BadBoyOnline.com
CONTACT: 212-381-1540
3. LEONARDO DiCAPRIO
COMPANY: APPIAN WAY, 9255 Sunset Blvd, #615, West Hollywood, CA 90069
CONTACT: 310-300-1390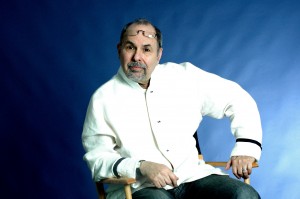 ("My next "2-DAY FILM SCHOOL" is August 19-20 & December 9-10. Hope to see you.")
4. JOHN MALKOVICH
COMPANY: MR MUDD, 137 N Larchmont Blvd, #113, Los Angeles, CA 90004
CONTACT: 323-932-5656
5. BRAD PITT
COMPANY: PLAN B ENTERTAINMENT, 9150 Wilshire Blvd, Beverly Hills, CA 90212
CONTACT: 310-205-5166
WHAT IS THE DEAL? ASSUME OPTION
Let's assume you reach one of the above actors or their VP of Devopment or at least their assistant (you'll get him/her when you phone) and you convert the quick chat into "go ahead send the script"; and they read the script; and they love the script; and they state "we want to purchase this" then what kind of offer will you get?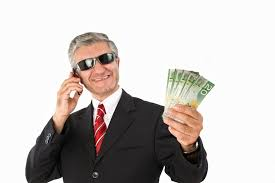 ("Script sales are not cash but Option Deals.")
The answer is "although they say they are buying it" they really are setting a purchase price (many times quite huge) but are only giving you a small deposit or downpayment and in essence "they are optioning it."
An example being….
(A) We love the script. We will give you $250,000.
(B) $10,000 in cash.
(C) $240,000 to be paid later (upon commencement Principal Photography)
(D) For a 24 month exclusive.
(E) Plus, 2 Extension periods of 12 months each (if desired) at $3,000 each.
There are hundreds, if not thousands, of variations of this with numerous deal memo points clearly defined but the bottom-line is, on above purchase, they are only out of pocket $10,000, possibly $16,000 total, for exclusive rights to your property/script for 48-months.
BONUS: 15 FAMOUS ACTORS WITH DEVEOPMENT DEALS
Below are 15 mega-famous actors who have production companies that have been pre-approved for financing to make movies for the respective studio.
Enjoy the list and take action.
Google the name of the production company, discern the phone number and address.
Phone the Production Company and ask the receptionist for name of the company's Development Executive.
Now armed with that name and your registered/copyrighted great script… smile & dial… mail & pitch.
Turn it over to God and move on with your life.
(1) TIM ALLEN: Studio (Disney), Poduction Co (BOXING CAT FILMS)
(2) JOHNNY DEPP: Studio (Disney), Production Co (INFINITUM NIHIL)
(3) BEN STILLER: Studio (Fox), Production Co (RED HOUR FILMS)
(4) SACHA BARON COHEN: Studio (Paramount), Production Co (FOUR BY TWO FILMS)
(5) CHANNING TATUM: Studio (Sony), Production Co (FREE ASSOCIATION)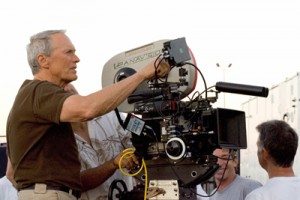 ("Clint Eastwood's company, Malpaso Prdns, is not listed but has a sudio deal with Warner Bros.")
(6) ADAM SANDLER: Studio (Sony), Production Co (HAPPY MADISON)
(7) WILL SMITH: Studio (Sony), Production Co (OVERBROOK ENTERTAINMENT)
(8) GEORGE CLOONEY: Studio (Sony), Production Co (SMOKE HOUSE)
(9) KEVIN SPACEY: Studio (Sony), Production Co (TRIGGER STREET)
(10) JASON BATEMAN: Studio (Universal), Production Co (AGGREGATE FILMS)
(11) VIN DIESEL: Studio (Universal), Production Co (ONE RACE FILMS)
(12) STEVE CARELL: Studio (Warner Bros), Production Co (CAROUSEL FILMS)
(13) BEN AFFLECK & MATT DAMON: Studio (Warner Bros), Production Co (PEARL STREET)
(14) BRADLEY COOPER: Studio (Warner Bros), Production Co (GREEN HAT FILMS)
(15) MORGAN FREEMAN: Studio (Warner Bros, Production Co (REVELATIONS)
Welcome to Hollywood.
Dov Simens / Creator 2-DAY, DVD & VOD Film Schools
XXXXXX
ENROLL. GRADUATE: WRITE, PRODUCE & DIRECT 
Want facts, Not theory?
Then my Live, DVD or VOD (16-Hour) Film Schools are perfect for you.
Pick One & Launch Your Film Career
Next "HOLLYWOOD (2-Day) FILM SCHOOL" sessions are August 19-20 or December 9-10, 2017.
Join our E-Mail list… Stay up to Date.
http://webfilmschool.us10.list-manage.com/subscribe/post?u=313d0b336735c6d5fbf1a8e9d&id=2c55446523
*** NO-BULL ***